Valdes
- 5.5 - He undone all the good impression he created in recent weeks by his trademark spill which luckily for him didn,t go into goal. Was otherwise decent in the match. Couldn't do much for the goal; but I would like to see him anticipating a bit more as Barca is conceding goal in this fashion. Everyone curls ball past Valdes if given some space.
Alves
- 6.5 - Was one of the better players in today's match. Was caught at times while defending but then you can't complaint. Produced a telling cross which resulted in the goal. But many of his cross wasn't up to the mark.
Pique
- 6 - Was at fault for giving away the ball that resulted in the goal. Had a great header saved by Getafe Goal Keeper. But looked susceptible in defense. I am saying it again I don't see him holding his place when Milito returns.
Puyol
- 7 - If it was not for Puyol we would have conceded more. Regularly went forward to inspire team and sometimes left huge void in the defense because of that.
Sylvinho
- 6 - Rare start. Did not commit any big mistake but still did not do anything to warrant a place. Was denied by Pato but his strike was stunning. He wasn't helped by the fact that Hlen ahead of him wasn't in any sync with him. Looked good when Henry came; but was substituted shortly.



Xavi

- 6 - Another poor game. Guardiola is not helping him by putting two defensive minded players in middle; it leaves Getafe enough players to mark our general out. Needs to tighten up his game; he is giving away ball cheaply.



Toure

- 6.5 - Good game as a DM. Gave away ball in a dangerous position but was lucky. Did well to rest possession in many occasion but wasn't that good when going forward. Guardiola should encourage him to take some long range shots.



Keita

- 6 - Got the goal otherwise a very poor performance. Played out of position. But regularly gave away the ball.



Bojan

- 4.5 - Disaster. Barca fans should not do the stupidity of writing him off like Giovani. He is good and remember he is 18 years old. Guardiola needs to assure him; he looked more desperate than anything; Wasted many chances.



Eto

- 6.5 - Hard working. Was undone by the lack of service. Missed Messi like hell. Maybe this is my analysis - I think Messi and Eto gels well and Iniesta nad Xavi gels well. The moment Iniesta was sidelined Xavi gone off pace a bit; and without Messi Eto is struggling to get the ball. He dropped back and created some movement to his credit. But he should have swapped his position with Bojan much often.



Hleb

- 4 - Bojan atleast saw most of the ball; Hleb wasn't in picture. Was disappointing to see this. May be we can have one more player for that wide left role.

Substitutes :
Henry (6.5) & Pedro (6.5) - Instilled pace that was missing.
Gudjonsen (5.5) - Wasn't involved in anything.



Best FC Barcelona Player - Puyol


Man Of the Match -

Roberto Carlos Abbondanzieri(Getafe)



All About FC Barcelona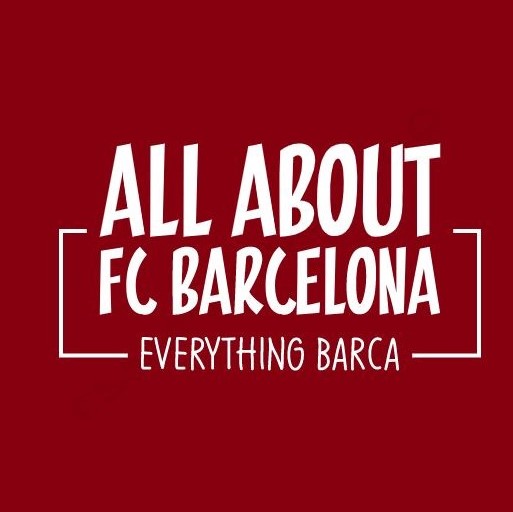 AllAboutFCBarcelona.com is a Blog dedicated to the Most prestigous Club in the world, FC Barcelona by an ardent fan. Here I discuss about the Latest happening surrounding our Club and present my Views about the same.