FC Barcelona notched up their tenth consecutive away victory in all competition with a truly impressive display against Sevilla. Eto scored early in the first half but the victory was sealed by the in-form magician Lionel Messi with his two second half strikes. Actually the entire match can be said as a tale of two halves. FC Barcelona went into the second half with really in back foot eventhough they were leading by a goal. But the second half performance was truly amazine and they completely shut out Sevilla. With Real Madrid losing to Getafe FC Barcelona have opened a huge six points lead with Real Madrid. Guardiola selected his strongest eleven for his toughest challenge since he took charge at Camp Nou. Alves, Pique, Marquez and Puyol formed the back four ahead of Valdes. The midfield was rather defensive with both Keita and Toure in along with Xavi. But then that was kind of a sensible decision especially considering how tough it is to play at Sevilla. The forward line was as predicted in my preview - Eto, Henry and Messi. This match did threw up some problems. Especially with Puyol; he did job on left defending hardly but was always undone by the fact that he is a roght footed player playing on the left flank.


The first half opened pretty slow; both the defenses held their base but slowly the physical strength of Sevilla players along with the tactic of playing ball high was troubling the Barcelona defense. Fabiano regularly got past his markers and it took some desoperate defending to keep him quiet. Adriano on the left flank was destrutive; every move by Sevilla in first half came through him. The Sevilla players kept Xavi and Messi under constant check. Messi was so well marked that he has to move to the centre to organise play. The first chance of the half fell to Sevilla when Luis Fabiano touch took the ball high of the bar from a great cross from guess who Adriano in the 8th minute. FC Barcelona's attacks were limited to some shots from outside the box; first it was Henry in the 13th minute who shot high then three minutes later Messi shoot wide of near post. Then in the 20th minute Eto scored to take FC Barcelona 1-0 up. Messi who dropped into the middle played a delightful ball to Xavi; Xavi's pass to alves was intercepted by Navarro and the rebound fell in path of Et; Eto did well to poach on the ball ahead of defense and scored with a great finish. In the 24th minute Fabiano wasted a great chance to equalise when he dragged the ball wide of far post after Kanoute have played him on ahead of defense. In the 28th minute Eto great shot from outside box was saved by Palop. In the 30th minute Eto picked up a silly yellow card for distracting the Goal Keeper Palop while taking a goal kick. That yellow has made sure that he will miss the next match against Valencia. In the 31st minute Henry shot from outside was saved by Palop. In the 42nd minute Kanoute was unlucky not to have equalised after his header from free kick hit the cross bar. That was the luck which Barca needed.

I feared Barca would concede more grounds in the second half; but those fears were put to rest from a great team display. The key was to holding on to possession and making the Sevilla attack frustrate. Henry was very much active on the left but his shooting left a lot to be decided. In the 58th minute Alves free kick was saved by Palop. In the 65th minute Henry shot straight at Palop after an excellent run from Messi. In the next minute Henry sent in a great cross from left Sevilla defense conceded the corner. In the 68th minute Messi sets on a great run but his shot was saved by palop. After the hour mark Messi suddenly woke up and was creating havoc on the Sevilla defemse. In the 75th minute Guardiola decided to bring on Busquets in place of a below-par Keita. In the 78th minute Xavi played Messi through with a great header but if the header was great then Messi finish was out of this world. Messi volleyed the ball past a hapless Palop. In the 79th minute Eto wastes a simple chance surprising everyone after a great run from Messi and places the ball to Eto. That should have been a simple finish. In the 86th minute Fabiano was sent off for an elbow on Busquets. In the 88th minute Gudjonsen replaced Xavi and Then after two minutes Henry was taken off for Hleb. In the 92nd minute Messi capped a brilliant performance with another excelelnt finish after Hleb played a delightful ball tp put Messi ahead of defense; Messi dragged an advancing Palop to the left and put the ball past him tin to the goal with a great finish from a very tight angle.

This sensational performance would increase the player's confidence by so much. But they need to keep their feet on ground. I wasn't that much impressed with Pique; he was lucky not to be sent off and not to have conceded a penalty. With Eto out for match against Valencia it is yet to see how the team cope with that.
All About FC Barcelona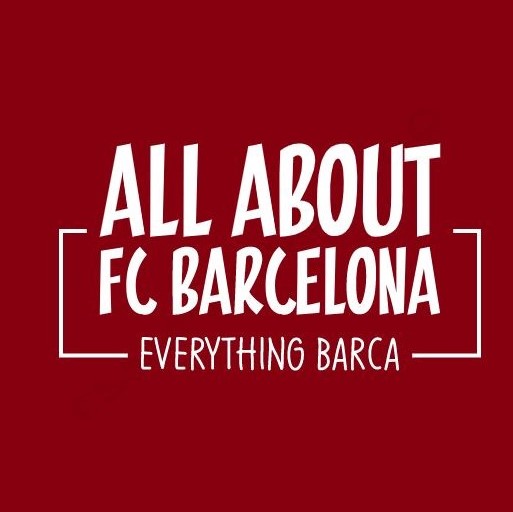 AllAboutFCBarcelona.com is a Blog dedicated to the Most prestigous Club in the world, FC Barcelona by an ardent fan. Here I discuss about the Latest happening surrounding our Club and present my Views about the same.