Lionel Messi scored the opening two goals for Argentina against Nigeria.
Messi has now equalled Maradona's feat of scoring four consecutive goals for his country.
A leader is one who knows the way, goes the way, and shows the way John C. Maxwell
They said he is crap as he can't score at the international stage with his country. Once he started doing that, they said he still is crap, since he has only scored once in the World Cup. I am not sure what will be their excuse this time around. But trust me they will find some odd statistics to say he still is crap. "He has not yet scored with his head in a World Cup" could be the ideal line for defense of Lionel Messi haters; don't worry you will most probably here it soon. For those who followed him closely, which most the entire world does; this is not any surprise. He always has done one thing - score goals and tons of them. So Argentina has scored 5 goals in the tournament so far, not surprisingly four of them came from one player - Lionel Messi. The likes of Lavezzi, Aguero, Higuain, Di Maria all are yet to find the net, but no one is worried about that. Messi is scoring for all of them for the time being. Like Barca may Argentina is also realising slowly that you can't escape Messidependencia, not that they are complaining!
Just think about the commotion that would have created by now had Messi has gone goalless and everyone around him was scoring. He would have Curicfied! The fun part is that anyone who has observed him in this tournament would testify that he has not yet kicked out of the third gear. He is clearly building momentum with each game and that's not a bad strategy as Argentina would be facing Switzerland in the next round. Regardless of Shaqiri's brilliance last night, everyone expects Argentina to see the Swiss off without much trouble. It is after that they really need Messi in top form. As per the latest World Cup betting odds, Argentina are the third favourites after Brazil and Germany. Surprisingly Brazil and Germany struggled to get the job done than Argentina in this World Cup so far.
Despite the victory, Argentina has a host of worries to sort out. The biggest would the vulnerability of the defense. Despite conceding the two goals, Argentina was actually more or less in control of the game. But Nigeria scored from their only two shots on target and that's a huge worry. In that sense Romero's presence in Goal does not instil much of confidence; but then they have no other option. One needs to wonder why Willy Caballero was overlooked by the Argentinian authorities. By not selecting Willy Sabella might have done a huge disservice to Argentina and it's talisman, Lionel Messi. Without any argument, Caballero would have saved the Nigeria's first goal. When a goal keeper concedes two goals from two shots on target, there may not be much to say about that keeper.
Another worry is the performance of the forward players and Di Maria. Di Maria showed much improvement against Nigeria and that should be seen as a good sign. But with a porous defense he needs to be more careful with possession. Better teams would put immense pressure on defense every time he loses the ball in midfield. The struggle of Higuain and Aguero is quite a mystery. Messi, Higuain and Aguero combined so well in the qualifiers, but are struggling to combine together in Brazil. Lavezzi, who came as a replacement to Aguero did better than the Manchester City forward. Funny enough Higuain fared better once Messi ws replaced. Sabella would have to sort that out quickly otherwise he is in for some trouble.
All About FC Barcelona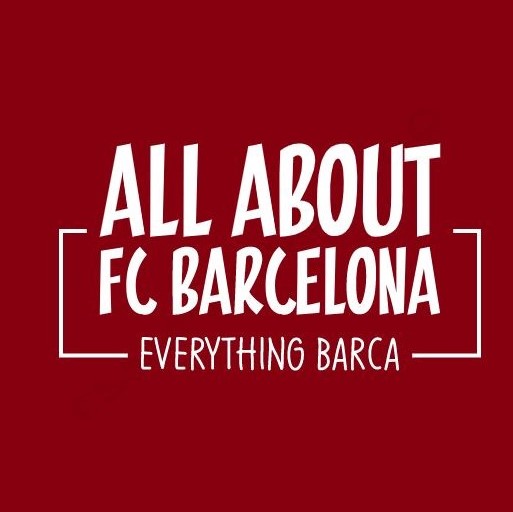 AllAboutFCBarcelona.com is a Blog dedicated to the Most prestigous Club in the world, FC Barcelona by an ardent fan. Here I discuss about the Latest happening surrounding our Club and present my Views about the same.