World Cup 2014 will kick off tonight with a mouth-watering match between host Brazil and Croatia. With that a month long festival of football will officially begin. New heroes will emerge along with some greats who will consolidate their place in history books. This promises to be one of the most exciting Football World Cup with so many teams featuring excellent attacking talents. The top contenders Brazil, Argentina, Spain, Germany, Uruguay, Italy, Belgium etc. all have an exciting attacking line-up. That could make this World Cup one of the most entertaining in living memory. Last World Cup in South Africa had its fair share of criticism especially about being negative, but this one at least on paper looks more promising. I don't think many team will try playing a defensive style especially considering where the World Cup is taking place. For all the entertainment Brazilian players have provided us, this World Cup is obligated to return in kind.
FC Barcelona will be represented in plenty in this year's World Cup. Every major contender has a Barca player leading their line. And that's the fun in having one of the most talented squad in World football. Let's take a look of all Barca players who will line-up in the year's World Cup and their chances.
1. Spain
Let's start with Spain naturally. Spain has been the most successful National team in recent times. This Golden Generation of footballers have rewritten history rising above club feuds (which have hurt Spain earlier) to write their names in history books. The current World Champions and the defending and two time European Champions are expected to defend their title in Brazil. This has not been achieved the since the Greatest Brazilian side did this. That was decades ago and hence the task will be that tough for Spain. But then if there is a side that could achieve this, then it has to be this Spanish side. I have earlier written about Spanish Chances at this World Cup - Spain World Cup 2014 Preview. This golden generation of Spain has been built on the backbone of Barca's La Masia. And it's no surprise to see many of them still been retained in the squad. Once again Spain's charge will be spear headed by Andres Iniesta and Co.
Iniesta already have written history by scoring the last World Cup winning goal. This will be a World Cup where he will take off the Baton in midfield from Xavi. Coming to Xavi we have heard too many people writing him off. This is what I would like to say to all those - "Be Prepared to be surprised". If Euro 2012 is anything to go by, Xavi will continue to pull things in midfield. Spain has the largest contingent of Barca players with Pique, Alba, Cesc Fabregas, Xavi Hernandez, Pedro, Iniesta and Busquets. That's seven players in the squad an apart from Cesc Fabregas the other all will be in starting line-up. If Costa is not fit, then naturally Cesc also will come in.
2. Brazil
Brazil has got two Barcelona players in the form of Neymar and Dani Alves. No one needs to be reminded about how crucial they are for their National team. If Brazil is to justify the pre-tournament tag of favourites, then a lot will depend on one man - Neymar. He had a pretty poor season by normal expectation and this is his chance to correct all this. If he is able to lead his Nation to a World Cup triumph at home, he will be worshiped in the nation. Dani Alves may not be spearheading the attack but a lot will depend on him. His marauding run forward will be crucial in opening many defenses. But more crucial will be his defending where he has struggled a bit this season. Overall Barzil's chances at this World cup will depend on how these two Barca starlets play. Read the Brazil preview - Brazil World Cup 2014 Preview
3. Argentina
Like Brazil, Argentina's challenge at this World cup is spearheaded by Barca players - Lionel Messi and Javier Mascherano. We will come to Messi's importance later. Mascherano being a former captain will have to be the leader of the defense. His role in midfield will be important for Argentina as he needs to shield his defense out of counter attacks. He may have to done the offensive hat also at times if Argentina has to realise their dream. Now coming to Lionel Messi, his importance is crystal clear for everyone. If Argentina is to do something in this World Cup then Messi has to be at his best. Without him playing at his usual level, Argentina will not do a damn thing in this tournament (Regardless of all those attacking talents). Read a more detailed analysis here - Argentina World Cup 2014 Preview
4. Chile
Chile's attack is spearheaded by Barcelona striker Alexis Sanchez. In a tough group, they may need his at his best to come out of the group. He may have to face a lot of his teammates when they take on Spain in their second match. But his importance will come to fore-front if they have to defeat the Dutch in the final match of the group stages. Mostly their fate will be decided in that match. Even if they come out of the Group, I don't see any more progress as they will have to tackle Brazil next.
5. Cameroon
Alex Song will be expecting to start every match for Cameroon at the World Cup. But being in a group consisting of Mexico, Brazil and Croatia; no miracles are expected. If they were pull out a surprise result or two, then "Song has to be on Song".
We all may have our personal favourites. Mine is Argentina! What about you all? Whatever be the case let's hope a Barca player wins the cup, the best will be scoring the winning goal like Iniesta.
All About FC Barcelona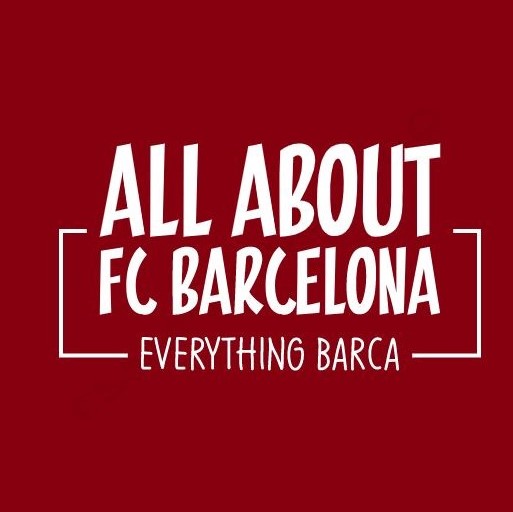 AllAboutFCBarcelona.com is a Blog dedicated to the Most prestigous Club in the world, FC Barcelona by an ardent fan. Here I discuss about the Latest happening surrounding our Club and present my Views about the same.