Believe you can and you're halfway there Theodore Roosevelt
The only reason why we should be allowed to call Belgium the "Dark Horses" has to be their lack of pedigree in the World Stage. Or a better reason could be our unending craving for a superlative narrative. Otherwise what's the logic? Ok, agreed they were never considered as the main contender by many pundits. Then that's precisely due to their uncanny ability to overlook hard core facts. These are the same pundits who used to pip "England" as firm favourites every World cup only to be left wondering what went wrong! Belgium currently lies in 12th position in the FIFA Ranking, one below England and two below Greece. Then that count for nothing as there is no other European squad which has quality spread across all the position like Belgium has. At least in terms of squad strength, Belgium is miles ahead of England and Greece. One look into final squad announced by Marc Wilmots, you all will understand I am placing them as a Genuine contender rather than a "Dark Horse".
You need to be convinced more to consider them as Genuine Contender? Then take a look at the final standing of their World Cup 2014 Qualifying group. They finished with 26 points from 10 matches in a six team group. Those stats may not mean much unless you look who were in that group. With Serbia, Croatia and Belgium paired together, that group was in for exciting time from the beginning. Add Scotland and Wales to it, which definitely was the toughest group. What happened in the end? They topped the group and the second place Croatia was 9 points behind them. They won 8 and drew two of their matches. In a very tight group, to do that shows their strength. Their defensive strength was showcased by the fact that they conceded only four times in the campaign, the second best record after Spain. Those who have not seen the squad selected for Brazil, here is the list:
Goalkeepers : Thibaut Courtois (Atletico Madrid), Simon Mignolet (Mignolet), Sammy Bossut (Zulte Waregem).
Defenders: Toby Alderweireld ( Atlético Madrid), Thomas Vermaelen (Arsenal), Vincent Kompany (Manchester City), Jan Vertonghen (Tottenham), Daniel Van Buyten (Bayern Munich), Nicolas Lombaerts (Zenit Saint Petersburg), Anthony Vanden Borre (Anderlecht), Laurent Ciman (Standard Liège).
Midfielders: Axel Witsel (Zenit Saint Petersburg), Kevin De Bruyne (VfL Wolfsburg), Marouane Fellaini (Manchester United), Eden Hazard (Chelsea), Kevin Mirallas (Everton), Steven Defour (Porto), Mousa Dembélé (Tottenham Hotspur), Adnan Januzaj (Manchester United), Nacer Chadli (Tottenham Hotspur).
Forwards : Divock Origi (Lille), Dries Mertens (Napoli), Romelu Lukaku (Everton).

The squad has an equal distribution of quality all across the field. Even then one has to admit that the best of the talents are in the defense and in the midfield. The starting defense of Toby Alderweireld, Thomas Vermaelen, Vincent Kompany and Jan Vertonghen is as good as it can get in defense. The problem for Belgium here is the lack of genuine full back. That could be a problem for them. But considering that they are paired in one of the easiest groups, which should not be a disadvantage. Also one the group stage kicks in, a solid defense is what you need. The midfield talent is amazing with Hazard orchestrating the proceeding. The likes of Fellaini, Mirallas, Wisel all should be a good assistant to him. The problem part for Belgium lies in the forward. With the absence of Benteke, any injury to Lukaku will stretch the forward line. If that happens, the coach may be forced to push Hazard in to a forward role.
Can Belgium do it? They have got the potential, but it would be very difficult. The main reason for that is in South American conditions, European teams usually struggle. But then we said something similar about Spain also in last World cup and look what happened. Belgium's strength is their defense and it would take a herculean effort to break it down. They should easily get past the group stage as leaders. Then in the first knockout round, they in all probability have to face Ronaldo's Portugal. In such a clash my money will be full on Belgium. Then in the Quarter Finals, they may face Argentina; from there on it is anyone's game. This is genuinely the Golden Generation of Belgium football. Whether they could write their names in history will depend on the character they show in the knock-out stage. There the small matter of having a six feet six, extremely agile and incredibly talented Thibaut Courtois should help.
All About FC Barcelona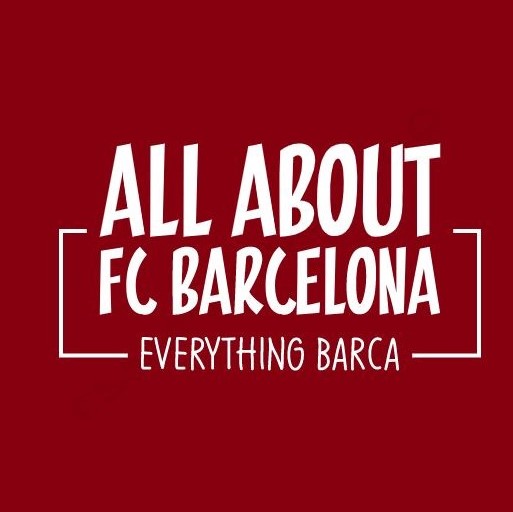 AllAboutFCBarcelona.com is a Blog dedicated to the Most prestigous Club in the world, FC Barcelona by an ardent fan. Here I discuss about the Latest happening surrounding our Club and present my Views about the same.