Failures are finger posts on the road to achievement. C. S. Lewis
It's safe to say that everything that could have gone wrong have all went wrong in case of Bojan Krkić. From dubbed as the "Next Wonder Kid" out of La Masia, he has been relegated to the "Boy who lost his Way" quickly; and rightly so. His career so far resembles a Hollywood tragedy movie in full flow. Everything he has done to correct the course of his career has ended in bigger failures. But then fate alone is not to be blamed! Every coach he has worked with apart from Frank Rijkaard, have complained about his lack of intensity in training. It's the same story over and over again. Pep Guardiola questioned his intensity and attitude, it was the same at Roma and Milan and now with De Boer making it clear, he needs to take a good look at himself.
There is no substitute for hard work. Thomas .A. Edison
It was natural that he was hyped a lot, after all here was a player who scored more than 500 times in the youth setup. Comparison with Messi were swift and his debut season wasn't that bad after all. He scored 12 times in that season. But his career took a turn for the worst after Guardiola took over. Bojan was a favourite of Rijkaard, but under Guardiola he was way below in pecking order. The only decent phase came in the 2009-10 season, or what I would call the "Zlatan Ibrahimovic" season. The change in fortunes came courtesy of the guy named Zlatan. His relationship with coach had broken down completely and Pep was giving more chances to Bojan. He repaid that faith with a decent performance too. But one Villa was signed he was back in the back bench. What made it worse that he made no effort at all to push for a starting berth. It looked he just gave up.
The very fact that Barca decided to insert a complicated buy back clause in his transfer to Roma showed how much the management still believed in his talent. There also he started brightly and then faded. Same again with Milan the very next season and now Ajax this season. At Ajax he was hard done by the injuries; but then returning from injury he impressed no one. The harsh words on him by Frank De Boer clearly explains that the player has an attitude problem, and those words could come back to haunt him when searching for a new club.
To an extent Bojan has not been that bad for all these clubs. But the huge expectation with which he comes and the big pay check makes it complicated. Take Ajax as an example, he was decent and any other team could have tried for one more season. But his pay scale means they don't have to. They could find another player for that price. This is something Bojan needs to correct himself. He needs to ask himself whether he deserves the kind of pay he is demanding or been given so far. At 23, he has enough time to make money. What he needs to do now is to restart his career. For that, if money is a hindrance then he needs to let go.
Bojan Krkic should take a leaf out of his former colleague, Giovani Do Santos decision last season. After being an outcast in Tottenham, Giovani's decision to sign for a newly promoted Villareal has worked wonders. He could reboot his career and more importantly start playing without much expectation. That worked! The first thing Bojan needs to do is sit with Barca management and discuss his future. If he can't find any place for him in Luis Enrique's side (which I doubt) , he should push for a free transfer. But he needs to be smart in selecting his options. He needs to choose a club where he has a role to play rather than the backup option. Unfortunately that will come mostly with a middle level club in Spain which will demand he take a huge pay cut.
All About FC Barcelona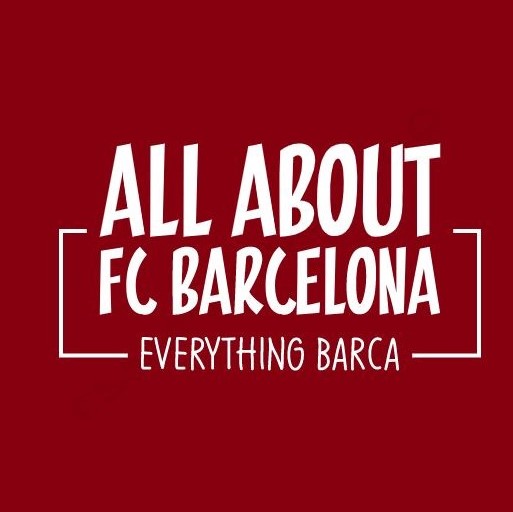 AllAboutFCBarcelona.com is a Blog dedicated to the Most prestigous Club in the world, FC Barcelona by an ardent fan. Here I discuss about the Latest happening surrounding our Club and present my Views about the same.