A leader is a dealer in hope Napolean
Lionel Messi, the natural heir to the throne of Diego Maradona, had emulated Maradona in more than one occasion. The best of it was that replica of Diego Maradona's goal in 1986 and the worst was the shameful handball goal against Espanyol. Messi had grown tremendously in terms of skill and gamesmanship since that hand ball incident. It's quite rare to see Messi diving to get penalty or foul nowadays. There could be one or two minor incidents at the heat of the moment, regardless of those he has been an excellent ambassador for the beautiful game in all these years. Since the time he has decided to play for Argentina instead of Spain, his countrymen have been waiting for him to deliver the cup. Lionel Messi, without doubt would love to do that and emulate his idol Diego Maradona's feats in 1986 World cup. But to do that he may have to put behind the poor performances of the past, especially in 2010 World Cup.
It is quite unfair to focus on Messi alone when previewing Argentina's chances in the 2014 World Cup. A squad which has the likes of Higuain, Aguero, Di Maria, Mascherano etc will never rely on a single person; but Messi without any doubt will be the difference maker. Argentina has come a long way from that disaster outing against Germany in 2010. Many blamed that result on Diego Maradona, for not using Messi as a forward. But I completely disagree with that assessment, the reasons I will describe later. Lionel Messi's form at the World cup has been rather poor by the standard he has set for himself. In 2006, he was involved in only one match in which his sole World cup goal came. Everyone was baffled by the decision of José Pekerman not to introduce him in the Germany match, especially in the late stage. Instead the coach tried to defend the narrow 1-0 lead, and it was a total disaster. In 2010, to be fair he had a pretty decent campaign. He may not have scored any goal, but then he was played as a No.10 rather than a forward by Maradona. He almost had a hand in all the goals Argentina scored in that campaign. But his failure against Germany was catastrophic.
Fans will be hoping that his World cup form improve for the good this time. The signs are there. There has been a drastic change in his performance prior to last World Cup and it all has to do with Sabella's decision to put him mostly in his favourite position. Argentina's coach Alejandro Sabella announced his final squad on the 3rd of June:
Goalkeepers: Sergio Romero (Monaco), Mariano Andújar (Catania), Agustín Orión (Boca Juniors). Defenders: Ezequiel Garay (Benfica), Federico Fernández (Napoli), Pablo Zabaleta (Manchester City), Marcos Rojo (Sporting Lisbon), José María Basanta (Monterrey), Hugo Campagnaro (Inter Milan), Martin Demichelis (Manchester City). Midfielders: Fernando Gago (Boca Juniors), Lucas Biglia (Lazio), Javier Mascherano (Barcelona), Ángel di María (Real Madrid), Maxi Rodríguez (Newell's Old Boys), Ricardo Álvarez (Internazionale), Augusto Fernández (Celta Vigo), Enzo Pérez (Benfica). Forwards: Sergio Agüero (Manchester City), Lionel Messi (Barcelona), Gonzalo Higuaín (Napoli), Ezequiel Lavezzi (Paris Saint Germain), Rodrigo Palacio (Internazionale).
There is not much difference in terms of squad formation compared to the 2010 World Cup squad. The heavy weights in the squad are very much further up in the pitch. And that precisely was the problem Argentina had in last World Cup. There also the squad was stuffed with superstars, but most of them were forwards. Many fans failed to understand that, but Diego Maradona had a pretty decent idea of that. That was the rationale behind him using Lionel Messi as a attacking midfielder rather than a striker. Many criticized him for that, but I thought he got that part of the strategy spot on. With Tevez, Higuain, Milito, Palermo, Aguero in the squad he didn't have to worry about scoring goal, but his midfield was pretty weak in creation and that was why he slotted Messi as in his own favourite role - the No.10.
The problem with Maradona was that he had no idea about defense. His decison not to pick Zanetti was baffling from the start and the likes of Ottamendi, and aging Heinze, Burdisso and Demichelis never instilled any kind of confidence. And it was not a surprise that all of Germany's attack on that fateful night came from the left side of attack, a place usually occupied by Zannetti. Maradona's decision not to pick Zanetti was based on the issues the former Inter Milan legend had with other members of the squad. But in doing so, he deprived him off the service of one of the best defender and a natural leader. In the end Argentina defense needed someone to lead them and that was nowhere to be seen.
At least in terms of the personals selected, Sabella looks like have better defenders in his squad. Again none of them are World class but they can be expected to do the job with plenty of experience between them. Of all of them, Sporting's Marcos Rojo is the most exciting talent. Already being scouted by Liverpool and Arsenal, he could emerge as one of the most sought out star after the world cup. Rojo can play as a left-back and central defender; looking at the squad I don't see him playing anything other than left-back. The right back role will be safe in the hands of Zabaleta, who has been Argentina's most consistent defender for some years. His performance with Manchester City has been brilliant so far and that makes the both full back role in safe hands. The first choice for central defense will be Ezquiel Garay and Federico Fernández. The problem in the defense is the lack of cover for both full backs, any injury to either one of Zabaleta or Rojo will shift the balance.
The midfield structure has not much changed from last World cup. Mascherano and Angel di Maria are sure starters but the third person in the 4-3-3 formation could be pretty crucial. Mascherano's role as a lone defensive midfielder is also quite tricky. Normally we expect Gago to partner them in midfield, but that could be very tricky. If Maria is having a poor night or the opposition manages to flood the midfield, suddenly the midfield will go non-existent. Mascherano and Gago will struggle to create any offensive force from the midfield. In that sense adding someone like Alvarez in midfield will provide more attacking force. Since this is a World cup and coaches tend to play it safe, we can always expect a more conservative midfield of Mascherano, Gago and Di Maria.
In the context of midfield which can be neutralized by quality opposition, Lionel Messi's false-9 role becomes paramount. He needs to read the game's tempo properly and drop deep to open up spaces. If he fails to do that the attack will simply disintegrate. The real fire power of Argentina lies in the attack. An attack line-up of Messi, Aguero and Higuain will strike fear in almost all the opponents. The big positive is that three of them are different kind of players but still gel easily with each other. Regardless of the fire power upfront, the progress of Argentina will depend on how the FC Barcelona striker Messi link up with Real Madrid midfielder Di Maria. That will define the style of Argentina.
As far as the World Cup Group goes, Argentina could not have asked for more. Only France has been given a group much easier than theirs. They have got Bosnia-Herzegovina, Iran and Nigeria in Group F along with them. None of those opponents should trouble Argentina; although they have to be careful about Bosnia in their opening match. I don't even think the likes of Iran and Nigeria will be able to stand up to the fire power of Argentina. For Lionel Messi, such an easy group should be great news. If he could get more than a couple of goals in group stage, then the pressure of lacklustre World cup performance will be lifted. In the second round Argentina most probably will be paired with Switzerland, unless France plays really poor. That means Argentina should have an easy passage till Quarter Finals. The potential Quarter Final opponents could be Belgium or Portugal unless some major upsets happen. Argentina needs to build up some serious momentum before they reach the Quarter Finals and if they could, then they can go all the way.
From the time I heard the name "Diego Maradona", I have been in love with Argentinian National team. Was too young to experience the excitement of 1986 triumph! It has been only a series of disappointment after that. The worse was the 2006 failure, where I thought Argentina had the best team. Had only José Pekerman been less defensive, we never know. The 2010 campaign ended in the most humiliating fashion, although for me 2002 was the most humiliating. Argentinian has been waiting for yet another World Cup triumph for so long. Can Lionel Messi deliver them the World cup? If he does, he will be walking in to the upper echelon of football legends.
We should not fret for what is past, nor should we be anxious about the future; men of discernment deal only with the present momentChanakya
All About FC Barcelona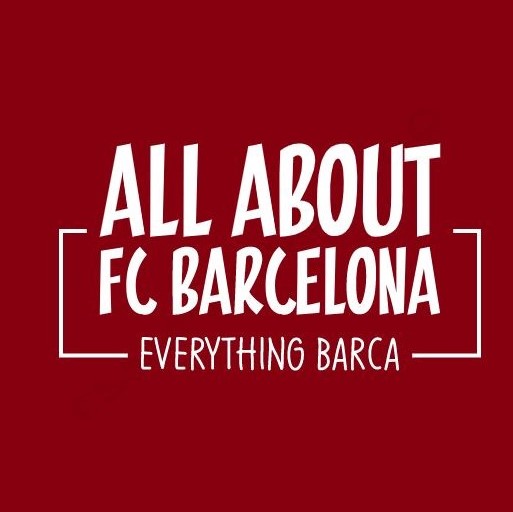 AllAboutFCBarcelona.com is a Blog dedicated to the Most prestigous Club in the world, FC Barcelona by an ardent fan. Here I discuss about the Latest happening surrounding our Club and present my Views about the same.