Rumours have become strong about the impending transfer of Luis Saurez to FC Barcelona.
FC Barcelona is rumoured to have come to an agreement with the Striker for signing a 5 year Deal.
Finally Luis Suárez issued the much awaited apology for the disgraceful biting incident; it came after a lot of denial, strange excuses and may be even fooling the entire nation to stand behind him. For those who watched the incident (even in real time) there was no doubt about what happened on the night when Uruguay dumped Italy out of the World Cup; unless you were an Uruguayan! It was quite a disgraceful incident and the history of the player suggests that he is a walking danger to fellow players on the pitch. One could argue that his early struggles in his life are the reason for such a volatile character; but for the assaulted player that is not any reason for comfort. The inside story about the sudden U-Turn by the player may have a FC Barcelona dimension to it. Considering just days ago even the President of his country openly supported him, the apology came a bit too early. Am not sure how his supporters should feel about this? After all they were the only one who believed his story of "Losing balance and accidently clashing his face on to Chiellini".
The rumours are that the sudden issuing of apology have nothing to do with the player mending his ways, but more to do with wanting a transfer to the Catalan team. It appears that FC Barcelona representatives have insisted on a clear apology in order to proceed with the transfer request. That more or less explain why Saurez changed the story in a span of one day. So for those who were bewitched completely by the World Cup and is not aware of the latest happening at the club, this could be fresh revelations. The rumours about this has been building for some time and long before the World cup actually started. As of now what all we know? We have been told from various sources that Barca and Luis Suárez have reached an agreement for a five year deal to be signed if Liverpool agrees for the transfer. The "Liverpool agreeing" part is the tricky part in the whole deal. What the rumours suggest is that Liverpool is looking to cash in on upwards of 80 Million for the striker, but Barca is not ready to give anything more than 56 Million. FC Barcelona has not placed any official offer to Liverpool till now.
If this transfer goes through what will it mean for Barca? How will the attack organise? What will the future of fringe players? These are all big questions on every Cules mind related to this transfer rumour. Below I outline certain serious issues which could pop up and make this transfer yet another high value disaster for Barca.
1. Luis Suárez Character will be a constant hindrance at Barca
No player in recent memory has been really this controversial. In spite of all the moments of brilliance he has produced in recent times, his game always was mired with numerous incidents that tarnish not only his reputation but also his club's. The Chiellini biting incident was not his first, (he had two more earlier - one at PSV and another against Chelsea's Ivanovic a season ago) nor it will be his last. He may be a person who needs help at this point of career to control his emotions. His supporters say it's just the pressure which gets to him sometimes. May be they are right! He may not be a bad person. But then FC Barcelona is no place for people who struggle with pressure. Forget the pressure of expectations, there will be organised campaign against Barca players via Madrid media every day. And they will always have a field day with Luis Suárez in the line-up. And it will be a matter of time the pressure will get to him. And the fun will start if he loses it in a Clasico!
2. Too many Captain will invariably sink the Boat!
Now it's no secret that Messi and Neymar failed to combine as we expected last season. At times we saw both struggling to influence the game. Neymar's best performances came when Messi was missing from the side and vice versa. The height of this friction was Martino's insistence of running everything through Neymar rather than Messi in the Champions League exit at the hands of Atletico. In contrast to those grand expectations at start of season, we were more or less once again depended on Messi and to make matters worse Messi had a poor season by his standard. Look through this article to see why Messi Had a Bad season - The Messi Machination. There has been a unanimous agreement that the new coach have to find a system to make them work together and also maximize their individual impact. This in itself was a huge task for Luis Enrique, now add Saurez on to that mix!
3. Luis Suárez arrival will reduce Messi's imact on the Game
This in itself usually is not a bad thing; except when you have a player like Lionel Messi. Without any doubt he is the best player on the planet and for some reason the current Barca management believes that his influence of the game has to be reduced. Luis Saurez arrival will also do exactly the same. A lot of game will run through the Uruguayan making Messi passive for a lot of the match time. We already saw what happens if we try to reduce Messi's influence in the game - we self-destruct. Anyways this will never work as Saurez at his best is a Classic 10, but at Barca with Messi already there he himself has to restructure his style. That mean we most probably will see a repeat of the Sanchez fiasco.
4. Saurez Transfer Fee will Prevent other Necessary Transfers
Even if we manage to sign Saurez for around 50 Million, we will be really short changed for other reinforcements. And we need a ton of them. People easily forget that the transfer ban which was there on Barca was simply suspended but not lifted. In all probability we will be kept away from transfer window for the next two windows. That means the possibility of not able to sign players next summer. So this summer we may have to sign for the next one also. That means we may have to foresee a lot of scenario. Now the World Cup will definitely drive the price up, something we will surely realize when we try to sign Cuardado. So get ready to see the now familiar short comings at the start of this season also.
What worries me most is the management fixation in turning this squad into a bunch of "Galacticos". It's been some season since the club signed a player we really needs. Every signing has been more Marquee players and more star signings. The defense has been neglected for so long and the team has struggled since then.
All About FC Barcelona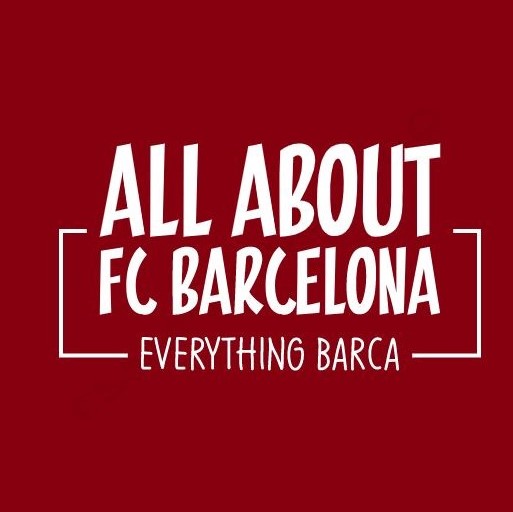 AllAboutFCBarcelona.com is a Blog dedicated to the Most prestigous Club in the world, FC Barcelona by an ardent fan. Here I discuss about the Latest happening surrounding our Club and present my Views about the same.