It's not what you achieve, it's what you overcome. That's what defines your career. Carlton Fisk
Quarter-Finals, that has been quite a dreaded word in every Argentinian football fans dictionary for some time! There is rather good reason for it too. In three of the last four tournaments they featured, they made unceremonious exit at this stage. And funny Messi was an integral part of all the three. In 2006, José Pekerman's decision not to bring a young Messi drew huge criticism and it's safe to say that it resulted in their exit. In 2010 World Cup it was Messi's inability to inspire his team which resulted in an absolute thumping at the hands of Germany, which also took the only entertainer in the competition, Diego Maradona out of sight. The case was no different in 2011, even though Tevez was one who missed the penalty; Messi's lack of effectiveness was questioned as Argentina failed to make a fist of the challenge thrown by eventual champions Uruguay. So yet another Quarter Final beckons; a chance for Lionel Messi to correct a lot of wrong!
Argentina would be glad to know that they have avoided their world cup nemesis of last two times; Germany but this Belgium side would be a huge task for the often misfiring Argentinians. Both Belgium and Argentina could only get past their opponents through extra-time goals, but that's the only comparison that can be drawn. Argentina for most of the time failed to muster any serious challenge against Switzerland and probably is still in the tournament due to their luck and a moment of inspiration by whom else, Lionel Messi. Belgium's 2-1 victory saw their side stepping up the gas after a slow start to World Cup. It was more or less a performance which justified the pre-tournament expectations about this side. The score line was kept that close by a near alien performance by Tim Howard, the USA Goal Keeper whose effort of 16 saves were the best World Cup has seen in its entire history. The stats alone say the actual story, Belgium had 18 shots on target which drew that record 16 saves. The shot off target number stands at 14, which makes a total of 32 shot altogether. Then there was a small matter of 19 corners also. In contrast in the match between Argentina and Switzerland, the latter had the best chances. We can safely say that had Messi been a Swiss, then this match would have been between Swiss and the Belgians.
Argentinians task against Belgium has been made double hard by the absence of Rojo, who simply has been Argentina's best defender. Basanta may have done a good job defensively after replacing him, but what will be missing will be the attack down the left flank. Regardless of this Argentinian players and coach needs to up their act in order to qualify for the next round. They simply cannot give the ball to Messi and remain as mere spectator, as they have done in majority of their matches. This task will be too difficult for Messi without help from his mates. Messi has been singlehandedly running the show since the start of the tournament. The time has come for the likes of Higuain, Aguerro and others to help him.
I have been following closely what Brazilian legend Zico has been writing in his column for British newspaper Guardian. And he is absolutely right when he say that Argentina needs to release Messi from their grips to be more effective. He has been extremely effective in each of the matches Argentina has played so far, but no one will argue that the tournament is still waiting for him to dazzle them. When Messi is playing at his best, he will simply dazzle with watch of hi movements. That has not been happening in the tournament as he has been thrown at a wall of defenders by his own team and the coach. Argentina may have to re-think their strategy to get this done. In my Argentina's preview to World Cup, I have mentioned that the key to Argentina's success will depend on how the midfield combine with Messi. But sadly that has not been happening at the World Cup. Messi has to drop deeper and deeper to link the attack with defense. Angel di Maria has impressed with his work rate but he has proved that he will be more effective if he is used as a simple winger. That may require Sabella to get out of his usual tactic and may be sacrifice a forward for an additional midfielder. I would prefer to go with the following formation especially in the absence of Rojo.
Without any doubt I would have preferred a better midfielder than Alvarez, but Argentina simply don't have one. In that scenario Argentina's only hope would be to believe that a combination of Gago and Mascherano would be able to get the job done. Di Maria will be used as a pure winger in this formation overlapping the entire left wing. Messi would be used as a false-9 in this formation and it is important for Aguero to occupy the center role whenever Messi drops deep to link with midfield. Without a player to play with in front of him, Messi dropping in to midfield will not work. It has a huge disadvantage with Zaballetta being forced to cover the whole right flank alone. He can do that but there is a huge danger of leaving tons of space for Eden Hazard to exploit. But that is a risk worth taking and may be Gago can help out Zabaletta more often.
Belgium has one of the most organised defenses among the whole nations left in the tournament. Their lack of any quality full-backs need to be exploited to the tilt by Argentina to be successful. The presence of Maria on the left and may be Zabaletta playing a bit higher on the right would ideally pin their full-backs back. That will definitely prevent them from combining with the likes of Hazard. Once again it's safe to say that a lot will depend on one man whose name is Lionel Messi. The last time Belgium met Argentina in a World Cup, the match was decided by a player whom many in the side consider their idol. Diego Maradona's performance against Belgium is considered one of the best individual efforts ever in a World Cup. That happened 28 years ago. Argentina is still waiting for their next Football Legend since then. Lionel Messi has already shown that he is more than capable of filling Maradona's boots. But this will be a test which will define his World Cup legacy. If he manages to emulate Maradona, the push for the ultimate glory will gather serious pace. For that he may have to lift his team along with himself and push that metal barrier. He alone can do that and the World will be eagerly waiting for him to do that.
All About FC Barcelona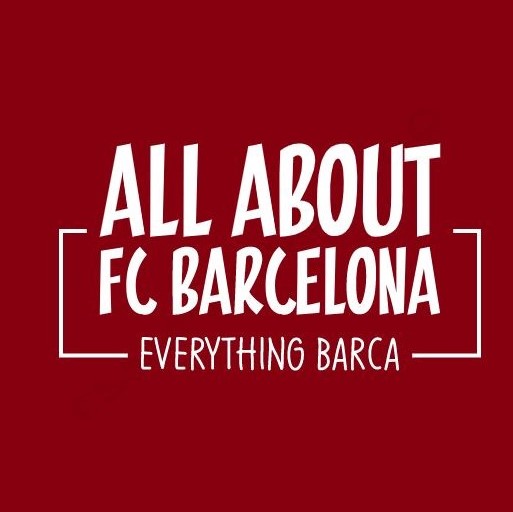 AllAboutFCBarcelona.com is a Blog dedicated to the Most prestigous Club in the world, FC Barcelona by an ardent fan. Here I discuss about the Latest happening surrounding our Club and present my Views about the same.