A leader is a dealer in hope. Napoleon Bonaparte
With a confident 1-0 victory against the Belgians in the Quarter Finals, Argentina has surpassed a huge mental barrier on its own - The Quarter Finals. A look at the rich Argentinian history at the World cup shows that the two time World Champions have stumbled at the last eight more often than any other country. From 1986, when the knock-out stages were officially introduced as we have now, Argentina have exited three times at the Quarter Finals. The two times they managed to get past their Quarter-Final opponents, they have managed to reach the tournament finals. Now that's a nice statistics to focus as Argentina needs a lot of history to back them up when they meet the Dutch on Wednesday. Since the 1990 World Cup, Argentina has never managed to go beyond Quarter Finals. In that sense this team has already succeeded where many of its illustrious predecessors failed. But then for this team led by the Mercurial Lionel Messi anything short of the ultimate triumph is a disaster.
Argentina's opponent in the semi-final, Netherland can be easily called one of the surprise package of the tournament. Nobody disputes the talent in show, but the infighting and bickering shown in Euro 2012 forced many to write off their chance. And, that too in a group featuring Spain and Chile! So that 5-1 thrashing of defending Champions Spain came as a huge surprise to many of us. In a sense that set the tone for the entire tournament, where many big sides have struggled against supposed under-dogs. Even though their form has been a bit erratic off late having to struggle really badly against Mexico and Costa Rica; one cannot write off their threat. The 3-4-3 employed by Van Gaal in their match has been a bit of fresh air in a tournament solely dominated by 4-3-3 and its variation. It's been sometime we have seen a 3-4-3 used so beautifully and to such devastating effect. So when Argentina clash with the Dutch it will not only a clash of two style but also two formation.
Argentina is going in to match with mixed emotions. Their 1-0 victory has been the best defensive performance we have seen from them in recent times. It was a far cry from the earlier matches where every time an opponent runs at them you became nervous. This was a much more compact and organised defense that never looked out of control. But that good performance was offset by the loss of Angel Di Maria, who will be missing the semi-final action. That put the entire creativity task on Lionel Messi's head. It's not that Argentina was not depending on Messi heavily earlier, with Di Maria's injury the Messidependencia just doubled.
In the build-up to last match I argued for a change in strategy and sacrificing of one attacking player. Sabella achieved that by not sacrificing anyone but re-arranging the formation into a 4-4-2 or better put a modified 4-2-3-1 formation. With the loss of Di Maria it is not clear how that system is going to work. The 4-2-3-1 formation would have done well against a 3-4-3 provided there are runners who could utilize the space behind the wingers. But the loss of Di Maria is a huge blow in that aspect and with Robben in full flow one of the full back will be pinned down for ever. Enzo Perez who replaced Di Maria didn't offer much offensively and looked too inexperienced for such a high profile encounter. With Rojo returning in the defense, which found itself a leader lately in Demichelis looks capable of absorbing the Dutch attack. Even though Aguero is all set to return he may not be capable of filling the void left by Di Maria in midfield.
There is a sense in media that Aguero will return to the line-up after Di Maria's injury. But I doubt that will happen. It's because of the fact that Lavezzi has been quite extra-ordinary with his work rate in the last couple of match. And if that was not enough then compared to Aguero he is the only one capable of playing as a pure winger. I don't see Sabella lining up with anything other than a 4-2-3-1 formation as shown below.
There is no way Enzo Perez can be selected ahead of Ricardo Alvarez. He simply has to play. But a look at the line-up shows what the loss of Di Maria does to the squad. There is no pace in the middle. That means when Messi gets the ball he simply cannot use the pace available ahead, he alone has to create the pace. If Argentina was having a Messidependencia problem in the tournament, that got doubled with the loss of Di Maria. There is only one person who can win it for them - Lionel Messi. There is a feeling that the fear of Messi could see the Dutch send in a much more defensive 3-4-3 formation like they did against Mexico. If that happens De Jong could be tasked with man-marking Messi. Saballe will do well to remember what happened in that match. He simply cannot allow a wave of Dutch attack at the Argentinian defense. For that possession becomes paramount - as a way of defending and also destabilizing Dutch offences. If the team around Messi can produce one more solid performance, "La Pulga" could produce that moment of magic which could take them to that dream final in the Maracanã.
All About FC Barcelona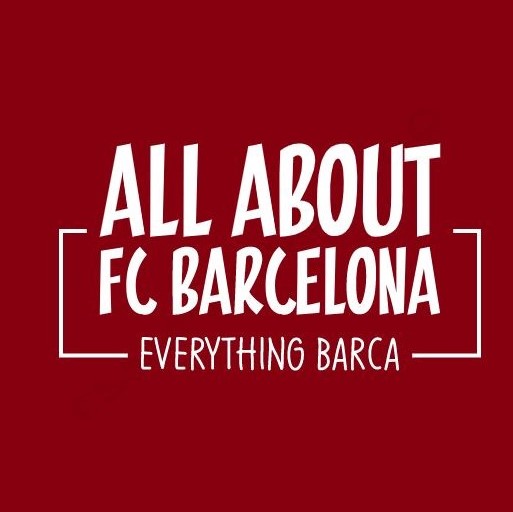 AllAboutFCBarcelona.com is a Blog dedicated to the Most prestigous Club in the world, FC Barcelona by an ardent fan. Here I discuss about the Latest happening surrounding our Club and present my Views about the same.