Every adversity, every failure, every heartache carries with it the seed on an equal or greater benefit. Napoleon Hill
This will be tough, even for a person like Lionel Messi - who to his credit keeps his emotions under check at most of the situation. After losing the final it was clear that he never wanted to spend anymore minute on the pitch. But he has to. He was the losing Captain! His colleagues, many who towers him in size couldn't hide their tears. Aguero, Mascherano, Garay, Demechelis all were crying like little children but not Lionel Messi. There was disappointment in the face but no tears. But one look in to those eyes told a different story. Inside we were crying, screaming, breaking down; but still presented an emotionless face. It didn't end their! He has to make that long walk up the stairs twice - first to collect the Golden Ball Award, then to the mandatory medal for the losing team. It was too cruel!
Lionel Messi may have lost more than the Football World Cup final on the night of 13th July. He also came pretty close in equalling his idol Diego Maradona's feat for his country. Had he achieved that he would have permanently etched his name with best two players in the world - Pele and Maradona. It was his chance to end the "Greatest of All Time" debate revolving around his name. Lionel Messi never got involved with the nuances of this debate; but everyone else did. Even the like of Maradona and Pele did. Pele was so threatened by Messi's goal scoring feat recently that he made it a point to mention that "He is better than Messi" at every point. When you hear Pele doing that, you already know that Messi's name will be remembered with these legends. The only other player Pele mention this way is Maradona!
For Messi this was a chance of a life time. To win the World's greatest price in Brazil would be a dream of any Argentinian. So when that dream shatters it would be tough to get yourself up. Many pundits believe that Messi's chance of winning the Cup has gone forever. Like they know much! He will be 31 when the next cup will be played in Russia. At 31 people forget that Messi may not have slowed down a bit but also have matured a lot more. We may see him playing the classic 10 role in Russia by that time. The biggest obstacle for him will be general lack of talent that has seen in Argentinian football lately. So if in 2014 Argentina was fully dependent on Messi, then in 2018 we can simply double that. Unless some serious star just sprung up!
Luis Enrique has quite an enviable task in hand, a challenge no one will volunteer for. Like Cruyff said recently to make three individualistic players work together will be a close to impossible task. But now Enrique has to get the team's talisman back in shape mentally and physically after such a crushing defeat. Messi's form will define how successful we will be this season. For that has to get over the disappointment of losing the final to Germany. It's easily said than done; and that will be Luis Enrique's toughest task. Also he has to deal with the serious fitness issues Messi is facing recently. It was clear to everyone that by halftime in the Maracana, Messi was more or less a spent force.
All About FC Barcelona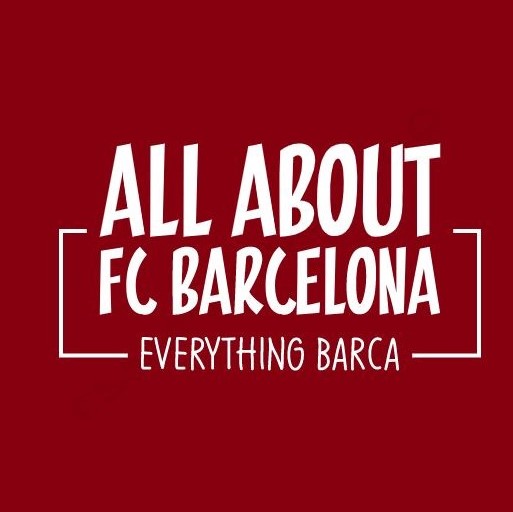 AllAboutFCBarcelona.com is a Blog dedicated to the Most prestigous Club in the world, FC Barcelona by an ardent fan. Here I discuss about the Latest happening surrounding our Club and present my Views about the same.