Bojan and Toure are two contarsting case. One is eager to prove his talent but has no oppurtunity and the other one has showed the world his worth but still won't get a decent playing time. It wasn't a secret that Guardiola never preferred Yaya Toure as the defensive midielder in his setup. The initial comments from Guardiola gave the impression that he was too happy to see the back of the most consistent player for Barca in those two pathetic years. The initial treatment also pointed a same approach but Yaya fought back into the team and was one of the major reason we had a great last season. During the summer there were all kind of rumours that Mascherano would be preffered to Toure but somehow in the end we managed to give him a proper contract. But now it looks like the presenting of contract was to ensure that the player don't leave cheap rather to ensure the player remain in the team. He is not getting any quality playing time and performnace against Xerex has been pointed out by some as a reason he should not. As far as I am concerned he along with Essien are the best defensive midfielders in the world. And not giving one of the best enough playing time is a crime. Some of Barca fans points out the fact that he will be out for one month during African Nations cup as a reason Busquets is preffered to him. That's quite strange - if there was a Copa America going on, would you have preffered somebody else to Messi and Alves?
Will Bojan and Toure Stay at Barca Next Season?
Bojan's situation is rather grim. Everyone expected him to go on loan in the summer, but he didn't and he is definitely regretting it. Bojan had one of the most successful debut for Barca youngster. But still last season he played below par. To add to his misery, whenever he gets a chance the whole team changes. He hasn't got enough chance to play along with Messi, Iniesta, Xavi etc. In that sense Pedro is more lucky because he mostly walks into the usual eleven. Pedro is a player who was brought into the first eleven by Guardiola. So he gets most of the oppurtunity and to his credit he made most from those. Bojan meanwhile looked very good in the begining of the season, but with the lack of oppurtunity; he is struggling. It won't be a surprise that if we see these two players playing in different teams next season. Toure is keenly followed by both Arsenal and Manchester City and both teams may need a quality defensive midfielder to bolster their ranks. It is not yet clear what are the options available for Bojan, but he will doa world of good for him chosing a small team over the bigger ones. Giovanni destroyed his career going to Totenham. He is not seeing any playing time. His form for the national side has been really good but still not get noticed by Harry Redknapp. Anyway I am running a poll to see what the fans of Barca thing will happen to these two.
All About FC Barcelona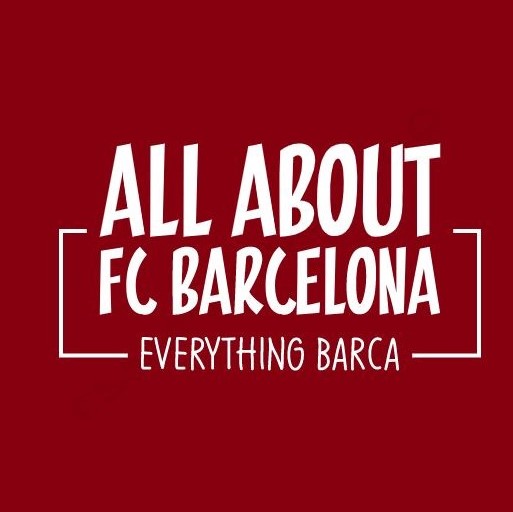 AllAboutFCBarcelona.com is a Blog dedicated to the Most prestigous Club in the world, FC Barcelona by an ardent fan. Here I discuss about the Latest happening surrounding our Club and present my Views about the same.