FC Barcelona retained their lead at top of five points with a 3-1 comfortable victory against Deportivo at the Riazor. Messi gave Barca a deserving lead in the 27th minute but Deportivo equalised in the 39th minute. Secons half goals from Messi and Ibrahmovic then gave Barca a truly deserving victory. This was Messi's first match after winning the Balon d'Or and he gave a performance intune with the award. He easily could have got a hat-trick last night but was let down by his own finishing. Guardiola's choice of defensive midfielder might have sent enough message for Yaya Toure about his future. Busquets was preferred in place of Toure and he played his part well in Deportivo goal. Meanwhile Barca had their strongest possible line-up except for Toure. Alves, Pique, Puyol and Abidal lined up in defense infront of Valdes. Iniesta and Xavi formed the midfield along with Busquets. Henry, Ibrahmovic and Messi formed the attacking trio.
The midfield of Iniesta and Xavi made sure that Barca took control of the game from the begining. Messi had a shot blocked by defender withing the first minute of play. In the 20th minute Messi started to cast his magic. Messi dribbled through four defenders but his low shot was parried away by goal keeper Aranzubia. Then in the 27th minute Barca went ahead with an excellent finish by Messi. Iniesta stole the ball from Manuel Pablo at the left edge of box and
played a deligtful backheel to Xavi at the centre edge of box; Xavi's shot was blocked but the rebound was picked by Alves in the middle, he continued his run and passed the ball to Messi at the edge of box. Messi turned away from his marker and sent in a great shot low into the bottom right corner. In the 35th minute Xavi send in a great through ball to Ibra but Aranzubia came off his line to block the chance. Then in the 39th minute against the run of play Deportivo equalised after a series of errors from Barca players. A long ball from Aranzubia was headed towards his own goal by Busquets, it fells for Adrian whose header was so weak that it required the subsequent horribel mistake from Valdes to send it to the goal. In the 44th minute Barca had a great chance to regain the lead. Ibrahmovic with a great back heel fed Messi on the way of goal but Aranzubia flies out to make the block conceding a corner.
Barca lacked the intensity in the second half compared to first half. Henry was off colour in the second half. In the 54th minute Deportivo had a great chance to go ahead but Adrian could only head wide from a Rodriguez cross. In the 70th minute Guardiola replaced Henry with Pedro and that surely started to change the tempo of the match. In the 80th minute Barca regained the lead with a play which saw a series of pass being stiched tyogether. In the end Alves played the
ball to Pedro on the right inside the box, Pedro turnd and send in a great ball to Messi who made no mistake with his header. In the 88th minute Ibrahmovic completed the tally with a great finish. Iniesta played a diagonal through ball to bidal on left, who sent in a great low cross to Ibra in the box.
This has to be a very important victory considering that we always struggle to win at Deportivo. What this victory does is it keeps the pressure firmly back on Real Madrid. real meanwhile won 4-2 against Almeria at home. Messi definitely was the best player on pitch for Barca last night. Iniesta looked good in the middle but is no where near his usual form. Busquets lookd ok, throughout the match apart from some silly mistakes. His selection is a clear message to Toure to find another club either in January or next summer. That will be a disaster for Barca. Henry's performance in second half may prompt Guardiola to use Pedro in his place regularly. Ibrahmovic was linking well with Messi and did look very good with his finishing. And as far as Valdes is concerned, that was a trademark mistake by Valdes; but he surprises everyone producing stunning saves in very important matches.
All About FC Barcelona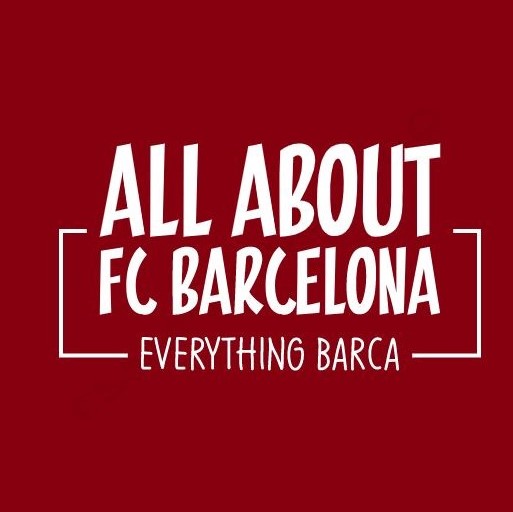 AllAboutFCBarcelona.com is a Blog dedicated to the Most prestigous Club in the world, FC Barcelona by an ardent fan. Here I discuss about the Latest happening surrounding our Club and present my Views about the same.