What an year we had. Six trophies with a team and manager who seems to have inherited the "Midas Touch". Everything Guardiola touched turned into goal within minutes. Lionel Messi's "Goal From Heart" sealed the perfect season for Barca in 2009. The achivements of this Barca side will be written with Golden Ink in the history books of the game. I don't know whether any team will be able to replicate what our boys have done, may not atleast in this century. It all started with a stunning last minute victory against Chelsea. Statistically it all started from that stunning Yaya Toure's goal against Atletic Bilbao but I would prefer to see the Iniesta's Chelsea goal as the pivotal in Barca's success of this year. Had that didn't happen it could have gone all the wrong way in this year. That goal was god sent, sure there were enough controversy surrounding that match but no one can question that goal. Guardiola looked like had lost all the hope so did all Barca fans, I was about to turn off the TV as I couldn't bear to see teh highlights, then that "Moment from Heaven" happened - Lionel Messi played the ball to Iniesta, Iniesta against his usual nature decided to take the shot and the ball ended in the goal sending Barca to Rome. The match against Manchester United was an example of how the season went - perfect to the plan. Barca had played much better game throughout the season and was for me below par in the final, but still they were miles ahead of Manchester United. I had earlier wrote why I though Barca Out Played ManU, Have a look -
Why Manchester United were Stunned by FC Barcelona in the Finals?
The season was absolutely perfect for Barca. You may not consider yourself crazy if you thought that the script was written by some Hollywood Director or may be a Bollywood one (because of the melodrama). Barca could have wrapped up the League much earlier but still they stumbled till the "El Clasico" at the Bernebeu to make a definitive step forward. And Boy, they did it in style - thumping a sorry looking Real Madrid side 2-6 in their own backyard. The Copa Del Rey was the first trophy for Barca this year and it did have the "Come Back from Behind" melodrama. On any other day or season Barca might beat Atletic Bilbao straight on, but this season it has to be in this way. Then came the League triumph and the Champions League triumph. The Champions League triumph was an extra-ordinary one. With many of their regulars absent, with a makeshift defense, the English media expected Manchester United to roll over the poor Barca side. But they did under-estimate the two midfield maestro we had and the Argentinian wizard. Once the little midfield giants took control, Manchester United was chasing shadows throughout the match. Iniesta, who was half fit was the best player on the pitch that night. I earlier said that the script might have been written by a bollywood director, want proof - A 34 year old Sylvinho, who when the seasons started never in his wildest dreams expected to be in the Champions League final squad, starting the match in Rome, holding his fort well and registering his second Champions League triumph with Barca. Then came the Super cups. The Spanish super cups came without much drama but the UEFA version had some, with an extra time goal from Pedro clinching the trophy. But then there was enough drama in the World Club Cup triumph - just minutes away from losing the final for the thrid time, Pedro scored to equalise and then Messi found an innovative way to make sure that the winning goal was spectacular.
The problem with such a perfect season is that people still expects more. Now that's the real problem - there is no way Guardiola and his boys could top this season. They have won all they had and to equal the same would take another mammoth effort. Barca is lying currnetly at the top and is well and truly alive in the other two competition. But to expect them to repeat a 2009 once more will be too much to ask. They might do it as it is very clear that they haven't hit the top gear yet - the like of Iniesta, Henry are no where near their last season form, especially Iniesta. May be if he roars back to form we may have a chance but still it is very very difficult. But then we are fans and we will expect out guys to top their performance. Every Barca fan nurtures the dream of seeing Barca retaining their Champions League title at the Bernebeu. It may remain as a dream or may get fulfilled - but going by 2009's success no Barca fan is going to dream little. We have no idea how 2010 would turn out. As Joan Rivers said - "Yesterday is history, tomorrow is a mystery, today is God's gift, that's why we call it the present. " We better savour the great season of 2009, as it may never happen again in our lifetime.
All About FC Barcelona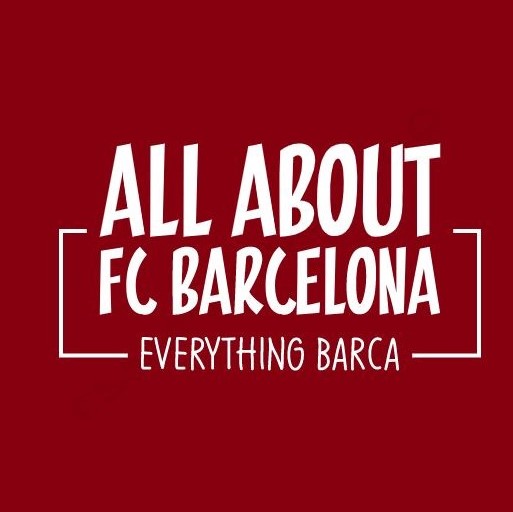 AllAboutFCBarcelona.com is a Blog dedicated to the Most prestigous Club in the world, FC Barcelona by an ardent fan. Here I discuss about the Latest happening surrounding our Club and present my Views about the same.