If FC Barcelona manage tp avoid a defeat by two goals or more against Dynamo Kiev, they will qualify for the knockout stage of this year's Champions league. With the victory against Inter, Barca leads the group by two points. But that will count for nothing if they lose at Kiev by two goals or more. It is a strange situation in Group F, where all the four team still have realistic hope of qualifying. If Inter vs Rubin match at Milan ends in a draw Barca will qualify regardless of what the result in our match. But with all at stake, we have to assume that there could be a winner in Milan. A victory will take to the knowckout stage as the winner of the Group F. A draw will definitely help us qualify, but if Rubin wins at Milan then will will be be second in the group. That means we have to play the second leg away from home. In normal circumstances it is against logic to think that Barca will go down by two goals or more. But this is no normal match. The temperature when the match starts at Kiev would be below zero degree and that will definitely work against us. Earlier matches at Kiev and Russia started earlier but this will not as everyone has stake in all these matches. So it is not going to a cake-walk in any sense.
Barca may need a draw to qualify for the knockout stage, but if we proceed with that in mind we might see ourselves being dumped out of Champions League. The key is to go for victory in these kind of matches. Guardiola has taken 20 players to Kiev for this match - Valdés, Pinto, Alves, Puyol, Márquez, Piqué, Milito, Abidal, Maxwell, Touré, Busquets, Keita, Xavi, Iniesta, Pedro, Bojan, Ibrahimovic, Henry and Messi. . After a long absence we have Milito back in the squad. He may not get any playing time but it is good to see him back in the squad. Valdes as usual will be incharge of the goal and has to be extra cautious for not giving any cheap balls away. Alves, Puyol, Pique and Abidal will form the defense. The midfield most probably will have Xavi, Iniesta nd Toure. If Toure is ommitted the transfer rumours are going to strengthen again. The atatcking trio will most probably will be Messi, Ibrahmovic and Henry. Henry was really poor in recent match, but we have to count on his experience to see us through in these tough conditions. The match will be decided in the midfield. If Iniesta and Xavi is able to control the midfield, Barca will get through this match with ease.
When this group was announced, we expected Rubin to be the weakest opponent, but now they have proved to be the most strongest in the group. Kiev may have struggled away from home, but they have an impeccable home record. Their star striker Schevchenko always cherish the clashes with Barca. He may have lost a bit of pace but still is very dangerous considering his experience. Xavi Henrnandez would be making his 100th Champions League appearance tonight at Kiev and would be looking to make it a very special one. Somehow I have got my last two Champions League prediction spot on. I hope I get this one also right. I predict a 0 -2 victory for Barca.
All About FC Barcelona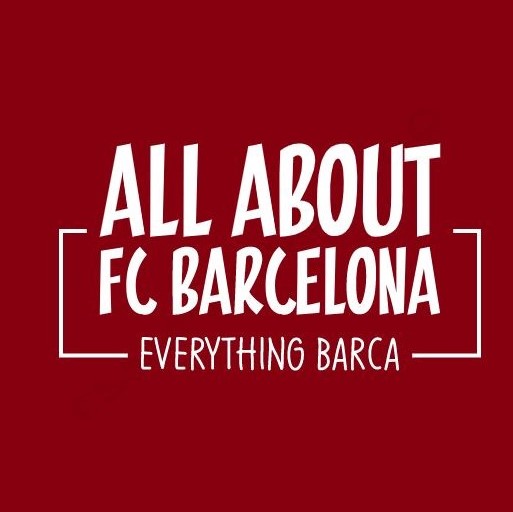 AllAboutFCBarcelona.com is a Blog dedicated to the Most prestigous Club in the world, FC Barcelona by an ardent fan. Here I discuss about the Latest happening surrounding our Club and present my Views about the same.