Valdes - 6.5 : The Goal Keeper had a pretty decent night. He cannot be blamed for the Barcelona Goal, but could have done better with his position. He also made a crucial intervention in the 62nd minute; getting himself injured during the process.

Alves - 6.5 : Looked more comfortable than in earlier matches. Looked very confident while going forward. was wayward with passing at times. But overall a decent job; and he is improving every match.

Puyol - 7 : Did his role to perfection as usual. Was solid when Gijon went full throttle after the break. Made sure that the defense didn't crack that often. Looked more convincing than Marquez dealing with aerial ball. Linked well in attack and saw Eto stealing a goal.

Abidal - 6 : Wasn't great, but did little mistake. Almost put his team in trouble in the 8th minute. But after that somehow managed his role. Many a times Iniesta track back to help him.

Xavi - 8.5 : Only word to describe him is Solid. Controlled the game in midfield. With Iniesta he is forming the most deadliest partnership of recent times. Scored one goal and created one for Messi when he should have gone at the goal by himself.

Keita - 7 : Had a quite night compared to last matches. But was solid, won many challenges and never hesitated to get into the box. May not have full settled with the one touch style of Xavi and Iniesta but assited them very well.

Busquests - 8 : Another surprising performance. He played the holding midfielder role to perfection. Showed a tendency to go down easily on challenges. Won most of the challenges. Linked well with Iniesta and Xavi. We could very soon find ourselves treated to a midfield trio of Iniest, Xavi and Busquests.

Messi - 6.5 : I know many of you may not agree with 6.5 rating. But I believe he deserves just that. Look disinterested in most of the game. Switched on in the last ten minutes like the Lisbon match. It's better to bring him as a substitute if he continues these kind of performance. Against Gijon his lack of interest may not have caused any trouble but against quality opposition he will be a trouble if he continues with this attictude. Alves tried to bring him into play many times but was not simply interested and was extremely selfish.

Eto - 6.5 : Didn't do anything special. But there was no lack of effort. Was kept quiet for most of time, but tracked back to hel defense.

Iniesta - 9 : Simply man of the match of last night. The team settled when Iniesta settled and that say it all. He tracked back to help Abidal many times. Created goal for Messi and Xavi. Scored a wonderful goal with a hell off a finish. I still cannot understand how he did that.He deserved to be in limelight after a series of good performance.

Bojan - 6.5 : The lack of playing time is clearly frustrating him. Went for goal whenever possible. Was involved in the last goal. He needs more playing time. Guardiola could try him left side up front.

Gudjonsen - 6 : Had very little time. Showed good concentration. But too little time.

Caceres - 6 : Same like eidur had little time.

All About FC Barcelona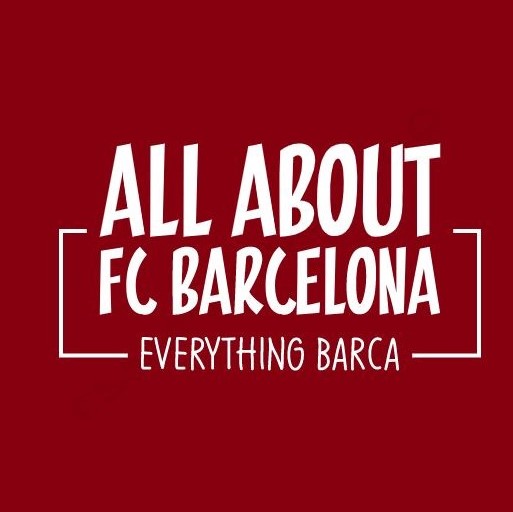 AllAboutFCBarcelona.com is a Blog dedicated to the Most prestigous Club in the world, FC Barcelona by an ardent fan. Here I discuss about the Latest happening surrounding our Club and present my Views about the same.