Pep Guardiola's any hope of having a dream start with the Barca fans would have ended with this draw. Towards the end of the match FC Barcelona fans took out their white scarves to show their displeasure; but its not clear to whom it was aimed - the players, the manager or the president. Guardiola had promised a change in attitude and he instilled that with dropping some of major players. As I mentioned in build up to this match, he chose to drop Henry from the squad and have Messi on the bench. But the surprising selsction was the selection of Sergio Busquets ahead of Iniesta. It was a kind of gamble which paid off. Guardiola started with Abidal who had a much better game than Numancia,Pique, Puyol and Alves in front of Valdes. Keita, Xavi and Busquests formed the midfield. Whereas Eto, Hleb and Pedro formed the attacking trio. Eto again had a below average night and it must be questioned whether he has used all his resources to please the Manager. If it has, then Guardiola is the one to blame.


It was Hleb who was eager to make the most of the oppurunity presented to him by Pep early on. In the 5th minute Hleb send a delightful pass into the box, but none of the Barcelona players were present to make the most of it. In the 15th minute Hleb combined well with Keita to cross back to Xavi, but Santander defender Colsa intercepted it at the nick of time. In the 18th minute Pedro's low shot was comfortably saved by Keeper Tono. In the 29th minute Keita's long range effort eas comfortably saved by Goal Keeper. In the 39th minute Iniesta was brought in place of an injured Hleb. Hleb suffered a foul and has sprained the ligament of his left ankle; early reports suggests he could be out for three weeks. The first half ended without anymore significant events.

FC Barcelona started to take the initiative in the second half. Just thirty seconds into the half Alves almost gave Barca the lead when his clever chip hit the bar with keeper Tono beaten. In the 54th minute the referee overlooked a genuine penalty for FC Barcelona. Iniesta was brought down in the penalty box by Pinillos and looked like a genuine penalty to me. In the 55th minute Xavi shoots wide after a neat exchange of passes in the left. In the 57th minute Tono saves a pedro shot at point blank range. Keita gave the ball to Iniesta on the left with a clever flick, Iniesta squared it back to pedro but his tremendous shot was saved somehow by Tono. In the 59th minute Messi was brought in for Keita. In the 67th minute Messi free kick was saved by Goal Keeper. The next mnute saw a hapless FC Barcelona attack throwing up everything on Santander, first Tono pulled up another save from point blank from Eto, then alves shot from rebound was blocked again by the defender. This was a great spell of FC Barcelona pressure and gave fruit when Barca won a penalty when an Alves cross was handled by Christian. Messi stepped in to put FC Barcelona ahead in the 69th minute.

Then it was back to the typical displa of Barca's lack of concentration after the goal. Barca players gave away the ball too cheaply in the end have to concede a never existing free kick in the 76th minute. Santander equalised from the free kick which was taken by Garay but was deflected by Pereira. How can Pereira walk like that into the middle of the box without getting picked up? In the 82nd minute Puyol was taken off to bring on Bojan. These kind of crazy thing usually Rijkaard used to do. tehre is no sense in taking off a accomplised Centre Back to bring on an attacker when it is clear that Abidal is not on top of his game. This almost gave the lead to Racing twice but only for Valdes to closed down with desperate intervention.

Barcelona did put up a vastly improved performance; especially considering the fact that Pep had his boys with him for very less time. FC Barcelona had more than 75 percent of possesion but never had any end product to justify that. Pedro and Busquets were a revelation. Iniesta played really well. Barca needs to keep up the good work. But as I mentioned in one of my post earlier Watch Out, Pep Barcelona still have the inability to convert anything from corner. We had nine corners but never created a decent chance from those. Pep needs to seriously look into it. Secondly Pep needs to encourage his players to rush forward, in many occasions geniuine goal scoring crosses were wasted because there were not enough personals inside the box.
All About FC Barcelona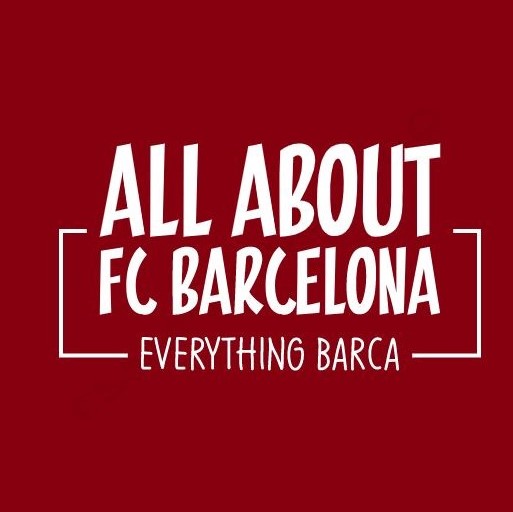 AllAboutFCBarcelona.com is a Blog dedicated to the Most prestigous Club in the world, FC Barcelona by an ardent fan. Here I discuss about the Latest happening surrounding our Club and present my Views about the same.