London based media centers were too happy to pounce on to FC Barcelona's defeat to lowly Numancia. Now that reaction from a media dedicated to a different league does reiterates the fact that a FC Barcelona revival is one thing these guys really fear. All these media houses were more than happy to see FC Barcelona failing to carry forward their pre-season form. For all the flair of the best team in England, Manchester United did fear a completely out of sort FC Barcelona last year. To the build up of that game the analysts actually predicted a drubbing of FC Barcelona by Ronaldo and Company (These are the same guys who equated Rooney to Pele, now which does not surprise isn't it?). So it is better to discard the match report and analysis these guys are bringing.
But there are some worrying signs for FC Barcelona. Firstly it comes from the Manager itself. Guardiola attributed the failure to a system Numancia played - "they put ten man on the ball and it is hard to break". I do agree that this was the truth and Numancia's game plan. But doesn't he know about this? For the last two season every team whether big or small are doing this to us with very great success. In Camp Nou we were able to use the width of the pitch and the home crowd's passion to overcome this, but away from home we simply failed to do anything about it. This has been happening for the last two seasons and is looking like to continue for some time also.


FC Barcelona under Rijkaard always played the fast, silky kind of football. This became the trademark of our style and no one wants the team to discard this style. Barcelona as a club always believed in playing football in a particular way and that connot be and need not be changed. But Guradiola cannot for once put everything behind this style. The problem with FC Barcelona attack is that they are very predictable. None of the players will try something new. So it becomes easy to defend. Look at what Numancia did; the moment Barcelona goes forward they crowd themselves in and around the box. There is a 90% guarantee that FC Barcelona midfielders or defenders will not try the long range shots even though they have guys like Marquez, Xavi and Toure who can do that well. This were Guardiola needs to immediately look into - he needs to make sure that there is a plan B which can be used when nothing else is working. Some long range shots would at least draw some defenders out of the box and that could open up the space.

The second matter Guardiola needs to look into it is the lack of tempo on attack. FC Barcelona during the early part of Rijkaard era played the most exciting style of football. One aspect of that was the speed with which it was played. They regularly caught the defense off-guarded through their skill and most importantly speed. The Ronaldinho goals in Bernabeu were prime examples of these. He needs to look into thios in training session. In the Numancia match also the moment Bojan and Hleb came we looked more potent in attack; because they were able to instill huge pace into proceeding. In this aspect he has to make a decision whether a not so full fit and agile Henry needs to start or not? These two aspects need to be addressed in the training grounds. There is no need to panic about this defeat; but there surely a need to introspect the team. I haven't touched upon the defensive issues here as it does not look like is going to have an easy solution. A replacement for Abidal needs to be looked in. But for the time being FC Barcelona needs to concentrate more on the offensive versatility. Our strength always has been the amount of clear cut chances we created and they look like drying up. Pep, its time to act now.

All About FC Barcelona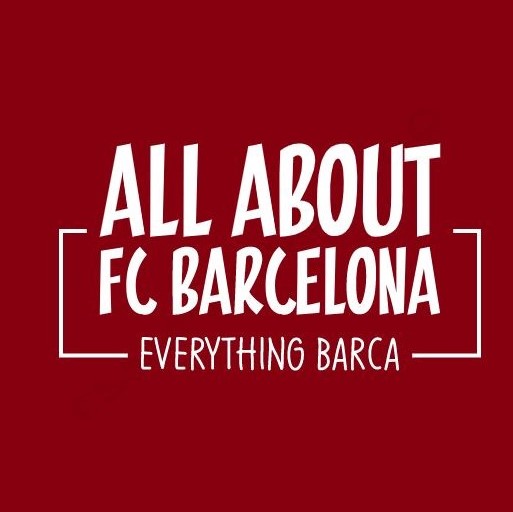 AllAboutFCBarcelona.com is a Blog dedicated to the Most prestigous Club in the world, FC Barcelona by an ardent fan. Here I discuss about the Latest happening surrounding our Club and present my Views about the same.