Valdes - 6 - Had a pretty decent game apart from that blunder which resulted in the goal. He may be right to complain that he was fouled; but should have looked for the safest option rather than being stupid.

Alves - 7 - Was good in parts especially going forward. But has not found that form which made him famous in Sevilla. Is combining well with Messi and could form a partnership like the one between Sylvinho and Ronnie.

Puyol - 7- Was good for most part of the match. But cannot simply wash his hand off in not guarding his goal keeper in an incident which led to first goal.

Pique - 6 - Was solid, made least mistakes but again wasn't sensational in any aspect. Had some decent headers from corners, couldn't convert any of them.

Abidal - 6 - Had a pretty good game compared to his recent matches. Didn't do anything special but also made least mistakes.

Gudjonsen - 5 - Was rewarded with a start after a great last game. Could not make any impression. Was not linked to any of his team mates.

Busquests - 7 - Had a decent game. Again was solid through out the match. But showed a pentant for over reactinga nd acting up in many occasions.

Xavi - 7.5 - Was solid eventhough wasn't spectacular. Did well with the ball which resulted in first goal. Then had a shot hit the cross bar.

Messi - 8 - Had made so many interesting run at defense. Wassn't able to deliver on the final ball. But was a menance constantly.

Henry - 7 - Did well through out the match. Didn't do enough to replace Eto in future matches.

Iniesta - 8 - Did well throughout the match. send some sensational passes and crosses but majority was wasted by his team mates.

Substitutes:

Eto - 7 - Did well after coming on. Was a constant threat with his positioning.

Bojan - 5.5 - Wated the time given to him. Wasn't able to make any impact. Had many shots, none of the were near the goal.

Keita - 6.5 - Didn';t have too much to do. Was avearge throughout.

All About FC Barcelona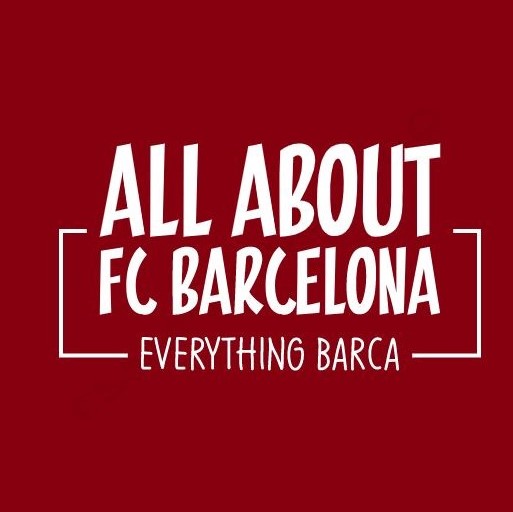 AllAboutFCBarcelona.com is a Blog dedicated to the Most prestigous Club in the world, FC Barcelona by an ardent fan. Here I discuss about the Latest happening surrounding our Club and present my Views about the same.