Rijkaard's two acquisition from the English Premier League was aimed at providing a genuine back up for the club's perennial poacher Samuel Eto. In the first case, that is arrival of Eidur Gudjonsen Rijkaard managed to upset Samuel Eto. In Henry's case it did upset Ronaldinho more than Samuel Eto. I am not stating here that Rijkaard brought these gentlemen to unsettle Eto. Eto was on all occasion one of Rijkaard's favourite; but these moves indeed did upset him. But very soon everyone understood clearly that these Gentleman cannot play a strikers role. Hnery's acquisition baffles everone as he prefers to play as a second striker or in the wide left. The wide left option was filled by Ronaldinho at that time and Henry could only be expected to play a second fiddle to him.
But these all are things in the past. Ronaldinho has moved to A C Milan since then and FC Barcelona have made a series of acquisition to strengthen the squad. Keita, Pique, caceres, Alves all joined the new Barca of Guardiola. But the question in everyone's mind would be - "Is that enough for Barca?"
Mr.Txiki has indicated that FC Barcelona essentially needs to strenghtenn the far left position with the departure of Ronaldinho. Arshavin, Silva etc were discussed as a possible signing to cover that void. But my firm belief is that the void which was left was at the front of the formation. Simply put we don't have anyone to look up to in that substitute bench as a replacement for Eto. There is no one who can be called a genuine centre striker. Bojan is nearest we have in that position; but then he is too young and inexperienced to handle the role alone. If Eto is able to remain injury free for the majority of the season, FC Barcelona may not even find the need for a replacement. But in these hectic schedule that could be like asking too much. Bojan needs his time to learn the full aspect of the game. If you look at the squad we have replacement for almost all the position baring Centre Striker and Right Back. Atleast in Puyol we can have a make shift RB who can do the job atleast 50% of the time. But we canot ask the same to anyone in that Centre Striker role. Henry is no good and looks much more comfortable in far left; Gudjonsen looks more comfortable in midfield; Messi, his position is far right and there is no sense in making a move to centre of the attacking formation. A Pavylichenko or a Berbatov would not have hurt; but then atleast till the mid season transfer market opens we cannot expect a decent centre striker. For that to happen, the management should change their Transfer Policy. They should concentrate on the best player they can buy for that position, not the best star they can buy for the club. We really have enough stars already.
All About FC Barcelona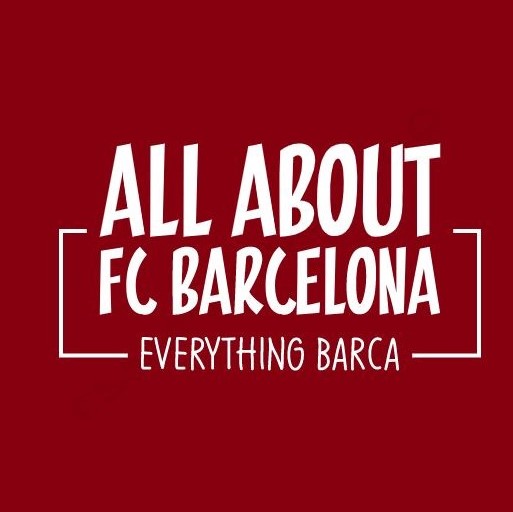 AllAboutFCBarcelona.com is a Blog dedicated to the Most prestigous Club in the world, FC Barcelona by an ardent fan. Here I discuss about the Latest happening surrounding our Club and present my Views about the same.