FC Barcelona failed to muster three points against ten men Real madrid
FC Barcelona maintained their eight points lead at the top of table with a 1-1 draw at the Santiago Bernebeu. Messi never had scored against Mourinho and Ronaldo niether against Barca coming into this match. In the end both of broken that dubious record were broken courtesy of penalties on either end. Mourinho will claim moral victory as he managed to draw with Barca with ten man. So this result put Wednesday's final a huge affair.Guardiola started with Puyol who just came back from injury. He partnered Pique, Alves and Adriano in the defense. The midfield had Iniesta, Xavi and Busquets, Messi, Pedro and Villa made the attacking trio. Mourinho went with a tighter defense with Pep playing a deep lying midfielder role. We believe that he will employ this tactic, but never expected him to do this in the League match. They had Ramos, Albiol, Carvalho and Marcelo in defense. Pepe played the deep lying midfielder role. Khedira and Alonso played the usual double pivot role in midfield. Mari, Benzema and Ronaldo made the attacking trio. Without Ozil, this was a very defensive set up and Mourinho was looking to break Guardiola's winning streak with such a line-up.
FC Barcelona kicked off the proceeding and it was clear from the begining that Real Madrid will try not allow space for our midfield to operate. Pepe was being a huge physical role in the Real madrid mmidfield, hacking Xavi at every possible occasion. In the 9th minute Adriano was given a yellow card for a block on Khedira's run, the card seemed to be pretty harsh. The resulting free kick was hit straight at Valdes by Cristiano Ronaldo. That was a good take as it bounced just infront of him. Pepe's presence in midfield was giving Real Madrid a necessary cover and he was able to cut off most of the early Barcelona moves. In the 19th minute Iniesta played a great lob ball after an infinite amount of possessionbut Messi's attempted saved by Iker Casillas. In the 22nd minute Benzema had a hopeful shot at Valdes but the custodian spilled it for a corner. In the 26th minute David Villa had a great penalty shout after Casillas brought him down, but the referee waived off. It was a clear penalty as Iker made no contact with the ball.

Real Madrid was looking to attack us on the break and in the 31st minute Maria had a great chance but shot wide of goal. In the 34th minute Ronaldo had a great chance when Marceloa found Ronaldo but Adriano dived into foce a save and the rebound was collected by Valdes. We had the majority of possession in the first half hour of the game , but Real Madrid was looking more dangerous on the counter. In the 40th minute Villa had a hopeful shot from outside the box, but it lacked the power or movement to trouble Casilllas. In the 44th minute Lionel messi went in a diagonal run exchanges passes with Iniesta and Villa but Iker did well to block his shot away. In the 45th minute Adriano made a goal line header to deny Ronaldo scoring from a corner. The match ended witha pacy counter by Barca but Villa couldn't find the right ball to Messi to finish off the move. We were having most of the possession but it is fair to say that Real Madrid created two clearcut chances. We had a penalty denied that should have put us ahead but still we were very poor in creating goal scoring chances. The presence of Pepe in midfield not only gave Real Madrid defensive cover but he also was sensational in starting brilliant counter attacks. Busquets had a very poor night giving away ball at every time.
In the 49th minute Adriano gave away a free kick at the edge of box, and Ronaldo's shot free kick struck the outside of the post. In the 51st minute Albiol brought down Villa in the box, Albiol was given the marching orders and we were awarded a penalty. Lionel Messi who took the penalty put Barca ahead. That was Messi's first goal against a team coached by Mourinho. David Villa did really well to win that penalty as he brilliantly turned inside Albiol. In the 57th minute Benzema came off for Ozil and Keita replaced Puyol, who seemed to have strained his thigh. That means Busquets will move to centre back but Puyol's injury could be a bad news for us. In the 62nd minute Xavi shot from the edge of the box hit the cross bar. In the 65th minute Pique had to do really well to keep a great cross from Carvalho out of reach of Ronaldo. Once again we struggled deal with the dealing with the corner. Mourinho took off Xabi Alonso and Maria and brought in Arbeloa and Adebayor. Meanwhile Guardiola took off an off-colour Pedro and brought in Afellay. In the 71st minute Messi send in a great diagonal run skipped past three defenders and slipped the ball to Villa on the right, but Villa shot staright at Iker with no power.

In the 78th minute Iniesta conceded a free kick at the edge of box, but luckily Ronaldo's free kick was high and over the bar. Pep Guardila took off Adriano and brought in Maxwell instead immediately. In the 81st minute referee awarded a penalty to Real Madrid against Alves and Ronaldo scored from the spot-kick. Considering that Alves got the ball and Marcelo fell down after the ball went away it was a stupid penalty to be awarded. that was Ronaldo's first goal against Barcelona. That goal promised to make the ending minutes very nervous for us. In the 87th minute an excellent Iniesta ball picked up Villa in box, but Casillas came out quickly to force the shot high. In the 90th minute Valdes pulled out a neat save to deny khedira after a great break by Ozil on the left. In the 93rd minute Iniesta launched another chipped ball to Villa but Calsillas once again came early to claim it.

In the end as I have said earlier a draw in this match is not at all a bad result. But there are definite worries for the match on Wednesday. The biggest was the way pepe marshalled the midfield. He was given teh duty of covering Barca's midfield, he not only did that but was the most creative of all their midfielder. Everytime he got the ball he made sure he released the ball to the wings. That pinned our fullbacks back in our half. Our midfielders were over powered by Pepe everytime and Busquets was absolutely poor in the midfield. Of Barcelona players, Valdes was the best on the pitch pulling out a handful of saves and Iniesta also was really good. Xavi was below par, so was Alves and even Messi. Credit has to be given to Madrid midfield for keeping Messi and Xavi quiet. Pique was good and Puyol for his part looked good. But Adriano was my pick of all our defenders tonight.
All About FC Barcelona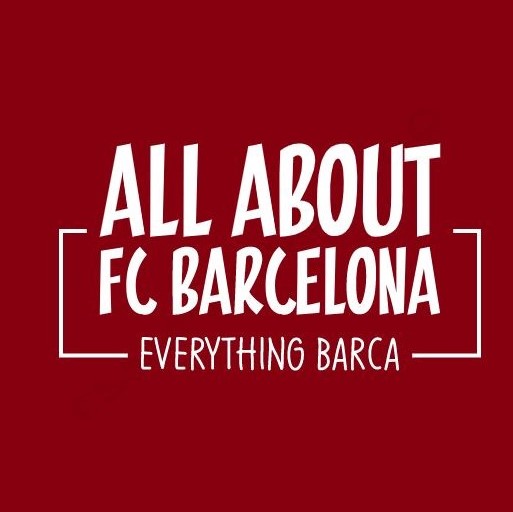 AllAboutFCBarcelona.com is a Blog dedicated to the Most prestigous Club in the world, FC Barcelona by an ardent fan. Here I discuss about the Latest happening surrounding our Club and present my Views about the same.