FC Barcelona looks favourite to play the final in wembley with a 2-0 away victory
Mourinho's biggest wish coming into this match was to see one FC Barcelona player sent off, he got his wish granted. but the problem for him was the one who got sent back was on our bench and to make matters worse Pepe and he himself got sent off to make matters easy for Barca. FC barcelona made the most of the numerical adavantage scoring two late goals through Messi and most probably may have booked a place in the final in Wembley. Mourinho is sure to start crying over the red card, but as per the law oif the game Pepe went at Alves legs with his studs and it is seriously a straight red card. Guardiola went with the usual 4-3-3 formation in this match. With Iniesta ruled out, Guardiola decided to bring in Keita into the midfield which also had Xavi and Mascherano. The defense had Alves, Pique, Mascherano and Puyol. The front trio remained unchanged with Villa, Pedro and Messi upfront. Mourinho lined up his boys in a very much expected way - Arbeloa, Ramos, Albiol and Marcelo in defense. Diarra, Pepe and Alonso formed the midfield and Ozil, Maria and Ronaldo formed the front trio.
In the 3rd minute we had our first shot on target when Xavi tried an audacious volley from 30 yards out, that was too straight to Iker to trouble him. Busquets looked once again sloppy with ball possession in the early exchanges of the night. Once again it was all physical from the start with Real Madrid closing us down very well. In the 11th minute David Villa cut inside from the left and unleashed a stunnng left footer which went agonisingly close of the far post. In the 25th minute Xavi forced Iker into a good save after a great pass by messi found him in the box. In the 38th minute the game suddenly spark into some serious action with both sides of players surrounding the referee after an elbow on Pedro by Arbeloa. Arbeloa was rightly booked for the same. In the 42nd minute David Villa stole the ball from Marceloa on the right and wins a corner, Pique had to be at his best to cut off a sudden Real Madrid counter from that corner. In the injury time Valdes had to make a good save after Ronaldo almost caught him out of position from a long range. The half ended with no more further action and both teams looked happy with the scoreline. We were having a better control on possession but at times there were that display of slight slackiness in passing. There was huge fracas at the half time and Jose Pinto got red carded.
Mourinho brought in Adebayor in place of Ozil to add a bit more height advantage in set pieces and winning more long balls. In the 53rd minute Ramos got himself booked after pulling Messi down, he will be missing the return leg. In the 61st minute Pewpe was shown a straight red card for a horrendous challenge on Dani Alves, that definitely was a red card as he went diving into Alves with his stud up. Mourinho also managed to get himself send off from the technical area protesting the decision. Pepe was due for a red card considering his kicking in all the three clasico. In the 68th minute David Villa skipped inside in the box and struck a fierce shot, Casillas somehow parried it away and the rebound fell to Pedro in an awkard height and he couldn't direct it into the goal. In the 71st minute Pedro was replaced by Afellay. In the 76th minute Lionel Messi put us ahead with a wonderfully taken goal that silenced the Bernebeu crowd. All the credit should go for Afellay who received the ball from Xavi, got past Marcelo using his pace and send in a great cross into centre. That could prove to be a vital away goal in the whole context of the match. Messi hasn't scored a goal in Champions League semi-final stage in last three season, what a time and place to get his first. In the 87th minute Lionel Messi went in for a beautiful run skipping past three defenders and finishing it past Casillas. The finish was just awesome. Guardiola immediately then took off Villa and brought in Sergi Roberto, what a time and what a place to make the debut. The Barca fans decided to rub it really bad on Mourinho chanting Guardiola's name continuously towards the end of the match.
Guardiola got everything right. He learned from the mistakes he made at San Siro last season and in the earlier two clasicos. He went in with a clear plan to make this leg safe but with taking control of the midfield. People can accuse us for influence the referee but we learned our lessons from the last two clasicos. Their players were kicking us all around the pitch in last two match and all the press conference nonsense from Mourinho shielded them till now. But yesterday Guardiola gave him back what he deserved and the players kept the pressure on the field. Pepe's sending off would have sealed Real Madrid's fate even if we never scored tonight. Mourinho's tactics has been Pepe going kicking players kicking our players and without him he has to play an open style which will suit us. Eventhough I am a bit worried about Kaka's return to form. Wit ramos also missing they ahve a huge task in their hand, but we should never forget that the tie is still not over. But with 2-0 away goal advantage we will start as huge favourite next week.

Coming to individual players, the defense did their best controlling the match. The full backs cut down their tendency to go forward and definitely that did well to cut Real Madrid's counter attacking style of play. The one player who impressed me really was Keita, he was absolutely brilliant. In the last two Clasicos Pepe was having a complete authority on all the aerial situation in the midfield, but he changed that. His movement was brilliant and he won most of the aerial battle. David Villa had a very good game, linking really well and posing a serious threat everytime he received the ball. Xavi looked more in control as Keita helped to nurture a bit of physical advantage. Busquets still showed some slackiness in possession and for heavens sake he has to stop going down for the simplest of challenges. Pedro was definite improvement from the recent performance. But kudos to Guardiola to bringing in Afellay for Pedro as he turned the game with his pace. Now with two away goals the next match will be played on our terms, rather than Mourinho's kicking the player style.
All About FC Barcelona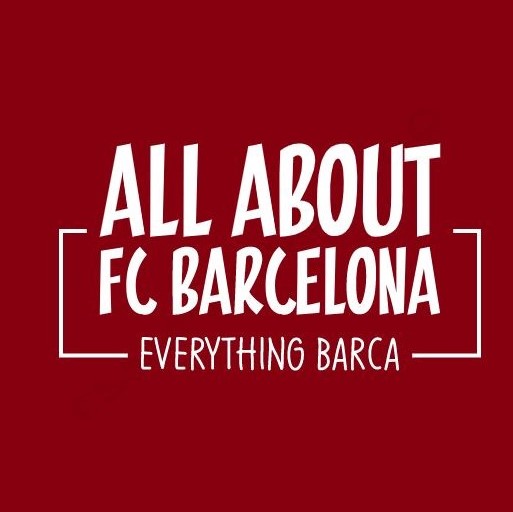 AllAboutFCBarcelona.com is a Blog dedicated to the Most prestigous Club in the world, FC Barcelona by an ardent fan. Here I discuss about the Latest happening surrounding our Club and present my Views about the same.