FC Barcelona thrashes Shaktar Donetsk to take a firm step to Semi-Final
FC Barcelona has taken a firm step to set up an El Clasico clash in this season's Champions League semi-final with the demolition of Shaktar Donetsk at Camp Nou. Iniesta, Alves, Keita, Pique and Xavi scored for Barca in a very thrilling 5-1 victory against the Ukranian Champions. The 5-1 scoreline has to be termed a bit unfair to Shaktar, as they gave Barca a definite scare. With this victory there could be a real possibility of El Clasico overdose in coming weeks. Guardiola definitely would have to think about his defense after the game as they were found wanting at times.With Puyol absent, we once again saw Pique and Busquets joining together in the heart fo defense. Adriano and Alves played the usual full back role. The midfield had Keita, Xavi and Mascherano. The front line had Iniesta, Messi and Villa. Pedro was declared fit but only started from the bench. The other substitutes were the ever present Milito, Bojan along with Thiago, Maxwell, Afellay and Mino. Shaktar had six Brazilian in their line-up, Shaktar would be a handful for Barca on the counter.
FC Barcelona had a dream start when Andres Iniesta put Barca ahead in the second minute. There was a ting of fortune in the build-up - Messi's ball to Villa wouldn't have reached him, but took a deflection of defender and put Iniesta through on goal and he made no mistake. Iniesta who became a papa last week dedicated it to its new born. In the 7th minute Valdes almost was caught out exactly like Van persie did in Emirates, but this time he was in a better position to make the save. In the 10th minute we had yet another scare when Alves gave away teh ball cheaply and Luiz Adriano had a great chance to finish but his second touch was poor allowing our boys to cover. In the 12th minute Adriano ahd another chance but the finish was awful and we were saved again. The centre defense pairing has been absolutely poor. The very next minute Alves send in a great back pass which put Luiz Adriano through and if it wasn't for an on rushing Valdes we would have again conceded. The performance of this defense has been poor and it scares me thinking of taking this defense to Bernebeu in a weeks time. Shaktar was creating all kind of trouble and were unlucky not to have scored atleast two goals.
In the 17th minute Messi won a free kick after he was brought down outside the box, the freekick went agonising close. In the 19th minute Messi stole the ball from the defender but his attempted chip was too close to the keeper. In the 26th minute Messi dances through a tight defense and lays the ball to Alves, Alves chipped cross was a bit high for everyone. The very next minute Villa saw his shot from outside the box going wide. In the 28th minute Busquets produced a brilliant intervention to deny Shaktar a goal scoring chance. In the 30th minute another long ball exposed Pique but Adriano was quick to spot the danger and cut the chance off. In the 34th minute Dani Alves who had a nonsense night put Barca 2-0 ahead after a brilliant play. Once again a great diagonal pass found a brilliant diagonal run by Alves, his first touch was brilliant that took the keeper out of equation and after that it was a simple tap in. Going into the interval it was clear that there would be more goals in the match, the only fact that's needed to be found out was - at which end.
In the 48th minute we had another scare when another aerial ball this time from the left flank found Luiz Adriano, luckily again the first touch deserted him. The next minute Lionel Messi had a shot from outside the box but was too staright to the keeper. In the 53rd minute Pique put us 3-0 aheda from a well worked corner, Pique finish was helped on its way by a big defelction from Rakytskyy. In the 59th minute Rakytskyy scored a precious away goal from a free kick to make the tie much more interesting. Again the defending was pathetic and to make matters worse Iniesta picked up a yellow card and will miss the return leg.. We returned the favour immediately with a move started by Messi and finished by Keita to restore the three goal cushion. In the 63rd minute Lionel Messi forced a finger tip save from keeper Pyatov. In the 70th minute Guardiola brought in pedro in place of Villa. In the 81st minute Iniesta blasted his shot over the bar after another brilliant build up play.In the 82nd minute Luiz Adriano saw his shot hit the post. The very next minute Messi had a goal ruled offside. In the 86th minute Xavi put us 5-1 ahead after Alves played a ball to an unmarked xavi.
Time for a final analysis. I will concentrate on the positive first. The biggest positives were the goal - each one of them was a treat to watch and beautifully worked out. The performance of Messi and Iniesta was absolutely brilliant. Messi may not have scored tonight but was involved in every move. I won't say that I am happy with Messi in this form, I still like the free scoring Messi but we will take this form for the time being. Ok, now to the negative, there is only one word on my mind - defense. Our defense were always a bit weak against aerail ball, but in recent times we believed that we have found a solution to it. But tonight's match will make you think different. The centre half pairing of Busquets and Pique looked like school kids defending long aerial ball. They sincerely have to thank Luiz Adraino for his kindness infront of goal. Pique looked pathetic of the two, every time an aerial ball is played he looked like in no powsition to judge the trajectory. Then we had Alves - the goal was great, the assist was good but apart from that everything was below average. Adriano had his shortcoming but did well to cover for his colleagues many times. At 5-1 this tie is efefctively over, but Ukraine could be a difficult place to visit and we should stay focus next week.
All About FC Barcelona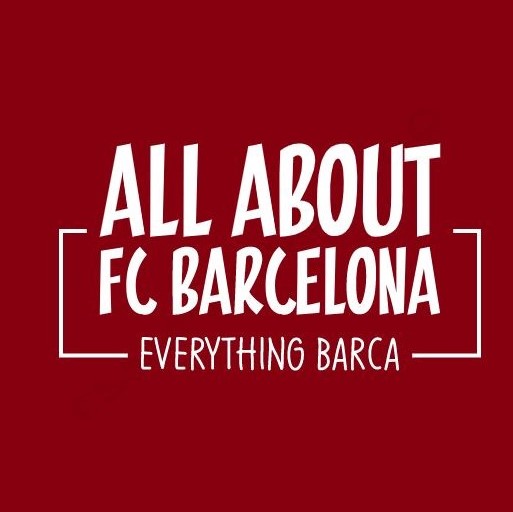 AllAboutFCBarcelona.com is a Blog dedicated to the Most prestigous Club in the world, FC Barcelona by an ardent fan. Here I discuss about the Latest happening surrounding our Club and present my Views about the same.