FC Barcelona will be looking to officially win their first silverware of this season, when they take on Real Madrid in the final of Copa del Rey tomorrow night. Ok, technically since we have already won the Spanish super cup, this is going to be the second silverware and applying common sense this would be actually our third, considering that we have almost sealed the La Liga trophy with the draw at Bernebeu. Since Mathematically Real Madrid have the chance to win the league and the fact that Super cup is kind of a silverware which always is a timid affair, the Copa Del Rey as I said officially would be the first Silverware could win this season. After the 1-1 draw at Bernebeu, both cammps were in overdrive, claiming victory belongs to them. Real Madrid did took pride of the fact that they almost won against us after going down to ten players and a goald down. The criticism of Stefano did dampen that spirit a bit but still they seemed up beat. Meanwhile the Catalan press celebrated the fact that we have pushed Real madrid out of the League with that draw. There were a lot of criticism about Mourinho's strategy but in the end eventhough we were done in by a dubious penalty call, we the general optimism was that such a tough fight prepares the team well for the tough task ahead. Mestalla, where the final is due to take place tomorrow has been a very good ground for us as far as King's cup is considered. Two seasons ago we won their first Silverware of that season by defeating Bilbao 4-1. The last time Real Madrid met Barca at Mestalla in Copa del Rey final, they ended as the losing team which happened in 1990.
Real Madrid would be taking comfort from the fact that the last time Barcelona defeated them in league by a 5-0 goal margin, they actually went on to beat Barca 4-0 in Copa Del Rey in 1974. That day we were missing many of our key players like Cryuff, but tomorro almost everyone is available. Guardiola has announced a squad containing everyone available for tomorrow night's match. Valdés, Pinto, Alves, Mascherano, Piqué, Puyol, Xavi, Villa, Iniesta, Messi, Jeffren, Keita, Sergio, Pedro, Milito, Maxwell, Afellay, Adriano, Fontàs and Thiago is the full list. Abidal and Bojan who both are injured also is making the travel to be with the team. We had some injury worries folowing the match at Bernebeu, but the good news is that everyone is declared fit. So we should have the best available defense in the form of Alves, Pique, Puyol and Adriano. There were huge discussion going around the internet about whom should Guardiola pick as the keeper. In my opinion we should have gone with Valdes, but Guardiola has announced that he will play Pinto in Goal tomorrow. Pinto's performance at times is going to be shaky and his distribution is quite a mess. So the midfield and the defense have to make sure that they don't expose him to unwanted risk. The rest of the line-up should see Busquets, xavi and Iniesta in midfield. Villa, Pedro and Messi should once again form the front trio.

Mourinho who went in for a very defensive setup on Saturday is expected to field somewhat a similar eleven at Valencia. There are rumours of Ozil starting but Mourinho will not take any risk and most probably will be looking to bring him in second half. Pepe was a monster player on Saturday night but Mourinho is facing a selection dileama witn Arbeloa suspended. Most probably we will see Ramos moving into centre of defense and Arbeloa on the right. Pepe is expected to feature in the midfield. The good news for Barca is that - the Mestalla picth grass has been properly mowed and most probably will see proper watering also. That should help our game style a lot. The referee for tomorrow night's match is Alberto Undiano Mallenco, who according to some has a reputation for being Pro-Real. From a Barca perspective he hasn't been disatser for us. We have never lost a El Calsico which he officiated and if my my memory serves me right - he officiated the 6-2 victory at Bernebeu. But trust me when he officiates cards flow and that could harm Pepe more than us.

Mourinho would have taken the surprise element out of the box by using Pepe in the midfield in the League . In my preview to these series, I wrote that I expected him to use him like that mostly in Cup final or even late in Champions League. Barcelona will be well prepared to neutralise Pepe's influence. But it is essential for Iniesta and Xavi to enforce their game tomorrow night. Busquets has to definitely shed him wayward passing shown at the Bernebeu. Our track record in finals in recent years have been excellent. Surprisingly Iniesta and Valdes(if selected) would be making his debut in the King's cup final tomorrow. David Villa who has been a past winner with his earlier clubs need to fire tomorrow night. He was good with his link up play but he looks pretty much out of confident infront of the goal. The was he hit a one on one chance straight to Casillas demonstrated that. In a neutral place FC Barcelona could be quite hot for Real madrid to handle. I will go for a 3-1 victory tomorrow night.
All About FC Barcelona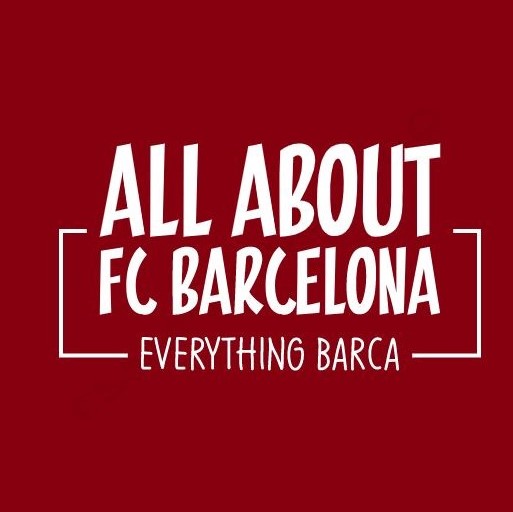 AllAboutFCBarcelona.com is a Blog dedicated to the Most prestigous Club in the world, FC Barcelona by an ardent fan. Here I discuss about the Latest happening surrounding our Club and present my Views about the same.