It took me almost a day to come to terms with the defat and start looking at what all went wrong in the match. Victories and defeats are a part and parcel of this gane. This unique team has made us all hook onto victories that we at times find it difficult to come to terms with defeat. The bottomline is that yesterday the best team won. Yup, Real Madrid was the better team when you take the overall game into perspective and they deserved the triumph. All the players have expressed an eagerness to get over this result as soon as possible and start afresh in the pursuit of La Liga and Champions League title. We were rocked yet again by another injury news. This time it is Adriano, who in recent outings were our best defender and now would be out for atleast 3-4 weeks. Now that's driving me crazy to see Adriano going out when Puyol is coming back to the team.
There was no doubt that we missed Abidal and Puyol badly in yesterday's match. Those two are our most fastest defenders and boy oh boy, Real Madrid killed us with their speed at times, especially in the first half. But it is ridiculous to consider that we lost because of their absence. We lost precisely dut to the lack of effort or timid effort in the first half. It was a disgraceful performance coming from this team. I have never seen such a pathetic performance as in the first half. There were no startegic change from Mourinho or any revolutionary approach by him. He went in straight with the same setup he used in Saturday's League Clasico. We never prepared to counter those strategy and came out completely exposed. The second half saw an absolute brilliant display but if you see carefully we started becoming sloppy towards the end and the same pattern when repeated in the extra-time proved costly.

Real Madrid came into the Clasicos being the under-dog and has now turned the plate on us taking the initiative away from us. The momentum has shifted big time towards them and we have to make a huge struggle to wrestle it back. We played a horrible ninety minutes of football to give them that initiative. That started with the start of second half in Bernebe and continued till the end of the first half in Mestalla. The goal may have come late but our timid performance in the first half gave Real madrid the confidence to impose themselves at crucial times. Had we performed similar to the second half in the begining of the match we could have pushed them on the back foot. In the second half we started to play the ball more wide which stretched their three man midfield to the maximum. Combined with the fact that Real Madrid sat a little deaper helped us to find a lot of space and it took Casillas in superb form to deny us a goal. That performance in the second half could be a very good news for us. If we can start to impose the same style in Bernebeu we could do well.

That leaves the big question, how should we line up at the Bernebeu? The ultra defensive Real Madrid midfield has hurt us in two successive occasion and it won't be a bad idea to have the numerical superiority when playing next. A 4-2-3 1 formation could work well. There are two reason why it should work, it pits the Real Madrid three men midfield against atleast a four man Barca defense. Also it pits Messi in the middle something I would love to use considering that Carvalho will be absent. It also means that Iniesta will play in a more adavanced role and Xavi in a deep role, something both of them love. It also helps us to open a bit more on the flank if Messi could drag one or two defenders constantly in the middle.

The fact that we lost the Copa del Rey final put an enormous emphasis to win this match at Bernebeu. But Guardiola should not fail to see the big picture in Bernebeu. We still hold the advantage of playing the second leg at hom and a repeat of a 1-1 draw or a 0-0 draw makes it advantage Barca in the second leg. That is the mighty important picture for us. Guardiola cannot afford to get carried away like in San Siro last season not he can afford to start unprepared as in yesterday's first half. At the start of this season he was looking into the La Masia as cover for a small squad but along the way he seriously forgot to get those boys in. He should have brought in the likes of Thiago, fontas, Montoyo, Dos Santo more often especially in matches against lesser matched sides. I personally believe he lost a great chance to bring Fontas into side after his impressive performance in the early rounds of Copa Del Rey. These are all lessons for Guardiola to work on and implement in the very next season.
All About FC Barcelona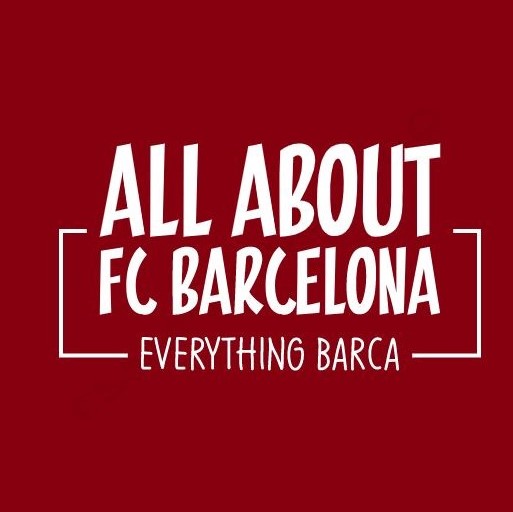 AllAboutFCBarcelona.com is a Blog dedicated to the Most prestigous Club in the world, FC Barcelona by an ardent fan. Here I discuss about the Latest happening surrounding our Club and present my Views about the same.