FC barcelona vs Real Madrid Clash promises to be a Classic
Update: Puyol has been declared fit and is included in squad.
So it's officially starts tomorrow - The Grand Series of El Clasico. FC Barcelona will be going to Bernebeu to kill any ray of hope that lingers in the Real Madrid fans and players' mind of lifting the La Liga trophy. The funny part is that they may not have to force a victory to do that. Guardiola's boys enters this game in a bouyant mood, aided by the fact that they have registered five consecutive victories against their arch rivals. Not only they have done that, they have scored 16 goals in that process and the last match ended in a massive 5-0 victory at the Camp Nou. So, why shouldn't they be bouyant. But resting on the laurels of the last 5-0 victory could backfire on them. Real Madrid may be eight points behind us but they have looked more like a team than they appeared in the previous encounter. Add to that Real Madrid is playing at the Bernebeu, a fortress for most of the part of their season(barring Sporting defeat). Most of the top team across Europe and Spain have tried to defeat them this season at their home but only Sporting succeeded. So its better to treat it like our own Hercules defeat.
Guardiola have got definite defensive selection worries
Guardiola do have some defensive worries ahead of this match with Puyol Abidal missing with injury and Macherano suspended. He is left with no choice but to pick Milito, a player in whom he has the least amount of trust. Milito's lack of pace and the combined lack of pace of the Pique-Milito partnership could be something of a big worry for Guardiola. That's why I believe that it won't be a bad idea to use a 4-2-3-1 system instead of the usual 4-3-3 system. A deep midfield of Busquets and Xavi could protect Milito and Pique from any excessive pressure. Considering that even in the normal 4-3-3 syatem, Xavi prefers to drop deep, this tactic wouldn't do us any harm in our attacking and possession football. Guardiola did use this system extensively last season but has not fallen back to this much in this season. In most probability we should see a defense consisting of Alves, Milito, Pique and Adriano. The midfield should see Busquerts and Xavi playing the deeper role with Iniesta, Messi and Pedro up ahead. Villa could play the centre forward role and should benefit from Messi playing behind him.
FC Barcelona's midfield perfoemance will decide the match
FC Barcelona's defense may be below strength at this moment, but everyone who knows our style knows clearly that the real battle is going to played in the midfield. How Real Madrid will counter Xavi and Iniesta's influence in this match will decide the fate of this match. There are already rumours of Mourinho putting Pepe in a deep lying midfielder role to counter these two little genius. But I don't see that happening in this match. Real Madrid fans, management and players may not agree that the league is right now beyond them, but trust me Mourinho will have already known this. That doesn't mean he will field a under strength team. He would have liked to do that, but baby this the "The Clasico". You can't afford to do that. The press and fans will never forgive you for that. Another factor will be that with Copa Del Rey final coming just three days after a negative result could put enormous pressure on the losing team. A neutral or a positive result would definitelye ase the pressure building into that big final.

Predicting a scoreline for such a tricky encounter. I just saw the El Clasico preview in Goal.com and the fans over there are predicting a heavy Realmadrid win. More than 13,000 fans have predicted a 9-0 victory for Real madrid. Come on, get a grip. Nobody is ruling out the chance of Real Madrid winning but 9-0 is really a joke. Real Madrid fans has not yet got over that 5-0 defeat, ain't they? This match will be decided on the startegy employed by both teams. Real madrid most probably would have a much more defensive mind set in the begining. They would be looking to catch us on the counter. It would be absolutely sure that Mourinho will be looking to keep the defense consolidated in the midfield and the centre of defense. They won't be doing what they did last time around - chase our players and close them down. They may have already learned that that just tires you and almost opens your formation. How successful will be that tactic is to be seen, as we don't have to force a result in this match, whereas Real Madrid does. If we starts controlling the possession from the begining, then eventually Real madrid will chase and open the game. And that should play very much into our hand. I am expecting our boys to drew the first blood witha 2-0 victory at the Bernebeu.
All About FC Barcelona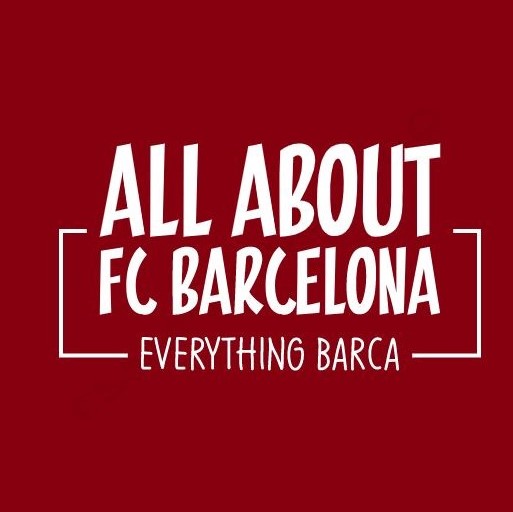 AllAboutFCBarcelona.com is a Blog dedicated to the Most prestigous Club in the world, FC Barcelona by an ardent fan. Here I discuss about the Latest happening surrounding our Club and present my Views about the same.