What a difference ten days make? When this El Clasico series began we were firmly the hot favourite and buzzing with confidence. But two matches into the series we suddenly are the slight underdog and not only some serious doubts have started to creep in. Guardiola could be seriously thinking about what he has done to irk the footballing Gods. The ever increasing list of injuries is quite worrying for anyone at this moment we have four players out injured - Abidal, Adriano, Maxwell and Bojan. All our normal left back options are in that list. To make matters worse, there are serious doubts about fitness of Andres Iniesta. Going by the latest news Iniesta may actually make the starting eleven as he has recovered from that injury concern. Guardiola has announced a list of 20 players who has already made their way to Real Madrid. the squad list is Valdes, Pinto, Pique, Milito, Puyol, Alves, Iniesta, Xavi, Mascherano, Busquets, Afellay, Pedro, Villa , Messi, Jeffren, Keita, Fontas and Barca B start Thiago, Montoya and Sergi Roberto. The good news is Milito and Puyol making the list, especially our Captain Carles Puyol being fit.
It is not yet clear how Guardiola will line-up at the Bernebeu, but one thing is for certain how Mourinho will line-up. He will go with the 4-3-3 formation with Pepe, Alonso and Diarra in the midfield. The back four should see Arbeloa, Albiol, Ramos and Marcelo and most probably he will go with an unchanged front three from his Copa del Rey triumph. Mourinho whenever faced Barca has always gone for a set-up which contains Barca's passing football and Guardiola definitely have to get his thinking hat on. Pepe and Diarra would be given the task of kicking our midfield players all around the pitch. Guardiola could be tempted once again to go by the 4-3-3 formation, looking back how it worked in the second half of Copa del Rey. But the big question will still remain whether that same startegy will work in Bernebeu. One thing is for certain that if we want to take anything out of this match, we have to dominate and dictate the first half. We don't have to win this match but scoring atleast a goal is very important. Mourinho in the press conference said that he would be happy with a 1-1 draw, but I certainly doubt that. A goal scoring draw will heavily favour us with the second leg being played at Camp Nou, eventhough a Portuguese has been given the charge of officiating this match. Meanwhile the German Referee Wolfgang Stark will be officiating tomorrow's match. He was the one who officiated the 4-1 defeat of Arsenal last season and the first leg of semi-final against Chelsea tow seasons ago.

The key for this match will be our midfield's performance against the Real Madrid ultra defensive, physical midfield. If we have to control this match our midfield have to dominate theirs regardless of whether the referee allows Real Madrid players kicking us around. Considering our away form in Europe I would say it would be a heavy task to achieve witha traditional 4-3-3 formation. iw ould definitely prefer a 4-2-3-1 formation which Guardiola employed very extensively last season. It firmly believe that such a formation would be the best to contain this Real madrid midfield. I will explain why in a moment. Maxwell's injury came as a blessing for Guardiola as he don't have to make a choice of playing him. He was really out of sort against Osasuna and we could not afford a similar scenario against the likes of Ronaldo and Maria. That means our Captain Marvellous Puyol should fill in the left back role, with Mascherano and Pique forming the centre of defense and Alves as the right back. The presence of Puyol and Mascherano should give us more pace in the back four and our Captain's presence should be a key factor in raising the confidence level. Ahead of the back four we should have the double pivot of Busquets and Xavi, with xavi playing slightly ahead of Busquets. Busquets has been pathetic with his passing in recent matches and have to raise his game back to his best. Ahead of these two weshould have Iniesta and Pedro on either flanks and ahead of that Messi should play slightly behind Villa, who will play as a centre-forward. A formation like this will give us the numerical advantage of having almost four midfielders available against Real Madrid's three. Moreover Messi playing in the drop down centre position should keep Pepe pinned back and also the centre back pairing of Albiol and Ramos worried.

Real Madrid folowing their Copa del Rey triumph starts as a favourite for this leg. Moreover they have got Mourinho as coach, someone who orchestrated Barca's exit in a similar situation last season. hence it becomes very important not to repeat the mistake of last season. It is necessary for us to keep the tie safe till we play next week. By our nature we will be playing to win every game, but as I said earlier a goal scoring draw is the next good result to a win for us. The outcome of this match will heavily depend on the work-rate of our players. I would personally shoot Busquets if he goes down on the simplest of physical contacts. Considering our record in away leg of European ties I would go for a 1-1 draw as my prediction.
All About FC Barcelona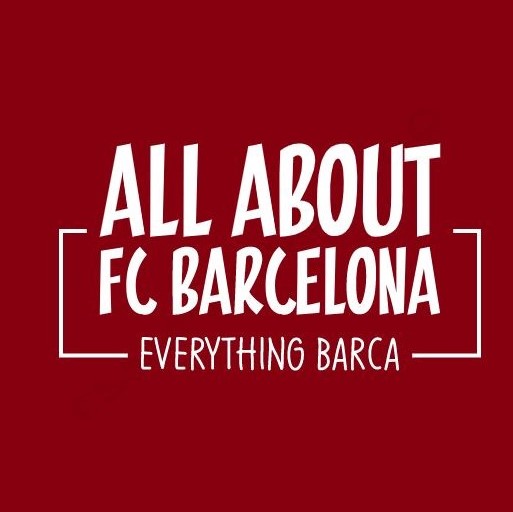 AllAboutFCBarcelona.com is a Blog dedicated to the Most prestigous Club in the world, FC Barcelona by an ardent fan. Here I discuss about the Latest happening surrounding our Club and present my Views about the same.