The War Between Barca and Real Madrid will begin this Saturday
So, it's officially on - The El Clasico Grand series. In a La Liga season, the two classic encounter between Real Madrid and Fc Barcelona is always the most anticipated and the most followed event. In most of the season, it also tends to be the most decisive considering the domination of the Spain's top two in top flight football. But in recent memory or the time since I have followed La Liga, I have never heard of five Clasico matches in a season - one has been done with and the rest four are just days away from us. In the start of any season every Barca or Real Madrid fans biggest dream is not only to win every silverware available but also to beat their greatest rival on the way to it. Usually such wishes remain simply dreams, but this season they have wings attached to it. It is difficult to predict who will emerge from this Grand series victorious and the extend of that victory. Already war calls are ringing from both band aided mercilessly by numerous accusations hurled at each other, through media channels loyal to each other. What I am attempting to do here is to break up each of these clashes and highlight the most important.
It's no secret that every Barca fans would love to see Barca emerging winner in all four of these encounters, same is the case with the rival fans. But considering that we have to clash with each other in 18 days of time makes that task very hard, also we have two normal league games sandwiched in between the Champions league semi-final tie. So like Cryuff said early this weekend, we only have to win two games out of the four but it has to be the right games. It's officially three seperate wars that is going to be fought starting from this Saturday at the Bernebeu. We could only imagine the pressure that is one both set of players and by the time the Copa Del Rey finals happens it could become pretty unbearable. The season's first Clasico produce a memorable 5-0 victory for us Barca fans, but it would be foolhardy to think that life will be that easy. Real Madrid would have learned their lessons from that mauling and we can be sure that such a one sided match is not going to happen in this two weeks. Guardiola have won all his five Clasicos till date but its has to be seen how well he does after the ninth clasico. Lionel Messi, Barca's goal scoring machine has not yet scored against a team coached by Mourinho. I would be shocked if he continues with that threat once this series is over. Lionel Messi is not alone in that group, his fierce rival Ronaldo has yet to make his presence felt against the Catalan club. That's how things stack up at this moment, also that gives a small idea of what is at stake here.
The Return La Liga Clasico
The biggest worry for both teams would be to decide how to approach this first clash. The 5-0 victroy is a thing of the past and Barca should be careful not to be carried away by that result. From Barca's point of view, this is one match where least is at stake. We don't have to score a goal, force a result, rush or do anything in this match. The eight point lead and the five goal head on record put us pretty well equipped to deal with this tie. We ahve our defensive worries with Mascherano suspended and Abidal and Puyol injured. Most probably Milito will start at Bernebeu. A lot will depend on how Guardiola line-up on Saturday. I would go for a 4-2-3-1 formation, something he used well last season. That will give enough cover for Milito and Pique , with Xavi and Busquets just ahead of them. It also will give more control to our midfield with Iniesta, Xavi, Busquets, Pedro and Messi stacke up in midfield against Alonso, Khadeira/Diarra, Ozil, Maria and Ronaldo. We can start this game like holding a 2-0 lead and then play our usual possession football with no pressure to force anything. Incontrast Madrid may have to force a result. They may prefer to sit back and absorb any early pressure and would look to catch us on the counter. But if we stay focussed to the task, they eventually have to open up.
Copa Del Rey - The Clasico Final
If I have to pick the most important match among these four encounter, it has to be this. It's not because its the final, but because the winner of this one hold a definite advantage going into the Champions league semi-final clash. Many Barca fans would any day prefer the Champions league and League title in place of a Copa Del Rey final. But this one is one Trophy we must win. A Barca victory in Copa Del Rey would put enormous pressure on Mourinho as they will have to play through their skins to get something out of a very tough season. Guardiola would have some selection worries ahead of this final. First one is to decide the keeper for the final. Earlier he suggested that Pinto would remain the keeper, but considering the strength of Real Madrid side Valdes would be a better choice. Pinto did well in all other Copa del Rey match but he could be very well a weakness against the likes of Ronaldo and Maria. Mascherano meanwhile would be back for this and considering the way he played in defense in Ukraine, he should partner Pique in the final. What it does is make Busquets available in the midfield which would see we retain more possession and will help our passing game a lot. The rest of the team should remain our usual strong eleven.
The Champions League Classic Duel
There are some scores to be settled here. last time when Real Madrid and Barcelona faced in Champions League was in 2001-02 season. That tiem Real Madrid went through the semi-final. So that's one score to settle. But the biggest will be that image of Mourniho running around Camp Nou in the second leg is still fresh in evryones memory. the 5-0 mauling in November is no revenge for that. the seetest will be to knock Real Madrid out of Champions League. Barcelona definitely hold the advantage of playing the second leg at home, a place where a team coached by Mourinho has never won. So Guardiola's biggets task will be to keep the tie safe till that second leg at Camp Nou. Even if it is a 0-0 draw at Bernebeu, we will be at advantage going into the second leg. The important factor will be to return from bernebeu undefeated, a away goal would be precious. Mourinho last year with Inter Milan managed to knock out Barcelona eventhough we played the second leg at home. That was due to a variety of factor, most importantly Complacency, fatigue due to two days of travel and also a bit of bad luck. Mourinho will not be that lucky with such factors this time around. Guardiola would be more than relieved to register his first away victory in Champions League knockout stage. That would have been a huge pressure for us but now with winning at a place like Ukraine, we would be looking to keep that trend running. If gooing by recent news coming out Barcelona backing media, we most probably would have our Captain marvel, Puyol back for this tie. Caravalho will be missing from the first tie. Albiol is a good deputy for him, but Real Madrid would be missing their best centre-back pairing at home. And that have to be fully utilised off.

Already the mind games have started from both Camps. Mourinho has gone into over-drive saying that Real Madrid should prepare to defend with ten men - a direct accustaion on our team. In the coming days we can expect more of the same. We have the League unofficially in our pocket, only we can lose it even if we go down at Bernebeu. Madrid have tough away games where they will surely drop points. The other two competition - Champions League and Cop Del Rey are very much widely open and will be decided by small factors of the game. By May 3rd we will be able to find out who will emerge as the eventual winner. But as of now the treble is very much on the card.
All About FC Barcelona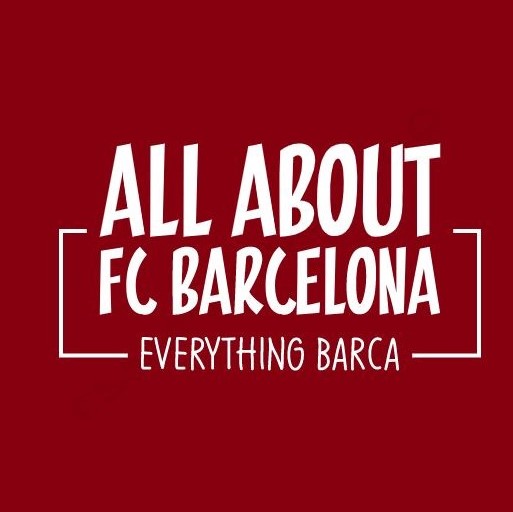 AllAboutFCBarcelona.com is a Blog dedicated to the Most prestigous Club in the world, FC Barcelona by an ardent fan. Here I discuss about the Latest happening surrounding our Club and present my Views about the same.