An injury time goal from has postponed FC Barcelona's League title victory for atleast one week. FC Barcelona needs now only one point from their last three matches to conquer the La Liga. They may not even need that if Real Madrid fails to win their next game. Guardiola has to be dissappointed after being held 3-3 at home against Villareal, especially considering that we led 3-1 before relinquishing our lead. But that dissappointment will be nothing when compared to the injury sustained by Andres Iniesta. The initial reports confirms that Iniesta has tore his muscle and most likely will be missing Champions League final. He will undergo detailed tests today and more information will be available after that. If we have to go by the number of players getting injured in weeks, Guardiola might have to field majority of players from B team in the UEFA Champions League final. Guardiola wanted to grab the league title against Villareal. He send in a strong line-up with Alves, Abidal, Puyol and Pique in defense. Keita, Toure and Xavi in midfield. Iniesta, Messi and Eto upfront.

FC Barcelona started the game really well. Eto and Xavi had decent chances early, but both shot wide. In the 12th minute Abidal passed the ball to Keita who carried the ball forward before shooting from just outside the area; the ball took a deflection off Gonzalo and looped nicely over Villarreal keeper Diego Lopez into the net. In the 22nd minute Toure lost the ball to Ibagaza who played the ball to Rossi. Rossi then sent in a great cross to Llorente who made no mistake with the header. Then in the 25th minute Valdes produced a brilliantb save to deny Rossi after Alves gave away the ball cheaply. Then in the 36th minute Barca restored their lead after good work from Iniesta who passed the ball to Eto who made no mistake with his finish. Then just befor the half time we went 3-1 ahead courtesy of a brilliant free kick from Alves. FC Barcelona controlled the game throughout the second half, but lacked the punch to finish off the game. Barca ghad some decent chances in the second half. Xavi even had the ball in the net but was flagged incorrectly for offside. Then in the 77th minute Abidal conceded a penalty and was awarded a straight red-card after he blocked Rossi. Mati Fernandez made no mistake with the penalty. Guardiola brought in Sylvinho and Busquets for Xavi and Eto. Then in the 92nd minute Llorente broke heart of 95,776 fans with a great strike.

Surely it was a dissappointment that we couldn't win the game at home. But no one will be worried abouth that. But the most important thing to worry is Iniesta's injury. Iniesta has been our best player for some months and losing him for the Champions League final will put serious doubt about our chances. Iniesta, Henry, Abidal and Marquez now will not be available for the mid-week Copa Del Rey final. What is worrying that these injuries came at a time when our best player, Lionel Messi is struggling for form. The defense tonight was a joke and Guardiola has to think how he want to align the defense for Champions league final.
All About FC Barcelona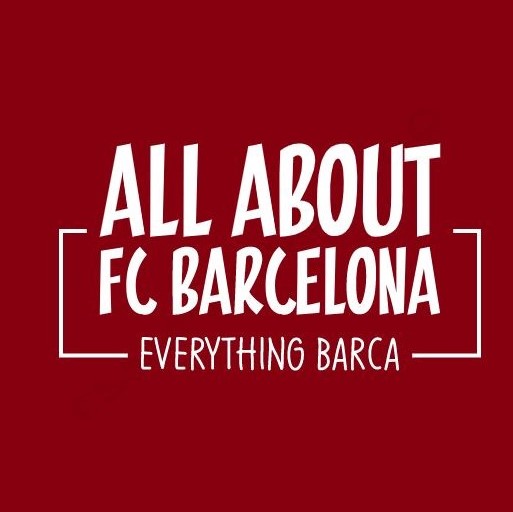 AllAboutFCBarcelona.com is a Blog dedicated to the Most prestigous Club in the world, FC Barcelona by an ardent fan. Here I discuss about the Latest happening surrounding our Club and present my Views about the same.