Andres Iniesta's 93rd minute stunner send FC Barcelona from the verge of packing their bags to their dream Champions League Final at Rome. Chelsea went ahead in the 9th minute courtesy of a stunning volley from the most unlikeliest of source - Michael Essien. They held on to the lead for a precious 93 minutes but Iniesta had the last laugh slotting the ball past Cech from outside the box, incidently that was FC Barcelona's only shot on target. Chelsea fans and players were heart broken with the sudden turn of events and had to concede that luck was not in their favour yesterday. Chelsea had four penalty shouts out of which two appeared to me as clear penalty. In the end the Norwegian referee's decision not to award those penalties proved crucial. FC Barcelona attack was virtually non-existent through out the match, but that was mostly due to some strange tactics by Guardiola. In the build up to this match, I have empahsised on the importance of keeping our midfield same as in the first leg. BUt Guardiola screwed it completely and almost paid for it. GUardiola needed to re-shuffle his centre backs as both Puyol and Marquez were both unavailable. But no one expected him to destroy his midfield to construct the defense. To make matters worse, Henry was ruled out and Iniesta moved upfront. GUardiola put Pique and Toure in the centre of defense and Alves and Abidal played the full backs role. Keita, Busquets and Xavi made the midfield. Iniesta, Eto and Messi made up the front three.

Even though Chelsea had Anelka, Malouda and Drogba in the line-up, their fromation was similiar to the first leg. Toure had a torrid time dealing with Drogba, toi make matters worse he played like as if he was still in midfield - holding for the ball for too much time and inviting
pressure. The match started slowly for Braca. In the 2nd minute Lampard played a great ball to Drogba who broke off the central defensive player but his touch took the ball away from him. Then in the 10th minute FC Barcelona went down to a thunder strike by Essien. The move started with Drogba winning a long kick from Cech to Malouda, Malouda gave the ball away to Lampard; Lampard tried to curl the ball into goal but was well covered by Toure, but the deflection of Toure fell well to Essien who took a wonderful volley, something similiar to Zidane's volley against Leverkusen. At that point last season's semi-final memories flashed in my mind. With an ultra slow midfield of Keita and Busquest we were never going to get a goal. In the 17th minute Lampard had a glorious chance to increase the lead but he volleyed high. Mean while Barcelona were reduced to shoot at goal from distance with no success. Then in the 23rd minute lampard played a great ball to Drogba but Valdes was upto the task coming out and blocking. Then in the 24th minute the first of the penalty shouts happened. Alves fouled Malouda outside the box on right but Malouda got inside the box and was blocked by Alves again. The referee gave a free kick just outside the box. That looked to be fair for me at that point and most importantly there wasn't too much protest from Chelsea players also. In the 27th minute the second of the contegious decision happend. Lampard played Drogba through, Drogba went inside the box holding off Abidal but was brought down to ground. Abidal definitely pulled his shirt and for me that was a clear cut penalty. Then in the 30th minute Alves was booked for a foul on Malouda, now he will miss the finals.

Everyone was hoping that Guardiola bring outs some atatcking channges in the second half. But Guardiola continued with the same side. Then in the 52nd minute Drogba had a great chance to kill the match, he was played one on one with Valdes, Valdes for once commited to the dive but was lucky to see Drogba's effort deflecting of his legs. In the 56th minute Drogba had another unsuccessful penalty shout on challenge from Toure but the replays shoed that it was the right decision. Then in the 66th minute Abidal was red carded for a bringing down Anelka outside the
box. But the replays showed that he was unlucky as he was tripped by Anelka's legs. In the 71st minute Valdes did well to avert danger when a Lampard shot took a deflection and headed for goal catching Valdes completely wrong footed. In the 72nd minute Belleti was brought in for Drogba. Then in the 82nd minute Chelsea was unlucky not to be awarded a penalty when it appeared that Pique has handled the ball in the box. Anelka's pass hit Pique's chest and then hand, a penalty would have been unfair as it was clear that Pique did that unintentionally. But it was indeed a penalty. In the 85th minute Guardiola took off Busquets and brought in Bojan and everyone was wondering why so late? Then in the 93rd minute out of no where Barcelona scored with their first shot on target. Alves sent in a great cross into the box but the ball went wide and took some effort for Eto to control it, but the ball spun away and Essien made a poor clearance with the ball falling to Messi, who squared the ball to Iniesta who sent in a great shot into the goal and into the Catalan club's histroy books. After the restart Chelsea won a corner and had a penalty shout after Ballack's volley hit Eto on the upper arm. But that was more of a hopeful appeal as everyone knew thatw asn't a penalty.

It was indeed cruel for Chelsea players and fans. They were clearly the better team in the second leg and managed the two legs better than Barca. But for all the penalty appeals and dissappointment they were clearly done by their lack of finishing in the two legs. FC Barcelona fans would say that justice was done after they had thair penalty shouts overlooked in the first half. But for me that's not fair, two wrongs never makesm right. FC Barcelona once again struggled against an English side and will have to play really well against Manchester United. They will be missing Alves and Abidal for that match. Guardiola got everything wrong in this match. The formation was pathetic. He forgot the fact that this Barca team is driven from the midfield. I cannot understand his fixation with Busquets, he is a good future prospect but lately had been very poor. Messi once agains was kept quiet, courtesy of great defending and an unresponsive midfield. But one thing I still don't understand is Guardiola's decison not to use substitutes early. We needed to take off Busquets and bring in Bojan around the hour mark but he did at the 83rd minute, when the match was already gone.
All About FC Barcelona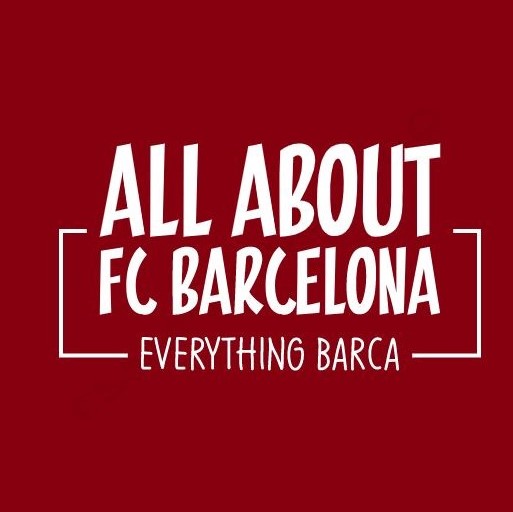 AllAboutFCBarcelona.com is a Blog dedicated to the Most prestigous Club in the world, FC Barcelona by an ardent fan. Here I discuss about the Latest happening surrounding our Club and present my Views about the same.