FC Barcelona and Manchester United would be looking to create history when they clash in the UEFA Champions League Final on May 27th in Rome. Have a look at the records and stats to the build up of this game here -
FC Barcelona vs Manchester United Stats
FC Barcelona fans around the world are still sweating on the fitness of their two crucial players - Thierry Henry and Andres Iniesta. But it looks like they both will be fit and atleast one will feature in the starting eleven. Meanwhile Rio Ferdinand has been declared fit and most probably will start ahead of Evans in the defense. Fans around the world is expecting a open game from the build up to this match. But I still have my doubt about that. This match most probably would be a clash between the best attack in the world against the best defense in the world. As I have written in my last post - Guardiola has taken all his available squad plus Muniesa and Boatia to Rome.

There were reports of a possible teaming up of Roma Ultras and FC Barcelona Ultras, Boix Nois to face the English fans. Theres reports emerged once the semi finals were over. Let's hope no untoward incident happens in and around the final. FC Barcelona goes into this final in the back drop of two consecutive league defeats. FC Barcelona has fielded a second string side in those matches but a second string Manchester United side defeated Hull City last weak. So Manchester United enters the match in right frame of mind and FC Barcelona would be looking to avoid three consecutive defeat this season. Manchester United players have promised an open game to the build up to this final like they have done last season's semi-finals. So FC Barcelona should be ready to play a defense which will lie deep in their box and will try to hurt on the counter. Manchester United's last few games showed how good they were on counter and Barca need to be vary of this.

Guardiola will be having a tough job forming the defense. Valdes would return to guard the Goal. Early indications are that he will prefer Toure ahead of Caceres in defense. So we could see Pique and Toure forming the central defense. Puyol would ideally play the Right Back role and Sylvinho the Left-back. Guardiola is expected to prefer BUsquets ahead of Keita to play the centre defensive role. But Vusquets has shown some signs of serious nerves in recent matches and was completely invisible on the field in big matches. He will definitely have a bad time dealing with likes of Anderson and Carrick. Hence I would prefer Keita ahead of Busquets. I expect Iniesta to be fit and he and Xavi should form the attacking midfield duo. The frontline most probably will have Henry, Eto and Messi. But I am not sure whether Henry will be able to come out of injury in full form. So ideally I will start with Bojan on the left and may bring Henry late on depending on the situation. Bojan looked good in last few matches so he should start on the left. But the inclusion of Iniesta and Henry is subjected to the players getting the Coach's confidence about their fitness.

This final has already been hailed as the clash of the two best players in World Football - Lionel Messi and Christiano Ronaldo. Lionel Messi has not been in great form recently but a two week rest should have given him enough time to do well. Ronaldo meanwhile is having a great end to the season. We need Lionel Messi at his best to see past Manchester United. He needs to take the responsibilty of FC Barcelona's attack. Barca cannot afford him showing the attitude he displayed against Chelsea. He should be ready to suffer against Manchester United. The most important factor for Barca to catch ManU unaware will be Speed. Liverpool destroyed them at Old Trafford making use of that. Rio Ferdinand might be a bit rusty coming from a injury break so we should try to catch them out of position with our pace. But Guardiola also have similiar worries with his team. Especially how Iniesta and Henry will perform after the injury lay-off? The key to Barca winning the game will be retaining possession. We cannot afford to give Manchester United players space to exploit. As Rijkaard said last week, we need to keep our shape inorder to win this encounter. Henry, Xavi and Messi should be highly motivated after missing out in 2006 final. And I expect this factor to work in our favour and I expect our guys to edge out Manchester United 2-1 this final.
All About FC Barcelona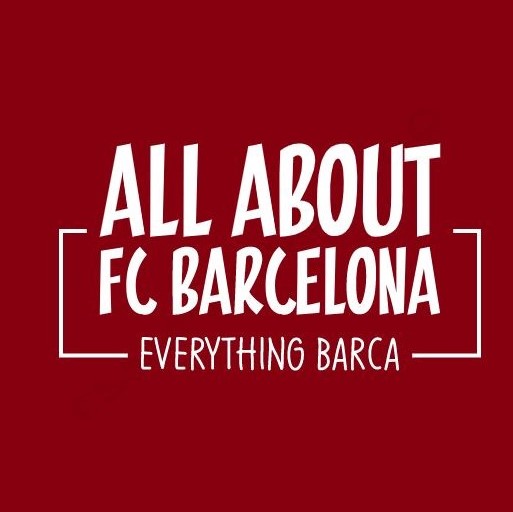 AllAboutFCBarcelona.com is a Blog dedicated to the Most prestigous Club in the world, FC Barcelona by an ardent fan. Here I discuss about the Latest happening surrounding our Club and present my Views about the same.