There are expectations of fireworks when FC Barcelona play Manchester United in the UEFA Champions League 2008-09 final in Rome on May 27th. Sir Alex Ferguson and Guardiola both have mentioned it as a final to savour. But whether we can go by their statements is debatable, especially with Alex Ferguson's. The Manchester United coach promised twice to attack FCBarcelona when they met last season. The English media hyped Manchester United attack to that extent, everyone suddenly expected a massacre of an out-of-sort FCBarcelona side at the hands of ManU. But in reality Ferguson took the sensible option of parking the bus around the box and hoped to catch FCBarcelona napping in the process, which they did with a Scholes screamer. But there was no massacre by Cristiano Ronaldo and co. Actually Ronaldo never saw the ball enough in those two matches. Hence once again we can expect a similiar tactic from Manchestr United. Why shouldn't they follow the same? Actually this season they have been playing the same way throught out Europe with great success.

The final between Manchester United and FC Barcelona has been billed as the biggest and the most inspiring final of Champions League final. It is indeed the clash between the Best Attack and the Most Meanest Defense of Europe this season. Manchester United has scored 18 goals and have conceded only six goals, whereas FC Barcelona has conceded 13 and scored 30 goals. So it will be advisable not to take this hailing of attacking display too much into your head. Last season Champions League final saw one of the most boring finals ever in the history and fans around the globe will be hoping that this final atleast lives to it expectation. The absence of regualr full-backs from FCBarcelona side may make Manchester United attack a bit more than last season but I firmly believe that they will depend on their defense to win the final for them. If they succeed in that, they will become the first side to retain a Champions League trophy. If FC Barcelona is going to stop them they need the service of Iniesta and Henry at Rome in full flow.

FC Barcelona and Manchester United has faced each other in two previous Champions League season after 91-92. The first time they met was in the Groups Stage of 94 - 95 Champions League. FC Barcelona held Manchester United to a 2-2 draw away from home and demolished them 4-0 at home. But the roles slightly reversed when they met last season in semis. Manchester United held Barca to goal less draw at home and then expelled Barca out of competition with a 1-0 victory at home. So there is nothing much to chose from between the two. Manchester United have a unenviable 100% success ratio at the Champions League final. But then no Champions have been able to retain their title till now. But I do have a feeling that this final will not dissappoint anyone, especially football fans.
All About FC Barcelona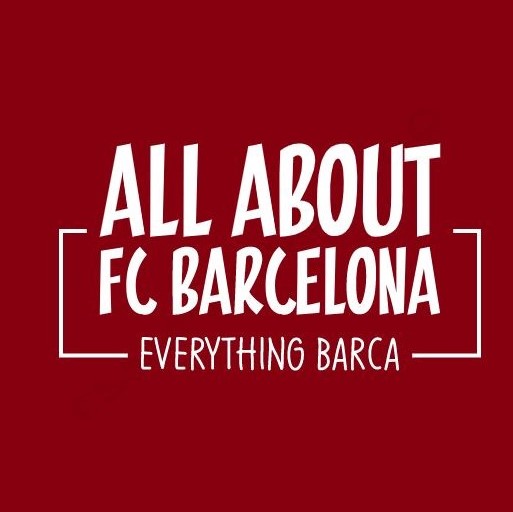 AllAboutFCBarcelona.com is a Blog dedicated to the Most prestigous Club in the world, FC Barcelona by an ardent fan. Here I discuss about the Latest happening surrounding our Club and present my Views about the same.