After three difficult week, FC Barcelona were back to their usual best against Athletic Bilbao. First half goals from Busquets and Messi was more than enough for Barca to see off their Copa Del Rey final opponent. Fc Barcelona created a flurry of chances in the second half but could not increase their half time lead. Meanwhile at the Bernebeu, Atletico Madrid held Real Madrid to a 1-1 draw. Atletico was clearly the better side and was unfortunate not to have won that tie. Real Madrid drawing means we have extended our lead six points at the top and that should comfort some nerves for now. Again Kun Aguerro was the highlight player of the madrid derby and I have to admit that I don't see Atletico madrid holding on to him forlong. His back to back spectacular performance against Barca and Real Madrid is sure to have raised some interest in him at Barca but we have to wait to see how the story develops. But all was not well for Barca on last night, which also saw our captain Puyol getting injured towards the dying moments of the game. Puyol has sprained the left ankle and will be out for three weeks including the crucial Champions League tie against Lyon. Now Guardiola has to re-access his strategy at the defense.

The only player Guardiola rested from the usual line up was Toure; Alves and Caceres were both suspended for this tie. Valdes returned back to the goal despite calls for Pinto's selection. Puyol formed the Right back; Pique, Marquez and Sylvinho made the rest of defense. Busquets was selected to do the defensive midfielder job whereas after some time we saw a very attacking midfield with Iniesta
and Xavi. Messi, Eto and Henry formed the front three. With Iniesta coming back to midfield we controlled the game well from the begining. Athletci Bilbao was looking to hit us on the counter; in the 16th minute Yeste wasted a great chance to put Athletic ahead after he shot wide with just Valdes to be beaten. But Barca made Athletci Bilbao pay dearly for that when in the 17th minute Busquets put Barca ahead. Busquest rose to guide Xavi's excellent free kick towards goal and put Barca firmly in command. Then in the 30th minute Iniesta showed why he is considered one of the best dribblers in Spain. He recieved the ball 30 yards out and dribbled past defenders into the Athletic box and was brough down by Gurpegi. The referee never hesitated to give the penalty and Messi calmly slotted it past a hapless Iraizoz. In the 39th minute Eto saw his ambitious bicycle kick from an excellent Puyol cross going just over the bar. In the 42nd minute Eto wasted another chance from another great Xavi free kick from the right. But to be fair to him he was denied by tight marking.

After the restart Barca started showing more of their great form which helped them to a twelve points lead. In the 46th minute Iniesta saw his shot from outside the box hit the post after receiving a pass from Messi. In the 52nd minute Eto header was denied by Iraizoz with a great save from an excellent cross from Sylvinho. In the 55th minute Eto was again denied by Iraizoz.
The move started with Iniesta dribbling into the box but his shot was blocked; the rebound fell to Messi who took the ball to gol line and crossed back to Eto, whose shot was well blocked by Iraizoz. That save resulted in a corner and Pique's header off xavi's corner was saved off the line by Iraola with a spectacular dive which resulted in another corner. The resulted corner created more havoc in the Athletci box; Puyol rose high above all and met the Xavi corner with a great header but Iraizoz pulled out a stunning one hand save; the ball fell to henry shose shot was cleared off the line by defender; the rebound again fell for Eto who blasted high while turning around. In the 65th minute Eto was denied again this time by the bar; Xavi released Puyol on the right who found Eto who brilliantly tracked back off his markers but his great shot hit the bar. In the 74th minute Iniestaplayed a brilliant ball to Henry whose effort to curl the ball went agonisingly close to the goal. In the 88th minute xavi played a great ball to Eto who turned brilliantly breaking off his markers and again his shot hit the post.

After a series of poor results it was heart warming to see Barca at full flow. But still there are doubts about our defense especially with Puyol going to be missing for three weeks. Eto looked a far better player than he was in the past few weeks. Xavi looked comfortable with Iniesta back in the midfield. As I pointed out in my earlier posts there is no doubt that Barca defense looks completely different with midfield in charge.



HighLights:

FC Barcelona vs Athletci Bilbao
All About FC Barcelona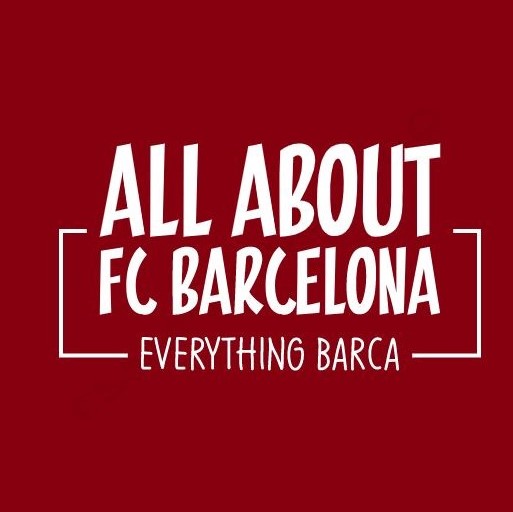 AllAboutFCBarcelona.com is a Blog dedicated to the Most prestigous Club in the world, FC Barcelona by an ardent fan. Here I discuss about the Latest happening surrounding our Club and present my Views about the same.