What I am trying to do here is a round up of teams left in Champions League of this seasona nd their chances going forward. Ok, we will start with the defending champions Manchester United. Machester United is targetting an unprecedented five trophies this season. But their chase for the coveted five has received serious draw backs rercently. The signs were there in the second leg clash against Inter Milan. But an unambitious Inter side was brushed aside by ManU team with ease. But Liverpool dented a huge hole on their confidence with a 4-1 drubbing that too at Old Trafford. Add to that the 2-0 victory of Fulham against Manchester United at their home; that is the first time after 1964n Fulham has managed to upset ManU at their home ground. When Barcelona was brushing past sides at La Liga, the English media ridiculed us saying that we will never be able to do against a Manchester United defense. But now in two matches they have conceded six goals and scored once. The English media which made a fuss over Barca's recent blip is likely to term this as a mere lack of concentration. Alex Ferguson will be looking to have his team back on track as early as possible. Their recent catapulation at Fulham might have raised hopes at Porto but I don't see Porto beating ManU in Quarter finals. Manchester United should reach semi-finals with ease and that means they have time to pick up their form in Europe. But the same cannot be said about their challenge at EPL.

Liverpool is the in-form team at this moment. Their 4-0 and 4-1 drubbing of Real Madrid and Manchester United respectively has raised their prospect in Europe. In the last three matches they have score 13 goals and conceded once. Gerard looks to be in form of life and so does Torres. They could be our semi-final opponents if we get past Bayern. The key for Liverpool's recent victories against Manchester United and Real Madrid was that their opponents allowed them to dictate possession and speed. With Barca's possession football that would be difficult. But a Barca vs Liverpool semi-final is the most anticipated match at this moment. Chelsea's prospect of reaching the semi-final looked bright after the draw as it was revealed that they have to play second leg at home. But Liverpool's recent form and a lack of assertion from Chelsea's side have put them in serious doubt.

Arsenal maenwhile have found their footing back and playing some delightful football. But they will be deprived of the service of Andrei Arshavin in Europe and has to see how they cope without him in Europe. They didn't give a good account for themselves against Roma. Villareal has been written off by English media; I have no idea why. The truth is that Villareal is a very organised team and will be out for revenge for their earlier semi-final final defeat. They are pretty strong at home and have a very high chance of holding on their own at Emirates Stadium. Bayern who is Barca's opponent is having an Up-down season. Their form in Europe has been excellent but cannot be said of their domestic form. Barcelona has not beaten Bayern in Europe till now and that record has to be broken to proceed to the next round. To make matters worse we are going to play second leg away from home. Whatever Bayern vs Barcelona will produce the best football of all the Quarter final draws. FC Porto, the surprise quater-finalist has an uphill task of eliminating Manchester United. The fact that they have to play the second leg at home and Manchester United's recent form should give some hope.

Overall the draws look pretty balanced. Arsenal can write off Villareal on their own risk; they should remember Villareal's performance against Manchester United in the group stage. Manchester United looks to have one foot in the semi-fianls but if they can't pick up their Premier League form then they might become more vulnerable. Liverpool's drubbing of Aston Villa made sure that they now lie with just 1 point drift of Champions ManU. At this moment FC Barcelona and Liverpool are the best bet to lift the cup. Then we can't predict anything when it comes to Chamipons League, can we? Remember Porto's triumph. Aston Villa who opted out of UEFA cup to qualify for Champions League looks like have blown everything away. Martin O'Neil should have remembered the saying - "A Bird in Hand is Worth Two In BUsh".
All About FC Barcelona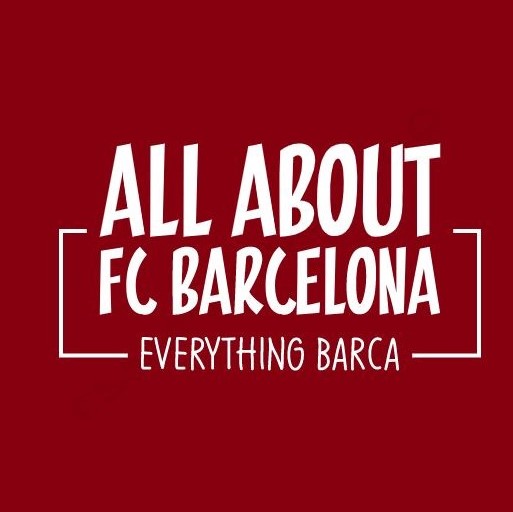 AllAboutFCBarcelona.com is a Blog dedicated to the Most prestigous Club in the world, FC Barcelona by an ardent fan. Here I discuss about the Latest happening surrounding our Club and present my Views about the same.