Iniesta has been the unsung hero in many of Barca's victory, but nobody gives any damn credit to him. But recently the bad run of results suddenly saw people recognising his talent and contributions. If there is a player we would all take for granted in the world football at present, it has to be Iniesta. The coaches uses him left, right, centre, back everywhere; and we the fans will never give him his due credit. Iniesta, for me is the second most talented player in our lineup after ofcourse Lionel Messi. When he made his debut as a Spanish International, everyone said he will find hard time to get into the lineup ahead of Cesc Fabregas; but then we all knew what really happened. Iniesta is that kind of player who likes to keep quiet and get on with his job.In his initial season we all thought he would never be able to score many goals. But he did prove us wrong in the last two season.
He is an excellent dribbler, who for me hesitates to take his chance inside the box. You cannot blame him for that; may be throughout his career he was looking to provide someone with goal scoring oppurtunity. In the Real Betis match, when we were 2-0 up he dribbled past two Betis' defenders with ease keeping the ball just inside the goal line. I was watching that match along with two of my friend who are supporters of Manchester United and Chelsea. The initial reaction from them was "How the hell he managed to get past those defenders?". He did that again in last match against Real mallorca. But in all these we still can see a hesitation to try his luck infront of the goal. The final shot after that great dribble in the Real Mallorca match made me think that he was placing the ball for an easy tappin for Hleb. But that never happened, maybe I am wrong. Messi has been spectacular this season, so was Iniesta. But for Barca to remain ahead of their challengers in all competition we definitely need Iniesta to take his chances more often. He is an aggressive player; but we need him to be even more and may be a bit selfish too.The most deadliest combination would be a full flowing Messi pairing with an Iniesta who is ready to take his chances.
All About FC Barcelona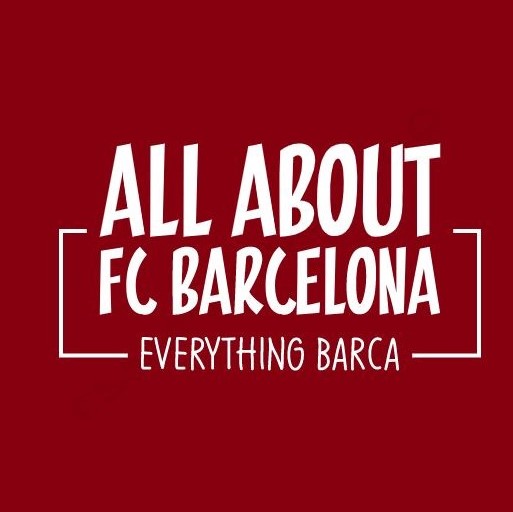 AllAboutFCBarcelona.com is a Blog dedicated to the Most prestigous Club in the world, FC Barcelona by an ardent fan. Here I discuss about the Latest happening surrounding our Club and present my Views about the same.