Koeman's biggest challenge will be to integrate some of the promising youngsters into the line-up, at the same time using the best of the proven stars. Riqui Puig's role is still not clear in the line-up and will be the primary focus for the new coach.
Many Barcelona fans are slowly waking up to the prospect of seeing very less of Riqui Puig this season. That was unthinkable for many fanboys, a week before but slowly and steadily the reality is dawning upon them.
In every sense, it is quite disastrous for the Club and the youngster, if he ends up not being a first-team regular this season. The five-man substitute allows him to see some playing time, but then he is not yet promoted to the first team. Only Ansu Fati is promoted.
Huge Amount of Midfielders in the Squad possess a Challenge
Wherever Koeman looks, he ends up seeing a midfielder. That is the current situation of the Barcelona squad. Currently, we have Busquets, Pjanić, Rafinha, Coutinho, de Jong, Aleñá, Oriol Busquets, Pedri, Puig and Monchu in the squad. That is ten midfielders in the squad!
Many of them have to be sold, especially the likes of Rafinha, Aleñá, Oriol Busquets. The chances of that happening are also dwindling with every passing time. We now hear stories of how Koeman is impressed by the likes of Aleñá and will be happy to use him. Let's assume that Barcelona manages to sell none of them, then these ten will be fighting for how many positions?
Many will argue that there are around four positions for those ten to fight for. But that's a false assessment! They actually will be fighting for two positions. Remember Koeman will be using a 4-2-3-1 formation. That formation ideally needs two midfielders and four forwards. In the wings some of these players could play, ut then there are forwards already available in the squad to make those positions.
It will be insane to think that these midfielders will be a better choice than the likes of Trincão, Dembele, Fati, Braithwaite, Griezman on the wings. Now with Saurez rumoured to be staying back and Koeman trying to bridge the issues with the striker, even Griezman will be fighting for a role on the wings. Then we have our full back like Alba and Semedo, who also could play this role!
Riqui Puig has no Role at Barcelona with a four man defense
Now for that double pivot role, the actual fight in the squad will be between three - de Jong, Busquets and Pjanić. Everyone believes that it will be de Jong and Pjanić who will be selected, but in reality, it would be Busquets and de Jong, why? It's too much to assume that Pjanić will find the transition to La Liga smooth in his first season.
Now where does Puig fit in? Like I wrote in my last post, he won't have a natural role. In friendlies, we may see him occupying the double pivot. And let's be honest he did a decent enough job. But when the actual season starts, it would be the former three who will fight for those two roles.
The only option will be two moves to a three-man defence. A three-man defence will open up opportunities to use Riqui Puig in the first eleven. It also allows us to solve another problem - the fullbacks who can't defend. let's be honest some of our full-backs can't simply defend. We are hearing that Firpo and Semedo are Koeman's first choice and if that's true we are in trouble.
A three-man defence allows not to use them. Simply suggesting that itself gives more confidence! It also allows having a packed midfield, which would be brilliant in the high press game. Another benefit will be the transition from attack to defence will be so quick that, Barcelona would be quite a force even in counter. With enough talented midfielders in the squad, we could be dominating matches as we did before.
Why it is Essential for Koeman to use Puig?
Let's be honest, this would be a make-or-break season for Puig. Even for the Club! If Koeman cannot integrate him in the first team, we may face the real prospect of losing him in the next transfer window. At 21 he is just a year young than Aleñá, that brings a huge question to his future.
If he cannot see a clear future at Barcelona, he may end up looking for better options abroad. Like Thiago, this could come to hurt us later. And we may regret that more than we are doing with Thiago!
All About FC Barcelona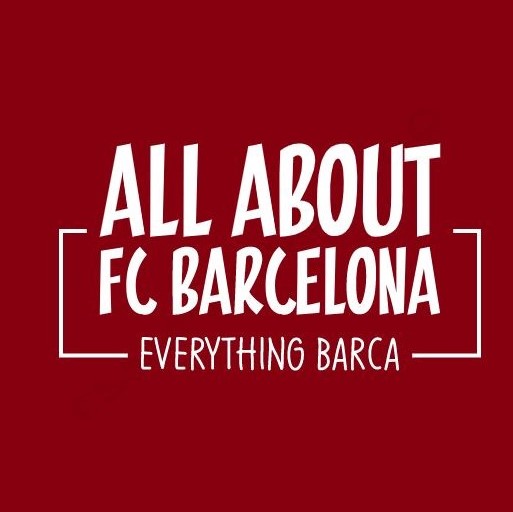 AllAboutFCBarcelona.com is a Blog dedicated to the Most prestigous Club in the world, FC Barcelona by an ardent fan. Here I discuss about the Latest happening surrounding our Club and present my Views about the same.