Is there a calculated plan behind all the missteps Bartomeu is taking at Barcelona? It's very difficult to assume that there isn't one! Bartomeu may be trying to protect his Legacy in the long run, and he may have a simple and effective solution!
Every day we Barcelona fans wakes up to a new mess created specifically by the President and the Board. Lats night I went to sleep after being assured about the departure of Luis Saurez to Atletico Madrid. He is a Club Legend in all aspect, but his time has come to an end at Barcelona. The news of Mess
But then as only a Barcelona fan can expect, one woke up to the real possibility the entire move being sabotaged from within the club itself. In the end, all this could turn out to be mere rumours, but everyone will admit that this won't be beyond the capacity of this President and the Board!
📰 — The transfer of Luis Suárez to Atletico Madrid is blocked by President Bartomeu himself. After a meeting with CEO Oscar Grau and Ramon Planes, he ordered them to stop everything. He considers its a mistake letting him go for free. [francesc aguilar] pic.twitter.com/IDz8KBcvVT

— Barça Universal (@BarcaUniversal) September 21, 2020
It is naive to think that Bartomeu is behaving like a 'Bull in a China Shop'. Even though his actions don't make any sense of purpose, there could be a sinister motive behind all this. One has to agree that Bartomeu is a shrewd player and he knows how to play his cards.
We saw his shrewd move in the whole 'Messi Exit' saga. It may look stupid at times, but Bartomeu is a shrewd planer who has an insane ability to weigh the situation aptly. His entire reaction to Messi's burofax was pinned on the belief that Messi will not go on a legal battle with the club. And in the end, he was proven right. Messi lost, and Bartomeu won!
The success of his move against Messi has got into Bartomeu a lot. His latest statement was meant to taunt Messi. To be honest, Messi deserved it, if you don't have the will to fight for what you believe is right - you deserved to treated like a piece of crap. And he will be treated the same way by Bartomeu and his boys!
🗣️ Bartomeu on Messi: "I couldn't let him leave the club, he is the best player of all time and the team needs him. Having Messi is a guarantee of success.

"We should congratulate ourselves for getting Messi to stay with us..." 🙄

[TV3] pic.twitter.com/BRHKvdcCcv

— Goal (@goal) September 20, 2020
Bartomeu Carefully Sabotaging the Club to make it Worse for Next President
As we already established, Bartomeu is a player who calculates every move he makes. And to his credit, he is a guy who have no ideals or standard he play by. His idea is very simple, anything which is good for me, I will go for it. So it baffles me when some fans suggest that he should leave as it's the decent thing for him to do. Do these naive fans expect that Bartomeu cares for anyone's honour?
Many compare him to be a fool who has been entrusted the role of Barcelona President. Those who are subscribing to that thinking he is not only naive but also stupid. Everything Bartomeu does is done with a laid-out plan.
Bartomeu knows very clearly that his tenure at Barcelona will be remembered as one of the worst phases for Barcelona. It will be remembered for the humiliating losses in Europe and also the way an invincible team was dismantled even after spending more than a billion dollars in the transfer market! Bartomeu understands this aspect more than anyone around the Club.
And he has been on the path of removing that taint from his legacy with clear and careful planning. Some may say that the fans will not forget the humiliation and the downward slide under Bartomeu. Maybe not, but Bartomeu knows the solution! If one ensures that 'the Club falls to the deeper abyss in the coming years, people may see his tenure with a favourable angle'. That's behind every one of the move Bartomeu is making.
Bartomeu cannot allow for a Ressurrection of Barcelona after his Exit
If Barcelona resurrects after he vacates his post, he will be forever remembered as the worst Barcelona president of all time. But of the club continues his deep dive and downfall, he may not be seen in the same prism! That's a simple but effective tactic which Bartomeu is employing. Look how some of the fans consider Valverde favourably now since Setien ended as a complete disaster. No one remembers how Valverde destroyed the club and sabotaged every other manager who came after him.
So don't be surprised by things Bartomeu do in the rest of his tenure. He will make sure that drive away every player who could become a catalyst for Barcelona's rise after him. He also needs to ensure that Messi ends up leaving the club rather than staying! So what you are witnessing now is just the trailer, the full movie is yet to start!
All About FC Barcelona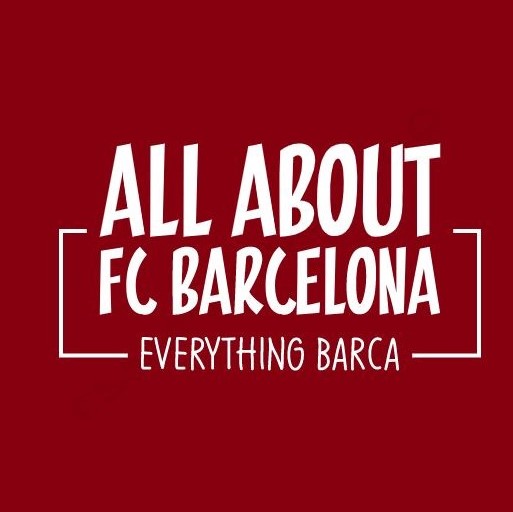 AllAboutFCBarcelona.com is a Blog dedicated to the Most prestigous Club in the world, FC Barcelona by an ardent fan. Here I discuss about the Latest happening surrounding our Club and present my Views about the same.