Even playing in a deeper role than his preferred one, Riqui Puig was simply sensational against Tarragona. He once again made a strog case for a regular starter role at Barcelona.
Riqui Puig once again was one of the shining stars from Barcelona's first pre-season frindly. It is no coincidence that we take not of his talent everytime he step foot on a football pitch. That speaks enormously about the talent Riqui Puig possess. It also is a testimony to his enormous spirit. There is not a single dull moment with him around.
Against Tarragona, even playing in a deeper role than his rpeferred rol, he was buzzing with energy. He proved that if needed he can be played in the pivot also. His spirit never dies not even a bit, regardless of the situation he is put in. Here are some of his brightest moments from that macth.
Riqui Puig against Tarragona Highlight GIF Photos
We start with a Brilliant turn by the youngster. The strength and guile he showcased here is of huge promise. When it's clear that the opponent have to hold you deliberately to prevent you wreck havoc, that's a good sign!
Here comes the next, which clearly shows how Riqui Puig has the visin to find his partners, but also is build with steel. The way he retrieved the situation after his team mate gave the ball away i quite good. It's not a coincidence that he always manage to turn thing in his favour in those tight situations.
Once again he comes to his team mates rescue with a 360 degree turn. A this age, he still could thinkabout doing that in such situation says a lot!
This time we are reminded about Xavi and Iniesta. Only they were known to do these no touch turn, tilting the entire field in their favour. Riqui Puig can defeintely do that.
Ok, now it's time for a deep run from the midfield. Not only he is able to make that run and find one of his team mate. He also have the footballing brain to retrieve a lost situation and win a foul, when Coutinho buried him with a poor pass.
And we end up with a brilliant sliding tackle and a counter atatck by Riqui Puig.
All About FC Barcelona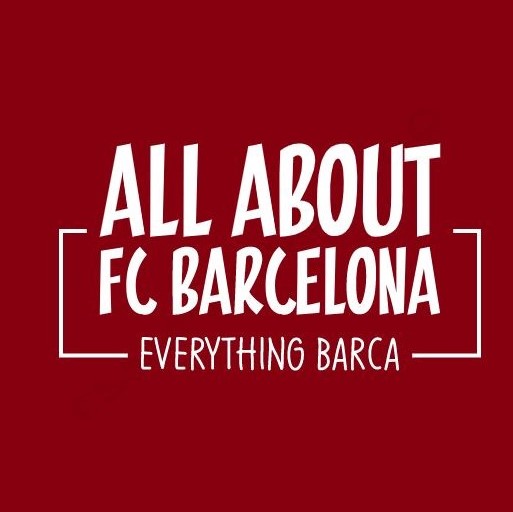 AllAboutFCBarcelona.com is a Blog dedicated to the Most prestigous Club in the world, FC Barcelona by an ardent fan. Here I discuss about the Latest happening surrounding our Club and present my Views about the same.