Lionel Messi's impending departure has made the already chaotic situation of the Club even worse. Even if he is forced to stay, this will indefinitely damage the Club beyond repair.
A great love story which started with a Paper napkin, is ending more bizarrely, with another piece of paper - burofax. It appears that the term will be added soon to the famous English dictionaries! The burofax which Messi sent to express his desire to leave the club for free, has hurled Chaos in Barcelona. The Socios and their leaders appear to be unmoved, but fans across the World are terrified even thinking about it.
As we stand we are hearing too many versions leaked from the Club. One version says, that the Club has reminded him of his release clause of 700 Million and he is still a Barcelona fan. Another version says that the Club sent a reply saying that they want him to continue, and complete the career in Barcelona!
Regardless of which version put up by the board you want to believe, there are certain facts in the entire episode. The first is Messi has sent a burofax expressing his decision to move away from the Club. Second is as we all know Messi has realized that there is no Sporting Project revival with Bartomeu in charge. Third and most important, Messi wants to leave for free as he realizes that no Club in the Corona world simply can't afford the same.
The Catalan media like Sport and Mundo, who are stooges of Bartomeu have already started a campaign against the greatest player the club has ever seen. They are reporting that Barcelona will not allow him to leave for free. The club contends that the clause to leave for free ended on June 10. But Messi and his team insist that since the end of the season was in August, that clause should be still valid. One thing is clear, a long legal battle is ensured!
Messi can unilaterally rescind his contract at the end of the season. FIFA says the end of the 2019/2020 season is in August and not June as Bartomeu wants it to be.

Messi can rescind his contract.

— Rafael Hernández (@RafaelH117) August 25, 2020
Barcelona Board would be Stupid to Take Messi to Court, and Bet they Would!
If Barcelona decides to take Messi to court, that would be another disastrous step by this Board. But then you won't be surprised that this happened! The club would not have been in this position if not for their insane ability to shoot on their foot.
If Messi is to leave @FCBarcelona by activating a release clause, then I hope the club try to help, not hinder him. He's been fiercely loyal and their greatest ever player. It would be terribly sad if it finished with a fight between the player and the club.

— Gary Lineker (@GaryLineker) August 25, 2020
First, if there is a mention of the word 'end of season' in that clause in the contract, then Messi's side of the argument is getting pretty strong. That means a huge legal battle will be ensured. With just weeks from the start of next season, that will ensure that Barcelona will be handled in making many decisions and making many transfer moves.
With Messi not around or with the situation unclear, many of your main transfer targets will simply refuse to win. Many of them are moving to Barcelona to win trophies, but with Messi not around there is serious doubt about that. If Messi leaves, Lautaro will think twice before making the move. Remember he is settled in Inter, playing with Messi was a huge draw. But playing with Dembele, Trincao, Puig, Semedo, and Griezmann is not that much inviting!
Even if Barcelona manage to hold Messi this season, they should realize that it simply won't do any good. He will leave next summer. Also, he will just be a passive player in the club, who will focus on the Copa America at the end of the season that Barcelona's season. And he will take 80 Million plus salary for that. If the reports regarding the meeting with Koeman and Messi are true, then Messi will not work under the Dutch.
The Dutch was very arrogant and disrespected the player. It appears that also played a part in Messi arriving at this decision. Holding Messi won't do any good unless he commits his rest of the future here. For that Bartomeu have to leave, along wt his entire Board. And then we need someone Mesi trust. Currently, things remain as Messi said to Koeman.
Mr.Koeman, I see myslef more out than in the Club!Lionel Messi
All About FC Barcelona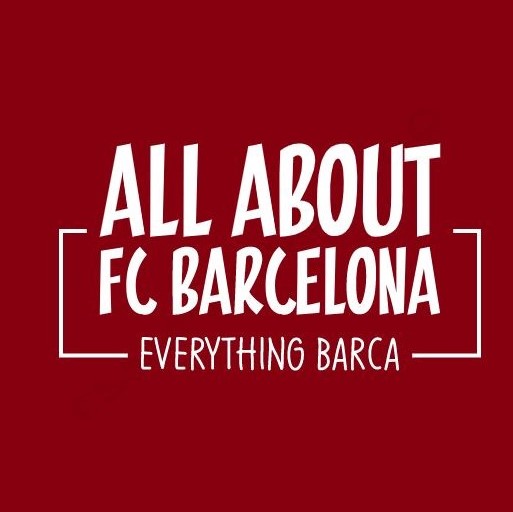 AllAboutFCBarcelona.com is a Blog dedicated to the Most prestigous Club in the world, FC Barcelona by an ardent fan. Here I discuss about the Latest happening surrounding our Club and present my Views about the same.