Off-late Quique Setién's decision making resembles Valverde to a high extent. He remains passive and is afraid to make any changes. Has he already been fired by Barcelona?
Against all the odds, and amongst all the negativity, Barcelona managed to proceed to the next round of Champions League. That's a feat the newly crowned Spanish Champions and Italian Champions failed to do. The failure of Juventus is quite big as everyone expected them to stroll past Lyon.
Barcelona was expected to struggle, and for the fans they did struggle. But still, at the end of the day, they moved past a good Napoli side with an aggregate scoreline of 4-2. That's a positive way of looking at it!
Despite all the positivity surrounding Barcelona's progress, the ever lingering doubts and fear have resurrected again. That's courtesy of a display that was neither inspiring nor confidence-boosting. It also reiterated the ground reality - that Messi is everything in Barcelona.
Will Setién's Pragmatic approach hurt Barcelona against Bayern?
Bayern Munich and PSG have to be the most complete teams left in the tournament. PSG had the toughest test and they did well to come from behind against Dortmund. Meanwhile, Bayern just strolled past Chelseas as the English side was some average European side.
In Bayern, Barcelona is facing its toughest test in recent times in Europe. And there is no denying that we start as clearly the underdog in this tie. Everyone agrees that the match would be between a good Bayern side and Lionel Messi. It's that simple.
The question on everyone's mind is whether Setién's newfound pragmatic approach is going to hurt Lionel Messi and boys. He currently looks similar to Valverde - Disinterested, Uninspiring, and Afraid. I expected him to go all out in this tournament as it was his final chance to revive his chances to remain in Barcelona, instead it appears that he has withdrawn into a shell!
Everyone is baffled by his reluctance to make changes in the game. In the second leg against Napoli, he appeared very fearful in making changes as he was afraid that Barcelona may crumble if he makes one. This was happening when Griezmann was just a passenger on the pitch. Anyone would have taken him off and brought Fati instead. But he was so fearful to do this!
This raises the question of whether the management has served him the notice of termination already. If that's true then it's a self-defeating approach by the Management. The other question could be that the dressing room is dictating terms to him now. In any case, if he doesn't change his approach, he will destroy any chance we have against Bayern Munich.
All About FC Barcelona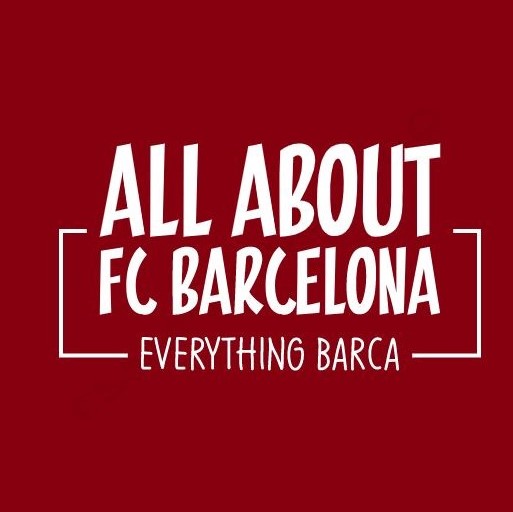 AllAboutFCBarcelona.com is a Blog dedicated to the Most prestigous Club in the world, FC Barcelona by an ardent fan. Here I discuss about the Latest happening surrounding our Club and present my Views about the same.