Lionel Messi should insist on leaving Barcelona for free as mentioned in his exit clause. That will be a huge favor he will be doing for his old club as well as his new club.
All signs show that 'Messi-Exit' saga is only in his initial stages. The entire Globe including social media and the footballing clubs are in a stage of shock. Many of the active Pursuiter is struggling to make out whether this is all a political circus or an active interest of 'The GOAT' to move away.
No one wants to end up looking stupid. It's normal, and that's why no club is showing a clear public interest in the pursuit. Behind the scenes, everyone is making contact. The silence surrounding the Messi entourage makes this entire episode more intriguing!
Bartomeu Desperately trying every Trick in the Book to avoid Blame
So last night we were informed about a new development by the Catalan Media. Sport and Mundo are reporting that the Gracious President Bartomeu has informed his will to step down if that's what Messi wants for staying at Barcelona. Do not go overboard with these leaks. These are done by the Catalan media to save Bartomeu and make Messi the bad guy.
Remember, these media houses are in Bartomeu's pocket and are trying everything in the book to make this work. Bartomeu honestly does not want Messi to stay. That has to do with the current state of the Club's finances. The club is currently around 250 Million dollars in debt, and if the Board resigns now, they need to pay this from their pocket. But if they can sell Messi for a good amount, they may have solved the debt issue!
Bartomeu is also carefully planning for the blame game which will erupt once the transfer is done. He just wanted the excuse to say 'I did everything in my hand, but Messi has already made his mind'. That's why these leaks are being made. But once again the dead silence from the other end is baffling them also. What we have learned that Bartomeu has tried contacting Messi many times, but he simply won't answer. There is a ton of memes with these.
Senior Barça officials are constantly calling Messi but it's Mateo who keeps picking up the phone. He just says "Hala Madrid" and then puts down the the phone. 😂😂 pic.twitter.com/30TXl7Dn3R

— Footy Humour (@FootyHumour) August 26, 2020
Messi Should not Let Bartomeu off the hook!
Regardless of whether Messi stays or not, we are witnessing the true power Messi is wielding at Barcelona. Despite the constant effort by Bartomeu and his stooges, which include Sport and Mundo and a lot of media outlets, a lot of fans are coming on the street with protest. That is potentially damaging for Bartomeu. A 'Vote of Censure' has already been filed for his removal, and the fate of it also could be tricky.
The financial impact of this on the Board could be extremely damaging if they had to resign following this. The 250 Million of debt, if they have to pay from their pocket will bankrupt each one of them. That is what Bartomeu is desperately trying to do now, and it has nothing to do with Messi staying. For him Messi leaving is better than Messi staying, but not for free.
We are hearing rumors once again started by Catalan Bartomeu media about how Messi doesn't want to leave for free and how Manchester City could offer Barcelona around 200 Million dollars. Messi could be tempted with this news, but he needs to stand firm and demand a free transfer. Legally his side is more strong as FIFA directive clearly states that all contract dates which ended during the Coron break shall be extended toward the end of the season.
Messi needs to make sure that he finishes off Bartomeu on his way out. He needs to financially kill him. That will be the perfect revenge against a man who hired agencies to defame Messi, who backstabbed Messi at every turn and who is trying desperately to blame Messi for all this.
All About FC Barcelona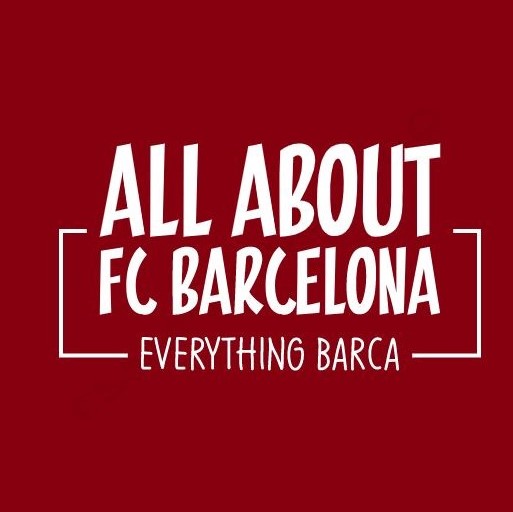 AllAboutFCBarcelona.com is a Blog dedicated to the Most prestigous Club in the world, FC Barcelona by an ardent fan. Here I discuss about the Latest happening surrounding our Club and present my Views about the same.