With another Cryuff disciple in charge now, will we see a resurrection of Barcelona? Or the curse of 'Cryuff's Tears' will sink the club to further lows!
There is indeed an element of poetic justice with what is going on at the great Sporting Institution named, FC Barcelona. I purposely didn't use the word football club, because it's not the footballing project which remains completely shattered. It was merely the last bastion that was destroyed by the evil King and his kin.
It is safe to say that Barcelona has lost its identity in terms of Footballing ideals and Principles which governed the clubs. Nowadays under the able leadership of Bartomeu and earlier Rosell, Money, Fame, and Success are the only things which matter. That was not the case with the Club for a pretty long time.
Following the 8-2 drubbing handed out at the hands of Bayern Munich, many Barcelona fans were quite poetic with their outpouring of emotions. One of the usual themes was how Cryuff would be turning in his grave seeing this performance. How easy is it to bring Cryuff back into the situation? Lest they remember, how Rosell and Bartomeu back-stabbed him and threw him and his philosophy out of the club.
The team never resembled any of Cryuff's philosophy for some time. That was the case from the time Luis Enrique took over the charge of Barcelona's first team. That time many of these fans were shouting to move away from the tiki-taka style, as they were bored with their success and worried about occasional failure. All those fans are now back worrying whether Cryuff's legacy is dead!
The blame lies with Socios rather than Bartomeu!
We can blame Bartomeu and Rosell as much as we want, but it's the members which are responsible for this humiliation. There embrace of Catalan Nationalism allowed those two to keep destroying every ideal held dear by the Club.

— AllAboutFCBarcelona (@allaboutfcb) August 16, 2020
It's easy to pin the entire blame of where the club has ended on Rosell and Bartomeu. Everyone should realize that this was far from the truth. The socios who allowed this to happen are ultimate to be blamed. And it wasn't like Rosell and Bartomeu had two faces - one in public and one in private.
They remained consistent with their views about how the Club should be handled. It was there for all to witness. Instead of opposing these divisive views, the club members embraced it like many disciples of dictator usually do! Now they are wondering whom to blame for the destruction. The answer is pretty simple!
Is Divine Revenge of Cryuff destroying Barcelona?
Believing in La Masia reinforced tiki-taka way of life. Many got tired of it, and was asking for direct football with less control. Now you have got it!

I read somewhere that Cryuff will be turning over in his grave because of the shambolic display.

— AllAboutFCBarcelona (@allaboutfcb) August 16, 2020
Thats utter nonsense. We are suffering because we never heeded to his words. He warned that we will end here and we ended here.

Every socios is responsible for this because they backstabbed him and his philosophy.

— AllAboutFCBarcelona (@allaboutfcb) August 16, 2020
Lot of times, we would like to use the poetic reference to explain our emotional state. And this situation is no different. But one has to wonder whether there has been any divine intervention in case of Bartomeu's reign in Barcelona.
When Rosell and Bartomeu came in the first thing they did was to kick Cryuff out of the Club along with philosophy. And this was done with the full approval of the member squad. The members had a mentality that believed that the success will continue regardless of the philosophy. They forgot how things were in Barcelona before Cryuff intervened and solved how to use the Ronaldinho issue for Rijkaard.
Rosell's attack on La Masia was non-stop. Instead of promoting and support La Masia, he and Bartomeu did everything to undermine. The number of players who left the system is staggering. Not everyone was supposed to move into the first team, but the management never showed patience to even give them a fair chance. Ironically, the team which destroyed Barcelona with a scoreline of 8-2 had Thiago as the central pivot.
It appears that Barcelona will not resurrect unless the last of the Cryuff haters leave the system. They are still in control. We need to get back to the roots. Rosell and Bartomeu are already seen as the worst Presidents, in the history of the Club. The 8-2 will be attached to Bartomeu's career till the end of time. Rosell got himself disgraced with a criminal indictment.
That's quite a sweet revenge for Cryuff. Bu the big question is -'Has the Curse stopped or will Continue"?
All About FC Barcelona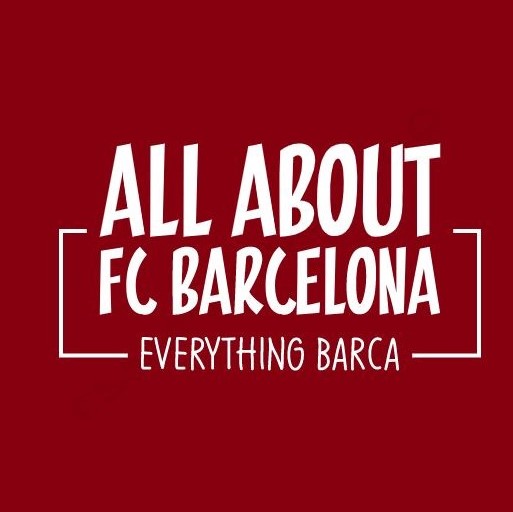 AllAboutFCBarcelona.com is a Blog dedicated to the Most prestigous Club in the world, FC Barcelona by an ardent fan. Here I discuss about the Latest happening surrounding our Club and present my Views about the same.