The kind of vitriol that's thrown on the likes of Messi, Saurez and Busquets baffles everyone. One is left to wonder whether any other club supporters will treat their Legends this way!
The way things are turning out baffles everyone. Bartomeu and Rosell destroyed everything which was held dear to this club. The footballing project was destroyed with impeccable precision, La Masia was demoted to just being cattle shed and a team which entertained football fans across the world with their tiki-taka style of football was reduced a poor imitation of itself.
The one guy who held things together, Lionel Messi is now being held as the guys who are responsible for all this. In reality, it was Lionel Messi's superheroic performance which peppered over all the cracks. Going into the Bayern clash we believed we had a chance because of one man, and that says it all!
One has to admit the media handling skills of Bartomeu. He managed to change the discourse with the help of Sport.es and MundoDeportivo. Suddenly the entire focus is on how players let the team down, Messi never punched his weight, why many of the players are simply pulling the team down. There is an essence of truth in these, but these were the result of bad management by Bartomeu not the other way around.
What pains reading into what Saurez said in the interview, is the kind of disrespect the fans and management have for our legendary players. Luis Saurez is not an average player. He is the third-highest scorer for Barcelona, period! To achieve that he has scored 198 goals for FC Barcelona, and if these idiotic socios think these amount to nothing then there is something seriously wrong with them.
The Way this Club treats its legends is the Worst!
Saurez is way past his prime and he realizes that. In the last season itself, he has made that clear that he doesn't expect to continue in the club till the end of his career. At the same time, his complaint is genuine. he has done enough to warrant a decent explanation about what the Club wants of him. The club never managed to open a channel to discuss his future in the club.
This is not the first time this Club is doing this. In recent memory, we have an endless list of players who were never treated well. The way Eto'o was driven out baffled everyone, even though he had the last laugh! Valdes was next, his mistake was he decided to a better job somewhere. Ironically now a lot of players are blamed for not pursuing a career somewhere else!
The next one was Dani Alves, he was for some reason found to be an excess. We tried every combination after he left on the right, and it never worked. Semedo did so well in the match against Bayern. It is safe to say that Dani Alves in his current form would have done better.
Knives Have been drawn out against Lionel Messi
There is a concentrated effort to push Lionel Messi out of Barcelona. To an extent it helps Bartomeu, if he could sell him he would get the money to fund some transfer. Otherwise, there is none.
Above all there could be a sinister plot. If Messi remains the fans may demand to challenge for the top spot next season, but he leaves then it's a good excuse when it fails.
One thing is Clear - Messi will leave and then the stupid fans and socios will understand the true meaning of having GOAT on their side. Any idiot who thinks that a combination of Griezmann, Dembele, De Jong will be sble to replace him is seriously delusional.

— AllAboutFCBarcelona (@allaboutfcb) August 22, 2020
Lionel Messi is angry but then the fans and socios believe he needs to prove his loyalty. He doesn't have to. He should learn from how the Bartomeu fans, the Socios, and the Catalan media treated Cryuff. He was kicked out of the club. His influence was doomed toxic, and look where it landed them!
Messi needs to make a stand. He needs to realize and clearly state that he doesn't have to prove anything to anyone. He should demand fro a free transfer and try to move to someplace else. A place where he will be loved and valued more.
📻 Joan Gaspart (ex-president) "Barça without Messi would be worse than a barbecue without salt and in Catalonia, it would be like taking the garlic out of aioli. Messi has been and continues to be like God for us, and may God forgive me, because I am very Catholic."

— FCBarcelonaFl 🏡 (@FCBarcelonaFl) August 22, 2020
All About FC Barcelona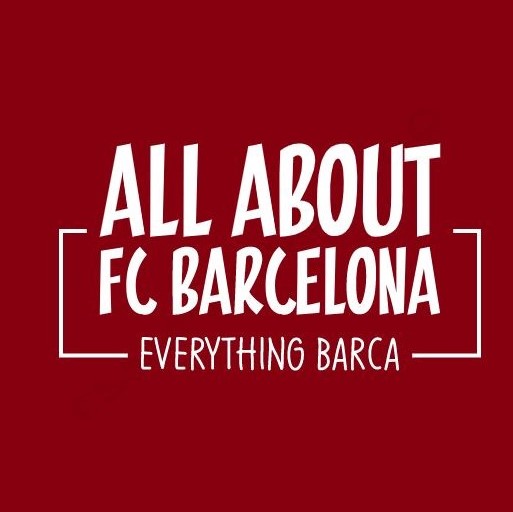 AllAboutFCBarcelona.com is a Blog dedicated to the Most prestigous Club in the world, FC Barcelona by an ardent fan. Here I discuss about the Latest happening surrounding our Club and present my Views about the same.