Quique Setién's days in Barcelona appear to be numbered. Here is the reason why we may see a rejuvenated Quique Setién from now on. And that could eventually help him.
There is a certain unanimity among football pundits that Setién's days in Barcelona are certainly numbered. There is a belief that is growing strong with every passing day that someone else would be in charge next season. Who will take over is the point of discussion!
The latest entrant is Ronald Koeman, who has come back to reckoning with the latest rumours. Then there is always Xavi lurking around the corner, then the ever-present Guardiola. This thing could get once again messy in the break.
With Title Chase Difficult, Setién should feel Liberated
It's safe to say that the chances of Barcelona retaining the title seem next to nothing. We may need a huge miracle - Real Madrid has to collapse unbelievably, but even if they do we may have to win all. That's a task which looks quite difficult in the present situation.
Setién was hard done in Barcelona. The current situation of the team wasn't entirely his making. A lot was because of how Valverde destroyed the team and also how the management destroyed the squad. The squad was in no shape or form for a sustained title challenge. The management's inability to make necessary signing meant Setién had very little option to play around.
Unfortunately, Setién failed to use the only tool in his possession to good use. That was his ability to drill down a new tactic into the team. Unfortunately, after the first three matches, Setién completely caved into the player's demand and backtracked from the radical style he was trying to introduce. What that did was to prepare himself for a bigger failure in Barcelona.
Once he caved in, it appeared he was lead by fear more than anything. He was worried about the legacy he will leave in Barcelona. With the League title more or less over, he doesn't have to worry much about his legacy at Barcelona. He will be forgotten the moment he steps the foot out. That should liberate him and for the first time, he can prepare his team the way he wants in his Barcelona career.
There are four more matches left for Setién to showcase his philosophy to the players and Barcelona. He needs to make those tough choices and go all out with high pressing, fluid football style. There is nothing to lose here in these four matches. If he shows that courage, he could surprisingly get the team ready for the upcoming Champions League season in August. You never know how things will turn out!
All About FC Barcelona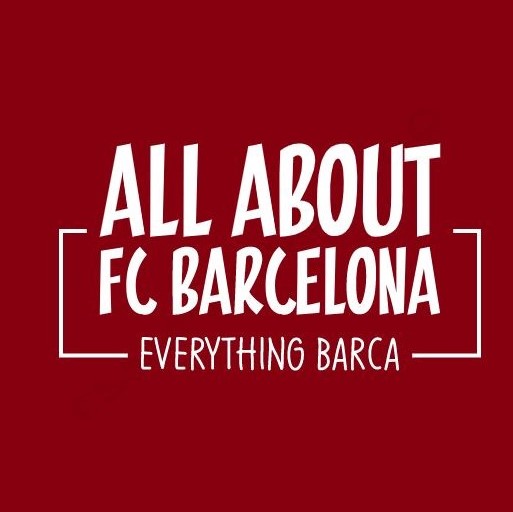 AllAboutFCBarcelona.com is a Blog dedicated to the Most prestigous Club in the world, FC Barcelona by an ardent fan. Here I discuss about the Latest happening surrounding our Club and present my Views about the same.