You don't need to be a lifelong Barca fan to recognise the club's unparalleled contributions to football history. The club is the richest in the world, with annual revenues exceeding €840 million, as well as being home to the world's highest-paid players and the highest number of Golden Shoe Award recipients.
With this in mind, it is unsurprising that FC Barcelona has produced some of the greatest sporting talent in the history of football, with countless star players going on to become household names and living legends. Let's take a closer look at the best players in Barca's history, and what it is that makes them so great.
1. Best Current Player: Lionel Messi
Where else to start but with the FC Barcelona's current captain and possibly the best player ever to grace the game? Messi is more than just an expert strategist; he remains Barca's all-time top goalscorer by a considerable margin, with over 600 to his name. Despite being 33, it's clear that Barca still sees plenty of potential in him, as does the rest of the sporting world. In 2019, Messi was once again ranked as the world's highest-paid athlete, with contract renewals and deals with sportswear giants such as Adidas pushing his net worth to more than $400 million.
2. Best Goalie: Andoni Zubizarreta
Zubizarreta first made a name for himself on the world stage as part of the Barca 'dream team' that gave the club it's first European Cup back in 1992. Although well known within Spain at that point, it was during 1992 that he cemented his reputation as one of the best goalkeepers of his generation. Despite retiring more than two decades ago, Zubizarreta continues to hold several La Liga records, including the all-time record for the most appearances (622) and the record for the most clean sheets (235).
3. Best Midfielder: Pep Guardiola
Pep might be best known for his management skills, with his City side only being surpassed by a superhuman effort from Liverpool in the league this season after two years of dominance from the Citizens, although Guardiola's side are still expected to finish second in the Premier League betting. However, Barca fans know him first and foremost as one of the best midfielders to ever grace the club.
Another member of the 1992 dream team that took Barcelona to the dizzying heights it remains at to this day, Guardiola's playing career was short but highly distinguished, with the player scooping up 16 trophies for the club during his tenure.
The sheer amount of talented midfielders to have graced the club means this is definitely up for debate as players such as Xavi, Andres Iniesta and Sergio Busquets helped the club to reach unparalleled heights under the watchful eye of Guardiola.
4. Most Entertaining Player: Ronaldinho
Ronaldinho needs no introduction. As the winner of several FIFA World Player of the Year and Ballon d'Or awards, as well as the only Barca player besides Diego Maradona and Andres Iniesta to receive a standing ovation from Real Madrid fans, he is an icon of the sport around the world. His talent is indisputable, but one of the things that always made him so magnetic to watch on the field was his showmanship. His devil-may-care attitude on the pitch and ability to have fun with every single play is arguably what won him legions of fans so early on in his career, and is why he continues to be a footballing legend.
What do you think of this roundup of FC Barcelona's best players? Let us know in the comments below.
All About FC Barcelona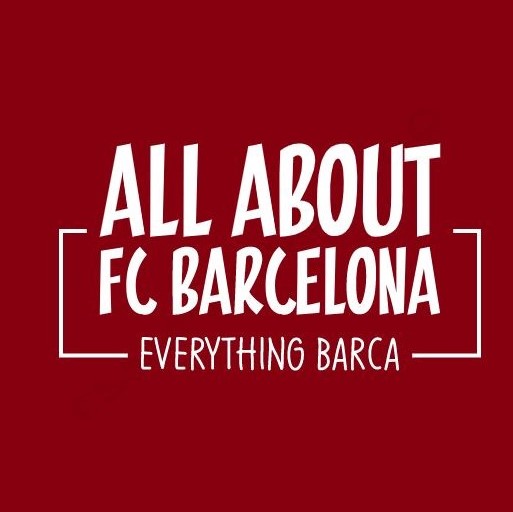 AllAboutFCBarcelona.com is a Blog dedicated to the Most prestigous Club in the world, FC Barcelona by an ardent fan. Here I discuss about the Latest happening surrounding our Club and present my Views about the same.