Despite all the stupid criticism leveled against him, one cannot blame Messi for not ever being ready for a fight with Real Madrid. But there was no fight on display at the Santiago Bernabeu. What is the Inside story on this?

If one thing which Lionel Messi is accused of stands the test of time, is his reluctance to put up a fight when things are going not going so well for his team. We have seen these many times him struggling to lift his team, as a Captain should do when the team is showing no spirit for a fight. We never saw his egging his teammates, like Puyol shouting at them and charging at the opposition; that's always been his fault line.

But when it comes to meeting Barcelona's arch-rival Real Madrid, we always see a different Lionel Messi. One who is ready for the fight from word go, one who lifts his team along with his performances. And most importantly, one who will scare his opposition to submission. That Messi was missing on Sunday Night. Why?

Messi wasn't In for the Fight from begininning
Something was missing with Messi's attitude in the match from the beginning. He seems a bit disinterested, once Real Madrid started to double up against him. Setién didn't make his life easier by a host of a strange tactical decision. Having Vidal on the right, affected Messi's ability as he couldn't make those runs from the right.

Even with all this going against him, we expect a fightback from the Captain. The players did well to break Real Madrid more than five times. Real Madrid was in the back foot going into the interval. But Messi never tried to impose himself at any point in time. We never saw a situation where he took on players and made those magical runs, which could have unsettled the defense.

He was passive with his approach most of the time. He simply remained as one of the players, didn't act as the marquee player who has terrorized the Santiago Bernabeu multiple times. What was worrying was the lack of pride shown, especially when Vinicius was making those runs. He wasn't in for the fight.

One has to wonder whether the latest issues with Barcelona Club is affecting him and his form. It's difficult for a player like him to be isolated from these issues. He has been carrying this team alone for so long. Maybe he just gave up on this team. You never know!

Is Messi Carrying a Crucial Injury?
One has to wonder whether all those rumours of Messi playing through a crucial injury is true? If one watches his performance against Real Madrid, one will feel so. There were two instances where it felt that he is not able to run at full speed. Both were crucial opportunities for Barcelona.

A fully fit or at least 70% fit Messi would have scored with those runs. The fact that Marcelo and Varane were able to deal with him shows that he is not playing with proper fitness. He simply can't accelerate. And it's not in this match alone if you carefully look the previous matches, Messi is struggling to run on full throttle.

Another issue is with his hitting, he has been under hitting shots since the turn of this year. Many of the shots are powerless and easy take for the keeper. This shows all characteristics of a thigh injury, even on the left leg. Maybe it's time for Barcelona to make some tough calls. But then they don't have anyone to even fill the position. What a brilliant management by Bartomeu and boys!

All About FC Barcelona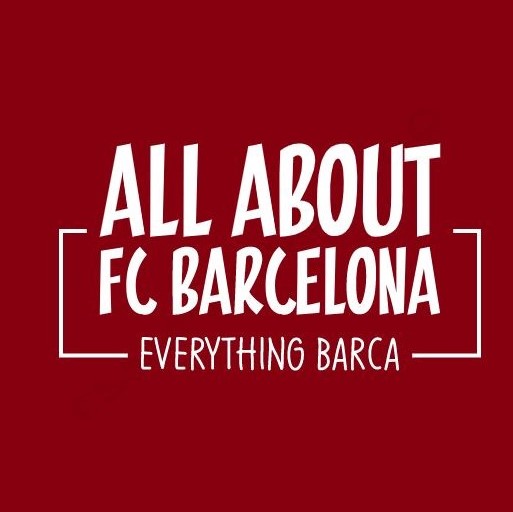 AllAboutFCBarcelona.com is a Blog dedicated to the Most prestigous Club in the world, FC Barcelona by an ardent fan. Here I discuss about the Latest happening surrounding our Club and present my Views about the same.