Barcelona is looking at a loss at the range of around 60 Million if not footballing actions take place anymore this season. Should the Club ask the Players to help a bit?

With all of the footballing world in the suspended state, every club across the Globe is looking at a financial nightmare come next season. The loss of revenue could plunge the generic operation of many clubs into a state of utter desperation. The clubs lying at the lower end of the spectrum could be the worst hit, but the ones on the upper end are also not spared either!

UEFA and FIFA may have to come up with some kind of financial aid packages, at least for the smaller clubs to make sure that they survive. But considering the greed at the top of both the association, these warnings may go unheeded.

With the Players' health and the general staffs' health being the utmost concern now, the Barcelona club has not sounded out the alarm about the potential loss of revenue. The current concern is to make sure that none of the players catches this, especially with several cases being reported in the La Liga.

But the Club cannot overlook the possibility of a sizeable loss of revenue that could result from this Corona Virus suspension. Currently, the club is looking at a loss of 6 Million Euros just with Napoli game being suspended! A new report from Sport.es suggest that the total loss could amount to 60Million Euros if the season is suspended completely.

Should Barcelona Players take a Pay Cut to Manage the Loss?
Such a loss will throw Barcelona's plan to reinforce the squad next season into utter chaos. We are in desperate need of a lot of signings and a 60 Million loss could be too much of a variant.

With 70% of Club's revenue going to Players' salaries, maybe it's time the Club asks the players to take a bit of a hit. The multi-millionaires in the squad could help out the club by taking a hit on their purse. Foregoing 30%-40% of pay for the next 3-4 months is not going to bankrupt anyone.

This way the Club could still reinforce the squad without much problem. The club also can refund the lost revenue at the end of next season to this player. So it will become a loan extended to the club. So Should the Club as the players to take a Hit?

All About FC Barcelona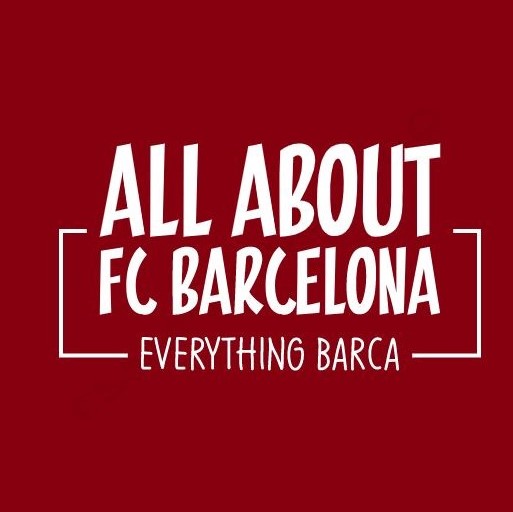 AllAboutFCBarcelona.com is a Blog dedicated to the Most prestigous Club in the world, FC Barcelona by an ardent fan. Here I discuss about the Latest happening surrounding our Club and present my Views about the same.