For some time there have been reports circulating in media circles about Lionel Messi continuing playing with a thigh injury this season. The manager and the Club have repeatedly brushed aside these rumors. But with every match, a lot of questions are raised regarding these.

Despite all these, he has been assisting or scoring the majority of Barcelona's goals this season. But then that's been the case for some seasons! But then what has changed to suspect that he is playing with some kind of injury.

Has the Sudden Goal Drought due to Injury
Despite creating tons of chances and goals, one has to doubt whether the recent goal drought was a clear indication of playing with an injury. The keener look into the tough times where Messi struggled to score will give a clear picture. It wasn't like he didn't have chances to score.

Even in matches where we lost, Lionel Messi had brilliant chances to turn the tide. In normal scenarios, he would have scored at least 90% of them. But this time around, he was a bit slow and less precise, giving the opposition chances to deal with him. Is there something in all these lost chances that suggest him struggling with an injury.

Let's take a look at three instances of these lost chances or opportunities against Real Madrid.

1. Marcelo's Miraculous Closing Down of Messi in 75th Minute
This was for me a prime example of Messi being hamstrung by a clear injury. Many pundits have given huge credit to Marcelo for being brave in this situation. Regardless of Marcelo's heroics, had Messi been fully fit, with such a head-on advantage, there was no way Marcelo could have come anywhere near him.

With Barcelona trailing 1-0 down, that was the clear cut chance Messi needed, but still failed and failed miserably. There was no acceleration from our captain. And that indicates an injury pulling him down. It was not the first time, this has happened more than a couple of times since the start of 2020.

2. Griezmann Missed Chance in the 21st Minute
Griezmann has been blamed (rightly) for missing a gilt-edged chance in the first quarter of the match. A striker of his stature should have scored the goal with his eyes closed. But he managed to sky it over.

But what worried me most was Messi's inability to get close to the ball from Alba. Messi created the chance and when he released Alba on the left, the expectation was it's him who is going to finish the same. But strangely he struggled to reach anywhere near the return ball. Alba could have hit it a bit better, but Messi lacked that sudden spurt of acceleration!

3. Messi Strike Straight at Keeper in 38th Minute
This was another great chance Messi squandered but hit straight at Courtois. It happens normally, not every time you can hit the ball well. But if you look carefully, why Messi struck straight at the keeper. That was the presence of an onrushing Varane.

In normal cases, Messi shouldn't have worried about Varane as he was ahead of him but he was a tad too slow and that was allowing Varane the advantage. Messi had to strike early because of that and a great chance to put Barcelona ahead went to waste.

These three chances indicate that he most probably is struggling with a thigh injury. An injury that is pulling him back when he has to make that quick dash. This gives his markers a bit more time to react!

All About FC Barcelona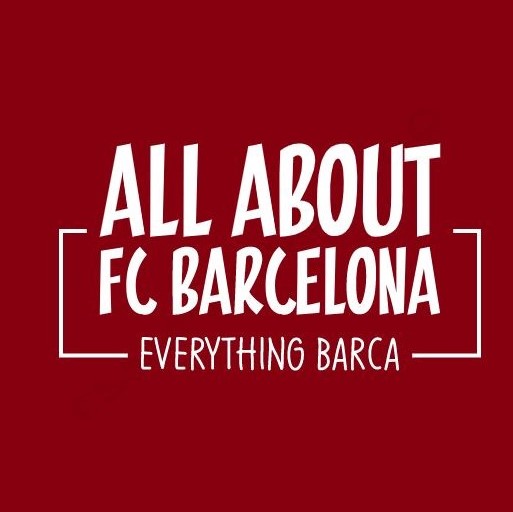 AllAboutFCBarcelona.com is a Blog dedicated to the Most prestigous Club in the world, FC Barcelona by an ardent fan. Here I discuss about the Latest happening surrounding our Club and present my Views about the same.