With eight FC Barcelona players in the national squad, Spain has to be the name on every Barca fans lips. I have to admit that they are just my second choice behind my all time favourites Argentina. Spain will be the most fancied team in this World Cup. Spain always had a wonderful team but somehow managed to fail consistently at the biggest stage. They were never counted as a favourite in any tournament prior to the Euro 2008. The Euro 2008 success has put Spain to where it belongs. That triumph has instilled a sense of self belief in the Spanish National side and most importantly in their fans. Spain comes to the World Cup with an extra ordinary unbeaten run behind them. The only blemish was the defeat to United States of America in the confederation cup. That may be come as a blessing in disguise as no Confederation Cup winners have ever lifted the World Cup. (History has this uncanny habit of repeating itself.)
Many national sides are struggling to put a decent looking starting eleven. In contrast Spain is facing a problem of plenty. I don't think there is any team at the World Cup who has excellent cover for each position like the Spaniards. The abundance of talent is displayed by the sheer fact that the best midfielder in England, Cesc Fabregas will only start from the bench for majority of the games. The final 23 man squad for the World Cup is - Iker Casillas (Real Madrid), José Manuel Reina (Liverpool), Víctor Valdés (Barcelona), Joan Capdevila (Villarreal), Carles Puyol (Barcelona), Gerard Piqué (Barcelona), Raúl Albiol (Real Madrid), Sergio Ramos (Real Madrid), Álvaro Arbeloa (Real Madrid), Carlos Marchena (Valencia), Xabi Alonso (Real Madrid), Sergio Busquets (Barcelona), Xavi Hernández (Barcelona), Andrés Iniesta (Barcelona), Cesc Fábregas (Arsenal), Javi Martínez (Athletic), Jesús Navas (Sevilla), David Silva (Valencia), Juan Manuel Mata (Valencia), Fernando Torres (Liverpool), David Villa (Barcelona), Pedro Rodríguez (Barcelona), Fernando Llorente (Athletic). The expected starting line-up most probably woul be Iker, Capdevila, Puyol, Pique, Ramos, Xavi, Iniesta, Xabi Alonso, Silva, Torres and Villa. Now with the signing of Villa half of the starting line-up will feature Barca players.
Spain has been placed in Group H along with Honduras, Chile and Switzerland. Spain is expected to cruise through that Group with ease, but that precisely could be Spain's biggest problem. Spain is destined to face either Brazil, Ivory Coast or Portugal in the round of 32, depending on who emerges from the Group of Death. Which precisely means that from the mediocre challenge posed by Chile, Honduras and Switzerland , it could be a sharp elevation. That means Spain may have to peak early and sustain that throughout the rest of the tournaments. Another problem will be the over dependence of Xavi. Xavi without any doubt is the real heart of the Spanish side. Arsenal fans may argue that Fabregas is quite capable of out-performing Xavi. But I beg to differ. Rewind back a year, back to the USA vs Spain semi final in the Confederation cup. The USA coach kept a man around Xavi all the time cutting his creativity which incidentally Fabregas wasn't able to provide. May be the absence of Iniesta was the biggest problem for Spain that night -
Xavi and Iniesta
. In that sense Iniesta would be as crucial as Xavi. Another problem for Spain would be something this Barca side has faced many times this season - good teams parking the bus in their box. With Torres and Villa upfront they may already have the firepower to overcome those tactics but this could be a tactic Spain will encounter more than once in this World Cup. The likes of England, Italy or even Brazil may use this tactic against the Spaniards if they are destined to face each other.
On paper Spain has the most complete team to win this World Cup. But the fun of World Cup is that most of the time the best team never managed to win the tournament. Hungary in 54, the dutch in 74 and 98 and the Argentinians in last World cup all stand as the best examples. To win the World Cup you require a bit of luck and lots of grit. There are some major players for Spain who are coming back from injury. The likes of Torres and Fabregas has not yet recovered fully from their injury. But the Spain squad has so much abundance of talent that they could with stand those. But there are some crucial players who cannot get injured if Spain has to keep their hopes alive. The first one is Xavi Hernandez, the second one is David Villa. We all know that Torres has been struggling with injury in the last year and that makes the role of David Villa very much important. Another could be Iniesta, Spain may not miss him against the smaller teams but against the bigger team he is a tremendous weapon. As Torres said recently, this has to be the best chance for Spain to lift the World Cup but we have to wait and see whether they are able to fulfill the same.
All About FC Barcelona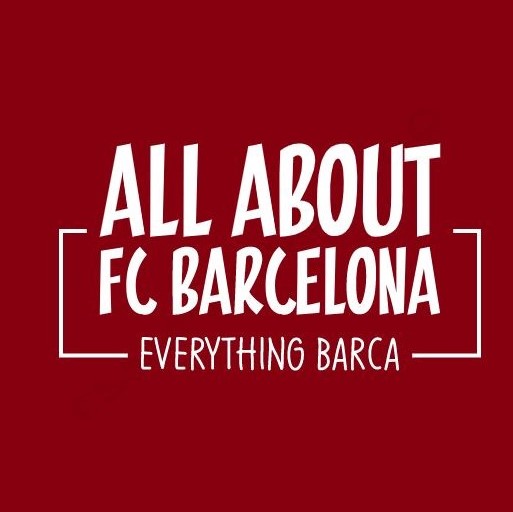 AllAboutFCBarcelona.com is a Blog dedicated to the Most prestigous Club in the world, FC Barcelona by an ardent fan. Here I discuss about the Latest happening surrounding our Club and present my Views about the same.