Victor Valdes - 8.5
- Victor Valdes won his third Zamora Trophy by a whooping 10 goal margin. A closer look and you will say that this won was the most deserving of all his trophies. Even in last season, he was his usual self, producing some telling saves, but at the same time producing some disastrous mistakes. This season he was a revelation. There were very few mistakes he made and was called upon on action in more than the usual occasion. He proved to everyone that he is the best when it comes to one on one situation and with every passing year he is improving by leaps and bounds. He should consider himself really unlucky if he is not on the plane to South Africa.
Dani Alves - 7
- Another consistent year, but nowehere near his performance of last season. He had to live up with a patch where his form was really below par. Very lively in most of the matches and I firmly believe he is missing playing with Messi on the right. But overall a very decent season, struggled against quality opponents. With Alves we may have to live up with the occasional low profile performances.
Gerard Piqué - 8.5
- Still don't understand how a manager like Ferguson could let him go. Good for us though. After joining his childhood club back, he has been stunning. Constistent performance throughout the match and the advantage with him is that he present a good option in attacking corners. There were some excellent performances but the best has to be the 1-0 win against Inter Milan at Camp Nou.
Rafael Márquez - 6
- Way past his prime and many believe he to be leaving soon. But I expect him to stay here for one more season. He is quite a utility player but his lack of speed nowadays is killing him. Still not a bad cover for our top three defenders. Pep Guardiola did show confidence in him in many matches, but he was responsible form a number of goals we conceded.
Carles Puyol - 7.5
- Another good season from the Captain marvelous. He is slowly moving past his prime but he still is a tremendous fighter. He is undoubtedly the most inspirational Barca player on the pitch. Once again played in almost all the position in defense - Left Back, Centre Back and Right Back. His positional sense is still a suspect but he always makes up for it with some desperate defending.
Éric Abidal - 7.5
- After reaching Barca with a huge potential, this was the season where he started to live up to his billing. Unfortunately his season was marred with injuries. But whenever he played he looked really good. There were suggestions last season that we have to replace Abidal with some one better, but Abidal silenced all his critics. This season he showed tremendous confidence in going forward and also looked very compact while defending.
Gabriel Milito - 7.5
- It won't be an understatement to claim that Milito was Guardiola's best signing of last season. After a really long injury lay-off there were doubts raised about his ability. But Guardiola rightly put faith in him and boy he was fired for that encounter at Bernabeu. He had some point to prove to Real Madrid. Looks solid and had tremendous understanding with Pique. Has already been rewarded with a contract extension which will see him stay at Barca till 2012.
Maxwell - 7.5
- When Maxwell moved to Barca, everyone expected him to be a cover as Abidal and get limited playing time. But injury to Abidal meant, Maxwell was a memeber of the regular starting eleven. He may not be as compact as Abidal, but he still is a very decent player. His versatality is his key. In Maxwell we have a player who can play as full back on either side and that's a real good news. He played as right back in one match and did impress everyone with his performance. He is a tremendous utility player who can even play in the midfield as a tradidtional winger. He is simply our best business of the summer.
Dmytro Chygrynskiy
- 5.5 - Came with huge reputation but failed to live to any of those. May be it is too early to judge him. But at an age of 23 he is not a bad option and could prove vital to Barca's future.
Yaya Touré - 7
- Ok, now to the biggest talikg point of this season. Toure, who was instrumental in last seasons succes was overlooked on many occasions by Guardiola. Toure also struggled when given sporadic oppurtunities. But there is a section in Barca fans who believe firmly that Barca would have been playing in Madrid on Saturday, has Toure started in Milan. He may not have been consistent this season, but did really well in big matches. There was a serious case ofr Guardiola to start him against Inter in San Siro. He could be the first one to be going away from Barca this summer. Arsenal is reportedly interested and Guardiola for some strange reason looks like is interested again in Mascherano. THis could be another Eto'o deal and could come back to haunt us.
Busquets - 7.5
- I am not a huge fan of Busquets and would prefer Toure on any day. But have to admit that Busquets had a very decent season. His play acting could get him in trouble in near future but he was always solid behind our midfield. My belief that he will struggle against Tough opponents was re-inforced by his performance against Madrid at Camp Nou and Inter Milan at San Siro. But when you look back at the whole season he was pretty good.
Xavi Hernández - 9
- The second best player of this season. He once again re-inforced himself as the premier Pass Master of the game. Whenever Xavi struggled the team also did. And that explains his importance to Barca. The teams who negotiated us well are the one who stopped Xavi on his tracks. He played with athigh injury in the end of the season, risking his world cup ambitions for the club.
Andres Iniesta - 7
- Many blame the absence of Inietsa as a major factor for the exit from Champions League. Iniesta could have made life easy for us in that clash against Inter. But there is no hiding from the fact that he has been pretty mediocre this season. Eventhough a mediocre Iniesta is better than many in the squad. He never hit the consistency he shoed last season and when he looked like returning back to form he receieved another injury set back.
Seydou Keita - 7
- Another decent performances. But everyday he is finding the difficulty of replaing someone like Xavi or Iniesta in the midfield. His work rate has been excellent.
Bojan Krkić - 7
- His story was the story of two halves. Before christmas he was casted as the biggest disappointment and past January he has been so sensational.
Zlatan Ibrahimović - 7
- Not a bad season to begin with . More than 20 goals should have been great anywhere but not if you have a 70 million price tag. I always believed he will struggle to fit into Barca's style and well he did. For me he was never a big match player and that showed at many times. None of these were his mistakes. He was brought for the wrong season and it will be unfair to let him go after one season, which actually is not that bad.
Pedro Rodríguez - 8
- Revelation of the season. More goals than Ibrahimovic and he didn't cost a penny. Scored in all six competition. Everyone would be looking to see ho he perform next season.
Lionel Messi - 9.5
- I am not going to write anything about him. The "Best Player on Planet". Last season he had some tough competition from Xavi and Iniesta for being the best Barca player. This season he left everyone behind. $7 goals for a supporting striker is actually too much.
Henry - 6.5
- Definitely going to be his last season. He is struggling for form and playing time. There were some remarkable performances, like the one against Stuttgart.
All About FC Barcelona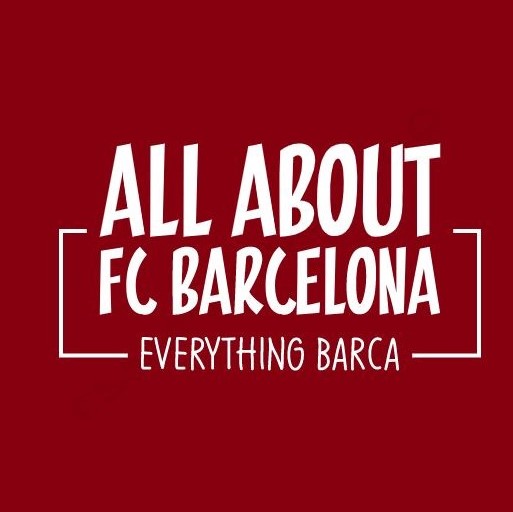 AllAboutFCBarcelona.com is a Blog dedicated to the Most prestigous Club in the world, FC Barcelona by an ardent fan. Here I discuss about the Latest happening surrounding our Club and present my Views about the same.